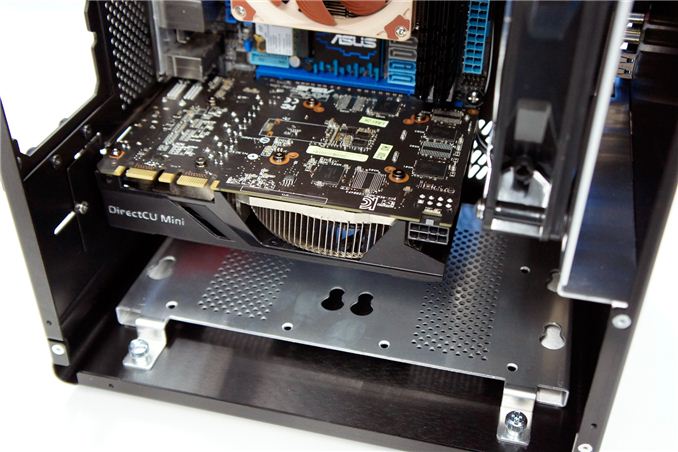 A noticeable trend in the current desktop ecosystem is towards the small, as evidenced by the Intel NUC and successes of mini-ITX products like the BitFenix Prodigy. Users, gamers and enthusiasts all want something powerful in a physically small envelope, and while we have cases and motherboards that match this sort of size, the GPU ecosystem has been slow to accommodate. Sure, larger mITX cases like the Prodigy exist, and users can select between a beefy GPU or hard drive bays, but what if you want both? Insert the ASUS GTX 670 DirectCU Mini, debuted on the ROG Forums.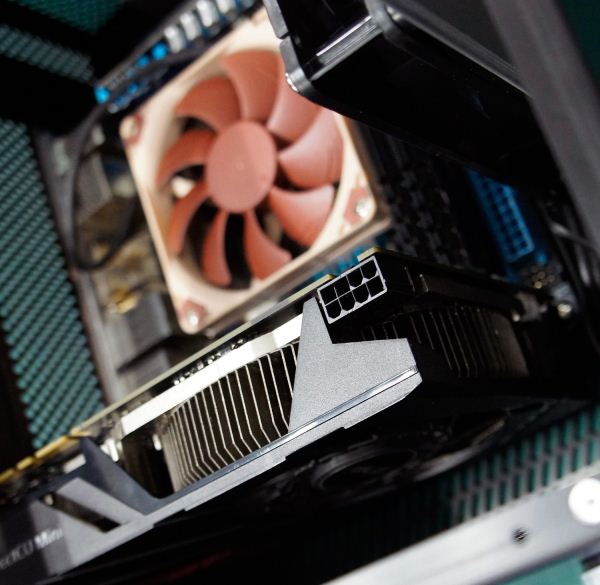 With the Mini, we have a GTX 670 on a mini-ITX sized (17cm) PCB, featuring a stunted version of the DirectCU cooler. Instead of two 6-pin connectors we get a single 8-pin, but still get five outputs covering the range of analog and digital options (except mDP).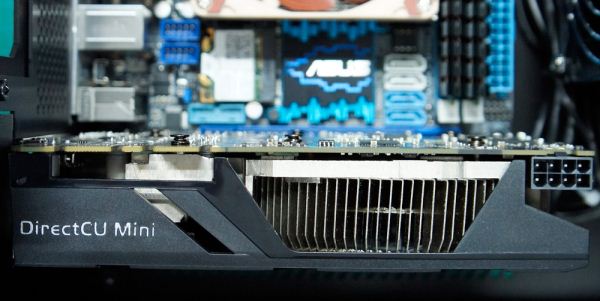 Apparently ASUS only has one of these back at HQ as they are testing the idea, and these pictures may not represent the final product. But it does come under the heading of 'things to look forward to' and may generate a trend towards more products of a similar line from other manufacturers.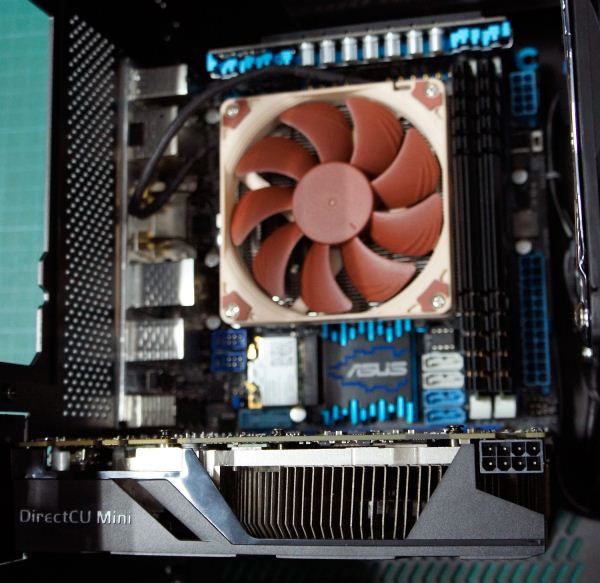 No word on release or pricing (or how much noise it may produce), but I would not be surprised if it comes out at just above the reference models in order to recoup some R&D.
Source: ROG Forums