Gaming Performance
It's actually a beautiful world we live in these days. With the 600 series, NVIDIA cards now support three simultaneous displays and single-GPU surround. This is practically necessary to get the most mileage out of today's high end GPUs; it takes a Far Cry 3 to really punish a modern GPU.
We'll start with the 1080p benchmarks, but you'll see the Revolt really has no trouble handling these games. For reference, it bears mentioning that the more "entry level" GeForce GTX 660 available in the Revolt is comparable in performance to the GTX 580. So while you can certainly spend up and get a model like our review configuration, the GTX 660 will be absolutely fine for 1080p gaming.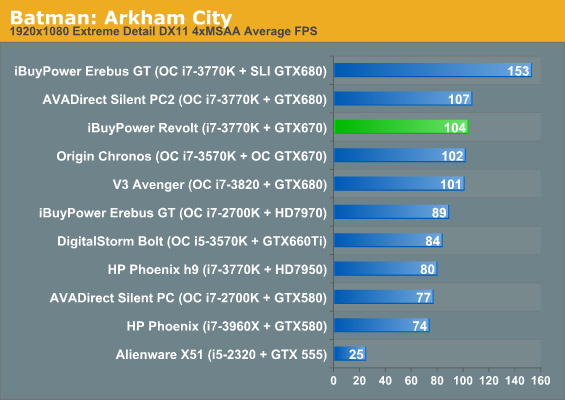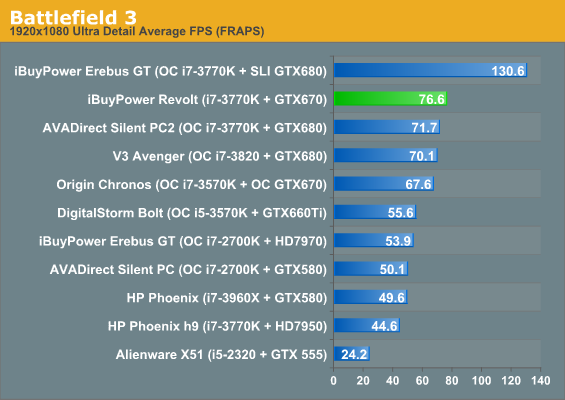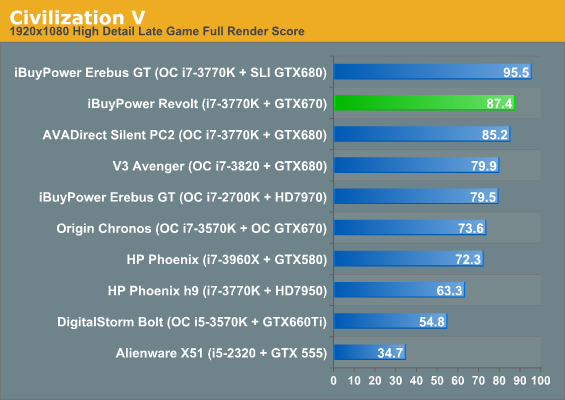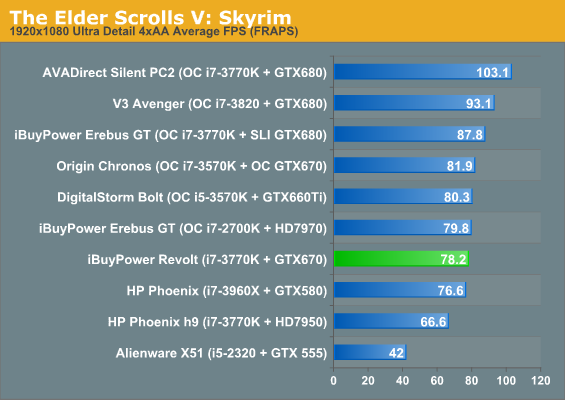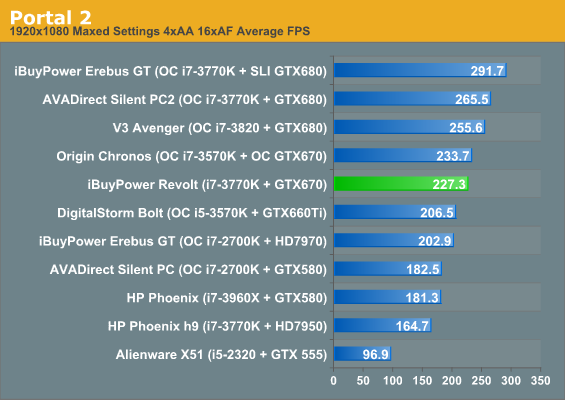 More than anything, what we're seeing here is a combination of the Revolt (and other review systems) being CPU limited and the strides forward NVIDIA has made with their driver updates for the 600 series. There's also a slight stock overclock on the 670 that iBuyPower chose, but note that this is still the least powerful 670 they offer for the Revolt. Since the 670's only deficiency compared to the GTX 680 is fewer shaders (all other specs are essentially equal), it's at times competitive with its senior brother.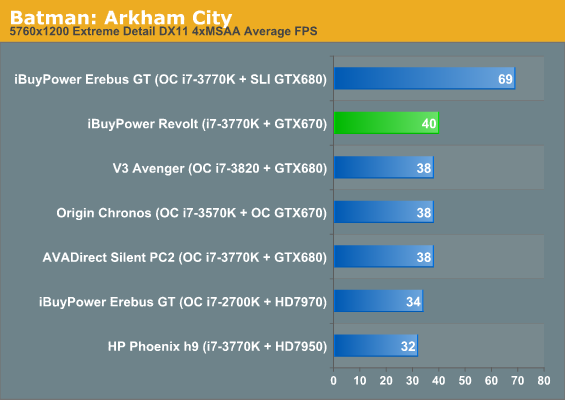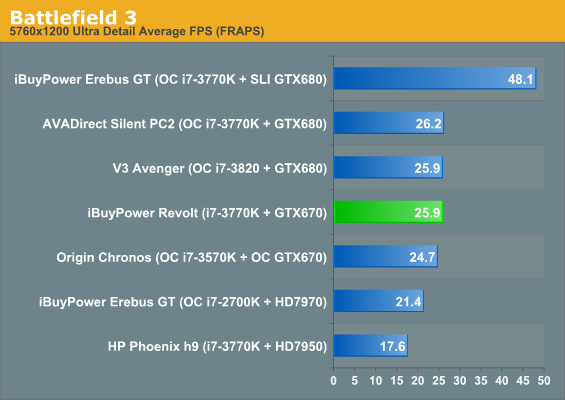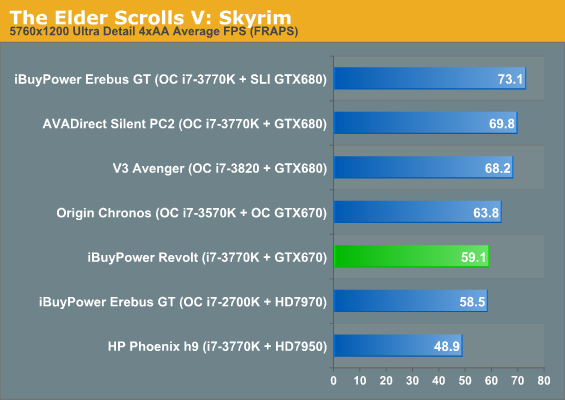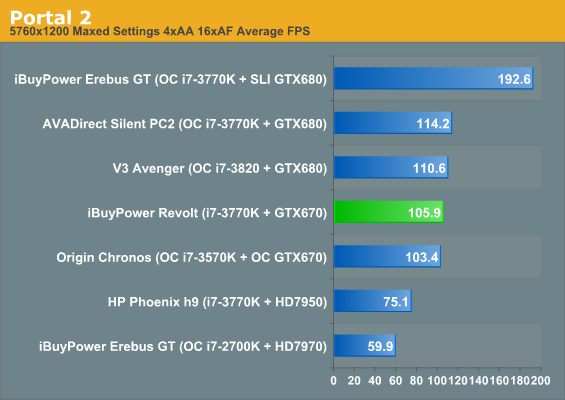 Jump to surround and we can't really run Battlefield 3 with anti-aliasing anymore, but everything else is still totally playable.