Ordinarily we try to avoid posting announcements of every new notebook system from individual boutique vendors since most of the time what they're really announcing is that they're carrying the latest notebook from Clevo or Compal. Today's announcement from iBuyPower is slightly out of the ordinary, though: their new 17" gaming notebook, the Valkyrie CZ-17, appears to be using an MSI design.
Spec-wise, most of the Valkyrie CZ-17 is par for the course for a 17" notebook. It includes Intel's Ivy Bridge Core i7 processors (no i3 or i5) and quad cores only as befitting a gaming machine. Handling graphics duties is NVIDIA's GeForce GTX 670M with 1.5GB of GDDR5, a rebranded GTX 570M with slightly higher clocks. In their press release iBuyPower advertises the CZ-17 being available with the GTX 675M, but that part doesn't appear to be available as an option yet. Hopefully we'll see it updated to a GTX 680M or AMD Radeon HD 7970M at some point in the future, though, as the chip behind the GTX 670M is getting a little long in the tooth.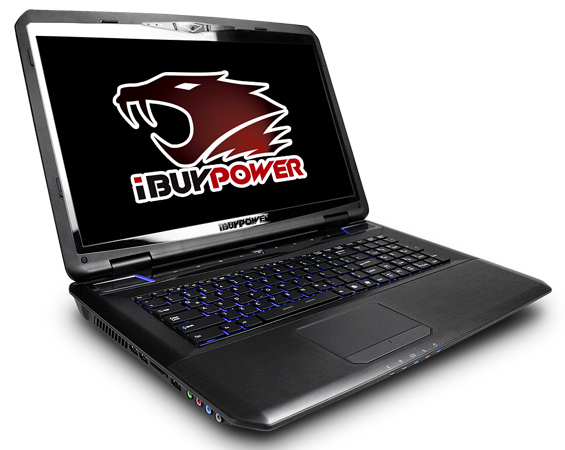 Rounding it out, the CZ-17 sports two 2.5" drive bays, an optical bay that can be configured with a blu-ray writer, and four SO-DIMM slots for up to 32GB of DDR3. The screen offers a full 1080p resolution, and the keyboard is backlit. iBuyPower's big claim to fame is inclusion of Killer LAN E2200 gigabit wired ethernet connection, though we'd really be more impressed if they also offered the Killer Wireless-n module.
What actually is impressive is the comparatively low 6.85lb. body weight for a 17" gaming notebook; Alienware's M17x R3/R4 weighs a good two pounds more.
The iBuyPower Valkyrie CZ-17 is available now starting at a reasonable $1,299.