We just spent some time with
LG's Optimus 4X HD
, one of the first NVIDIA Tegra 3 based smartphones. The device features a 4.7-inch IPS 1280 x 720 display and an NVIDIA Tegra 3 (AP33) SoC that can run at up to 1.5GHz. The 4X HD runs Ice Cream Sandwich, presently at version 4.0.3. LG's own skin runs on top of the OS, which is the case with the rest of LG's Android devices as well.
LG still has a lot of software tuning to do on the phone so any performance data we'd share would be premature at this point. LG and NVIDIA have customized the ICS CPU utilization visualization to include support for Tegra 3's battery saver (aka companion) core. When the battery saver core is active, there's only a single CPU utilization indicator present and it turns red instead of the default green: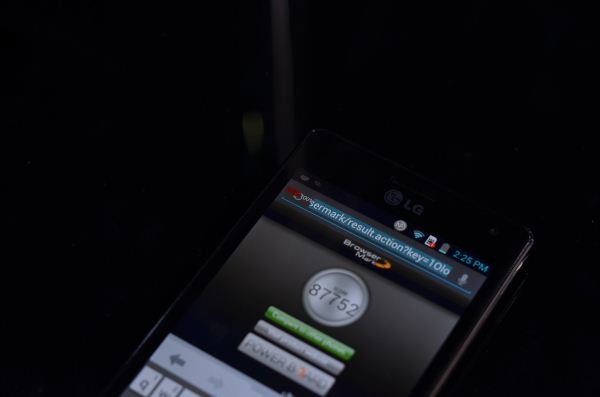 When the other cores are enabled you get four individual CPU usage readings instead.
Expect to see some more information on Tegra 3 enabled smartphones this week while we're at MWC.