ThinkPad T410: Fast for Applications
For general applications, the CPU is going to be the biggest determiner of performance. An SSD would also boost performance, particularly in benchmarks like PCMark where storage performance is a major factor. With the fastest i5 dual-core CPU currently available, the T410 is obviously going to churn out some good benchmark results.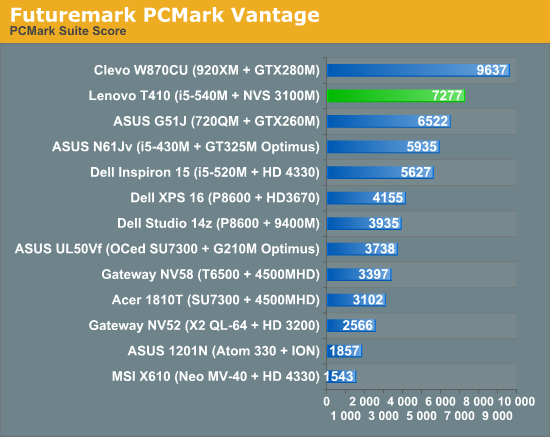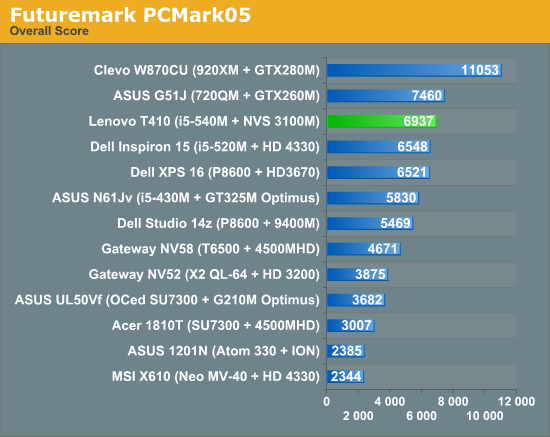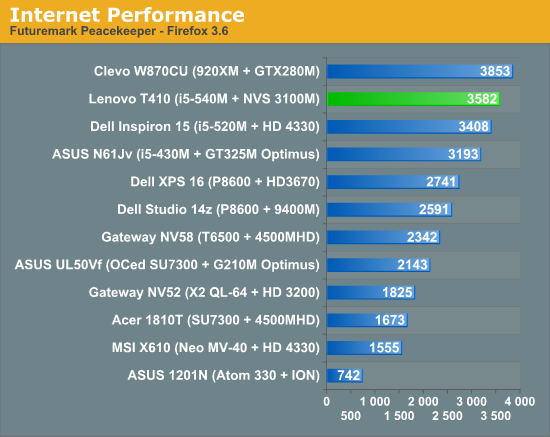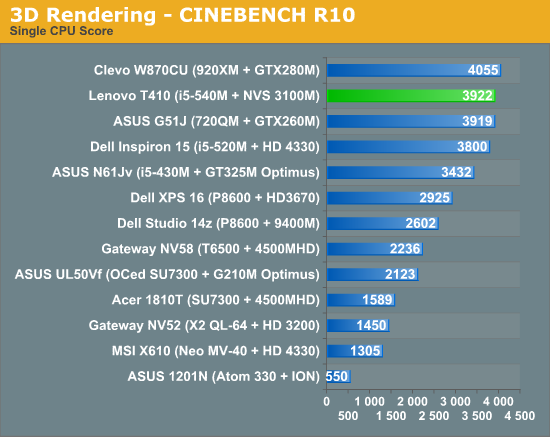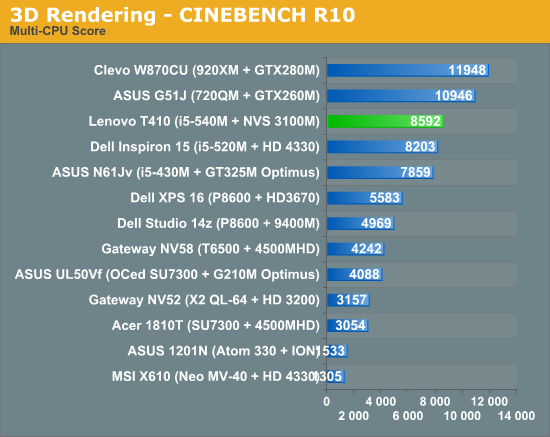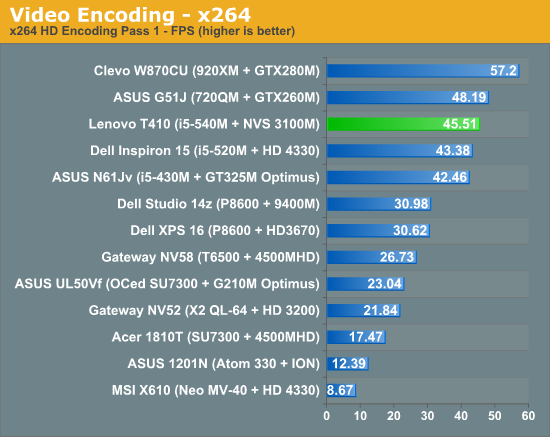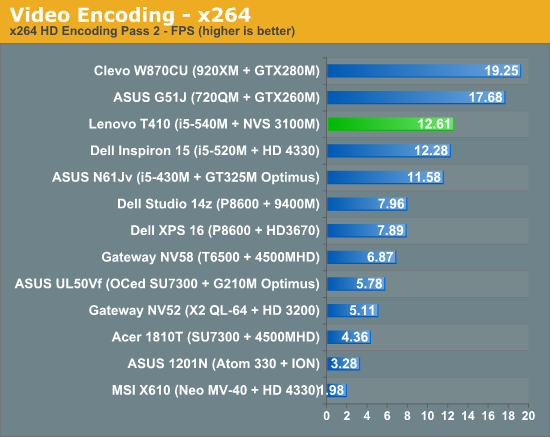 General application performance is right where we'd expect given the components. Laptops equipped with i7-720QM processors will typically offer a bit better performance in lightly threaded scenarios and quite a bit more performance in heavily threaded tasks. Cinebench, PCMark Vantage, and Peacekeeper show that the single core performance of the i5-540M can surpass the i7-720QM, thanks to aggressive Turbo Modes (the i7-720QM default clock is 1.6GHz but it can Turbo as high as 2.8GHz; in contrast the i5-540M stock clock is 2.53GHz with up to 3.06GHz Turbo Mode). In tasks like 3D rendering or video encoding, however, there's no beating the eight threads of the 720QM. Cinebench multi-threaded is 25% faster with 720QM and x264 encoding (second pass) is 40% faster than the 540M.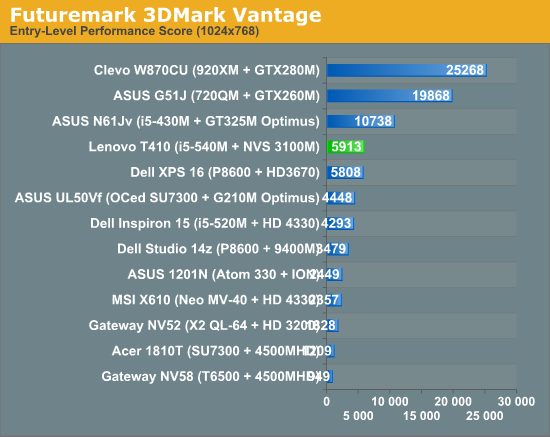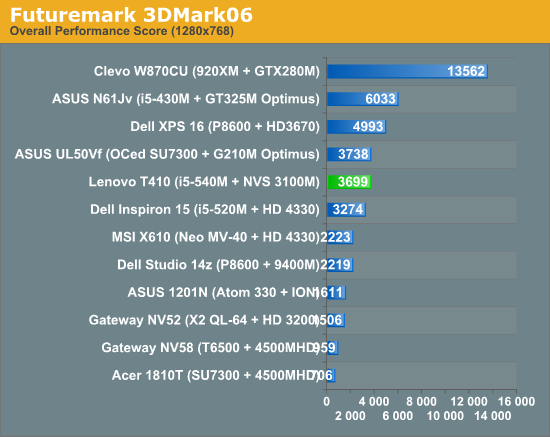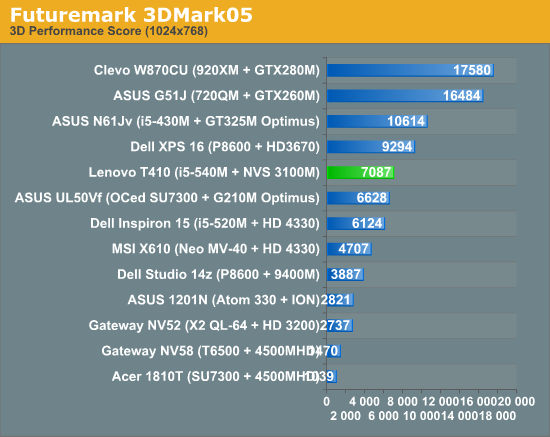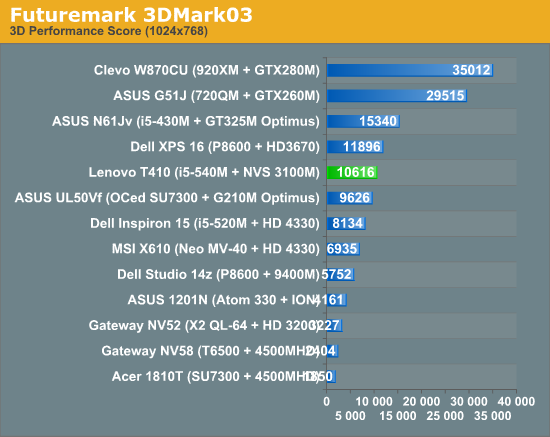 We know that some people like to see 3DMark results, so we've included them as usual. We'll show actual gaming performance next, and even though ThinkPad has never targeted gaming the Quadro NVS 3100M is at least capable of running most games at low detail at the native resolution. The T410 is basically the same graphics performance as the UL50Vf, as we would expect from the GPU specs. Now let's take a quick look at some actual games.