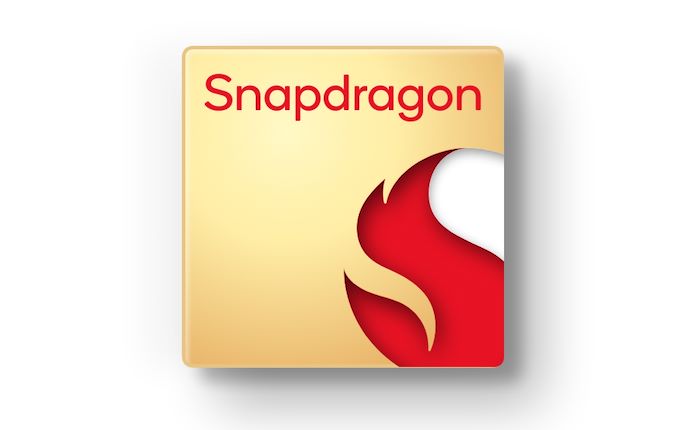 Qualcomm just shot over a brief note this morning, announcing that the company has signed an extended agreement with Apple to supply 5G modem-RF chips for their smartphones and other products that will be released in 2024, 2025, and 2026. The unusual Apple-related announcement, notably coming from a vendor rather than the tech juggernaut itself, underscores the cold-but-necessary relationship between Apple and Qualcomm: Apple has made it no secret that the company wants to develop their own modems and end their reliance on Qualcomm. But with this latest deal, they are clearly not there yet. Which means that, at least for the next few years, Qualcomm's Snapdragon modems are going to remain a core part of Apple's mobile product lineup.
The timing of this announcement comes a day before Apple's annual fall iPhone event – this year's titled "Wonderlust" – where the iPhone 15 family of phones is widely expected to be introduced. Qualcomm and Apple's most recent agreement, prior to today's announcement, runs through the end of 2023, and the iPhone 15 generation of phones is widely expected to use some version of Qualcomm's 5G modem and RF front-end.
Past that, Apple has been hard at work on development their own 5G modem, based in large part on the cellular modem technology they purchased from Intel back in 2019. With their own modem, Apple would no longer need to rely on Qualcomm for a critical component of their phones, a significant point of friction for the company given the costs and royalties involved.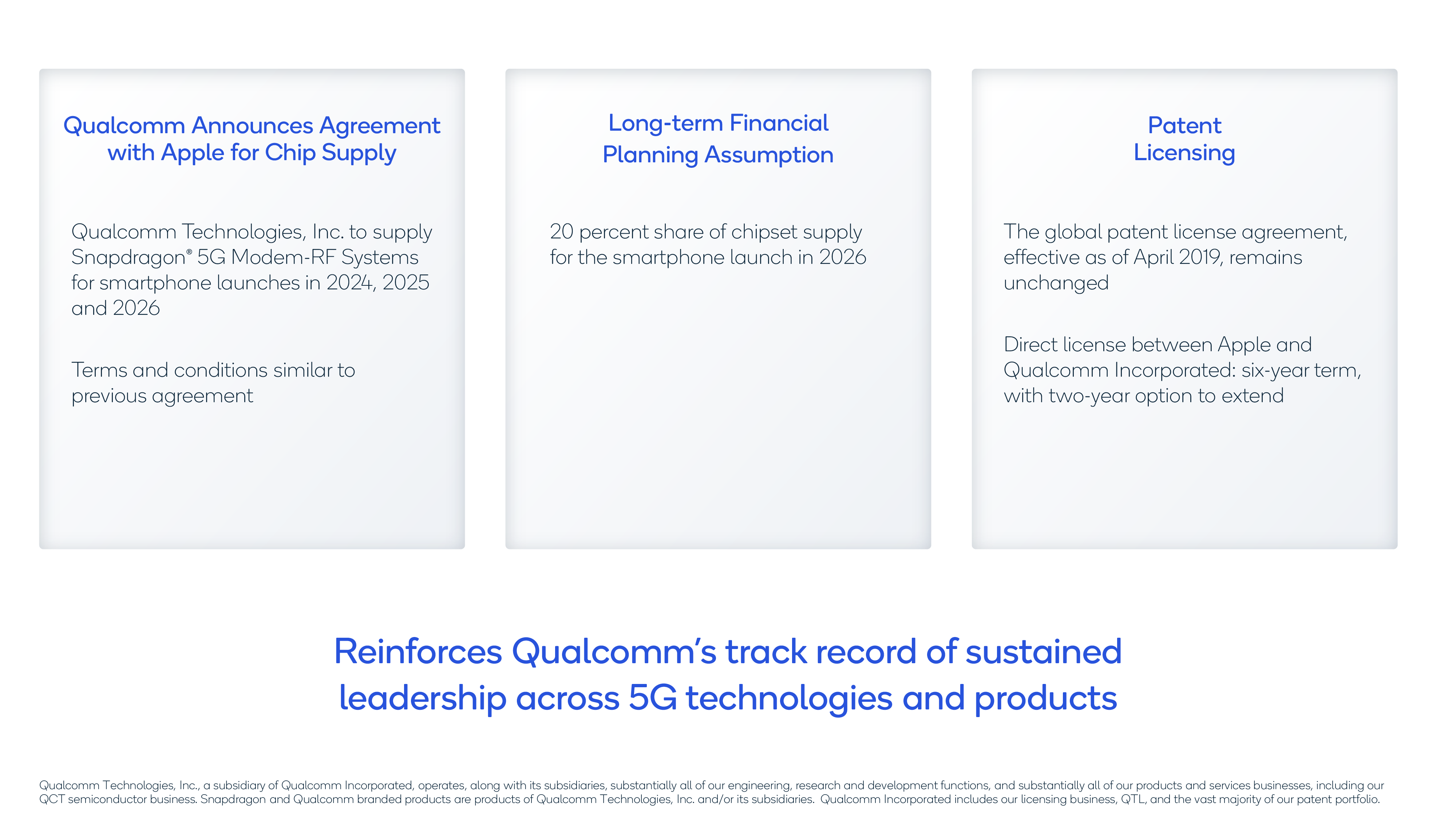 Today's announcement of a new deal with Qualcomm, however, throws some cold water on those expectations. As always, the devil is in the details – Qualcomm's agreement is not an exclusive agreement – but it means that Apple has, at a minimum, determined that they need to hedge their bets and have a deal in place with Qualcomm to purchase modems for the next few years should they are needed. As with the previous deal, Qualcomm's public expectation is that Apple will do a phased roll-out rather than a hard switch – leaving Qualcomm with possibly as little as a 20% share of Apple's phones in 2026 – but at 3 years out, plans can and do change, as we've since seen with the original Apple-Qualcomm deal.
Ultimately, as Apple's modem development project is an internal project for a specific component, it's likely the notoriously tight-lipped company will have anything else to say on the matter until they're ready to ship a modem in volume. But by letting Qualcomm speak about their future together for the next three years, it makes it clear that Apple isn't going to be setting off on their own – at least, not quite yet.
Source: Qualcomm