AnandTech Storage Bench - Heavy
Our Heavy storage benchmark is proportionally more write-heavy than The Destroyer, but much shorter overall. The total writes in the Heavy test aren't enough to fill the drive, so performance never drops down to steady state. This test is far more representative of a power user's day to day usage, and is heavily influenced by the drive's peak performance. The Heavy workload test details can be found here. This test is run twice, once on a freshly erased drive and once after filling the drive with sequential writes.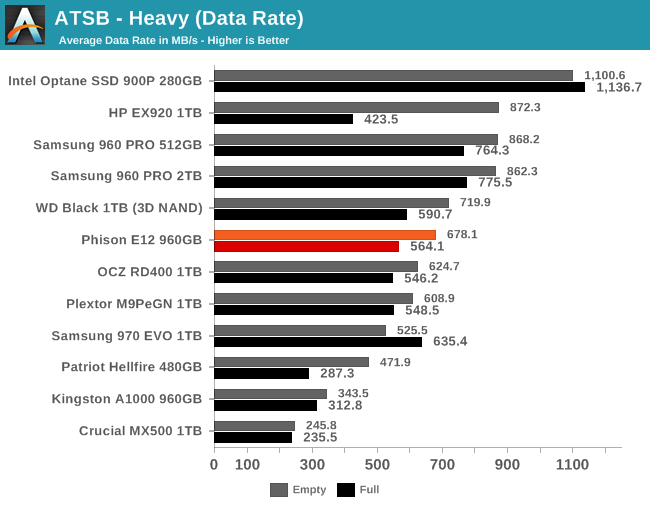 The average data rates from the Phison E12 on the Heavy test are good, but the exceptional empty-drive performance of the HP EX920 is well out of reach for the Phison E12. However, the E12 doesn't sacrifice full-drive performance the way the EX920 does.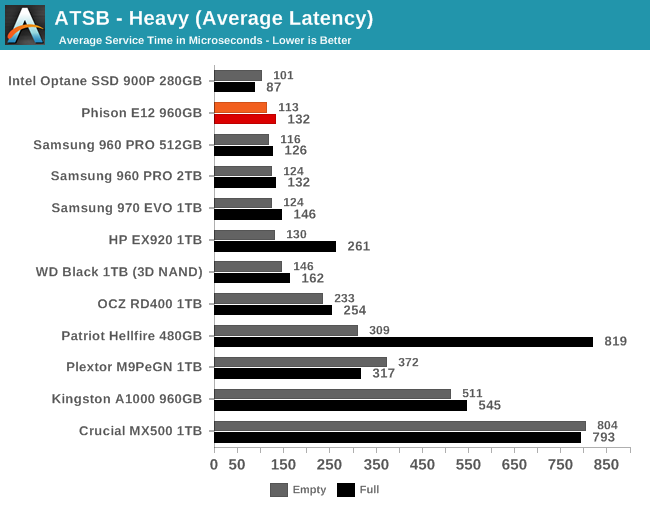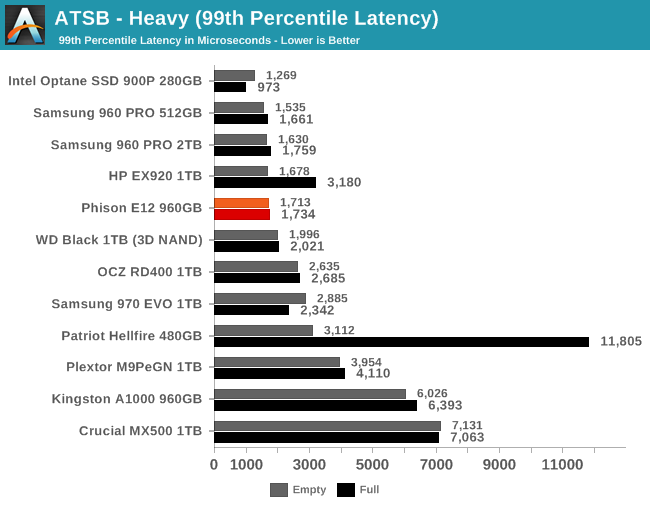 The average and 99th percentile latencies from the Phison E12 are great, leaving the E12 more or less tied for the lowest-latency flash-based SSD.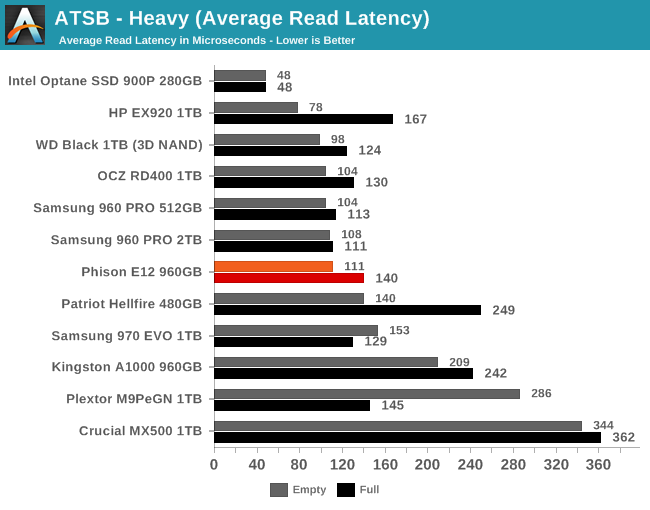 The average read latency of the Phison E12 on the Heavy test is good but not exceptional like the HP EX920 (in the empty-drive test run only). The average write latency of the E12 is great, but the Samsung 970 EVO is a bit faster when the test is run on an empty drive.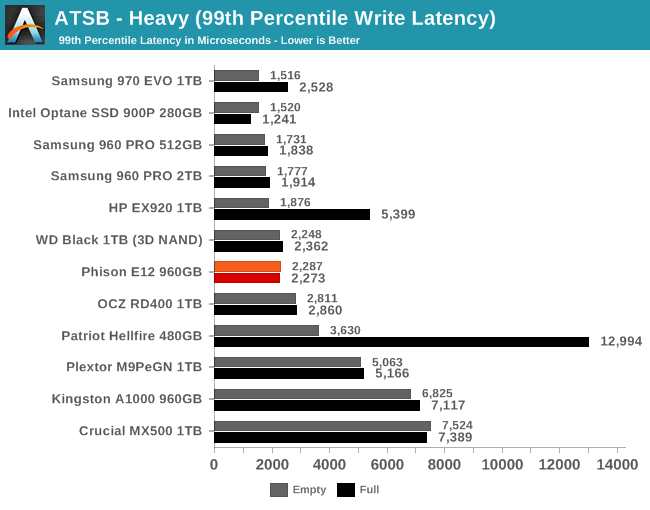 The 99th percentile read latency from the Phison E12 is excellent and essentially tied for first place among flash-based SSDs when the Heavy test is run on an empty drive. When the drives are full, the WD Black takes the lead over the Phison E12 and HP EX920. The 99th percentile write latency of the Phison E12 is nothing special, except that the full-drive score is just as good.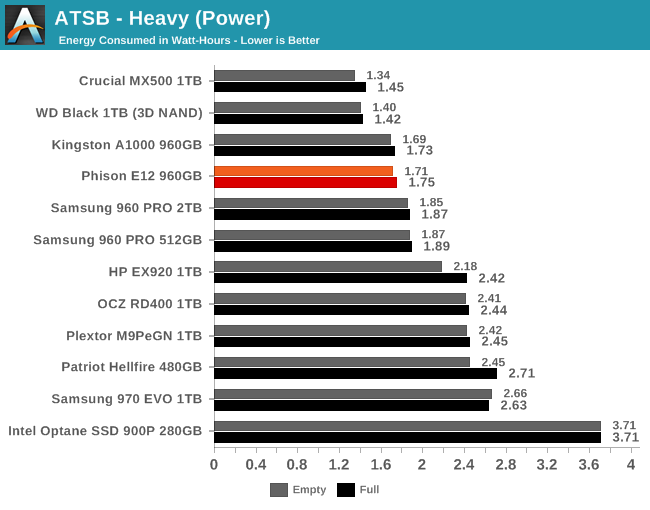 The Phison E12 is just behind the Phison E8-based Kingston A1000 for energy usage on the Heavy test. Both drives are quite efficient for a NVMe drive, but the WD Black is still the only one that matches the efficiency of a good SATA drive.