The ThunderX2 SKUs: 16 to 32 Cores
The SKU inside our test system was the ThunderX2 CN9980 2.2. This is the top SKU that is available right now, offering 32 cores at 2.2 GHz, which are able to further boost to 2.5 GHz.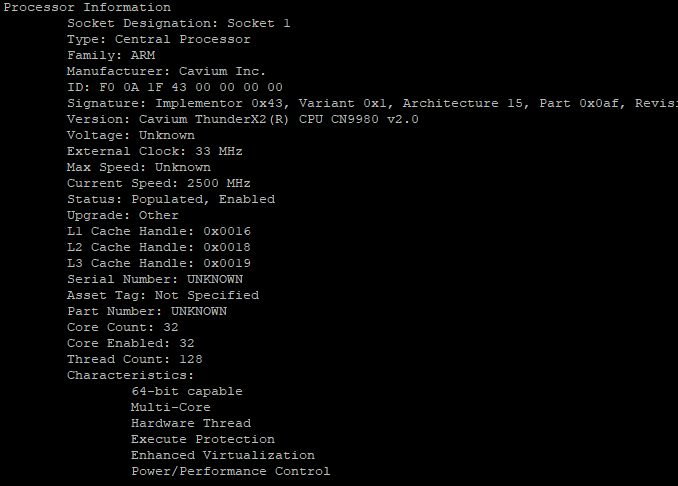 According to Cavium's plans, many more SKUs will be available in the coming months. Cavium claims that a CN9980 at 2.5 GHz will be available soon, which would be capable of boosting to 3 GHz.
Cavium has listed all of their planned SKUs together alongside the comparable Intel SKU. By Cavium's definition, a comparable Intel SKU is a chip that achieves the same SPECInRate (2017) under gcc as Cavium's SKU.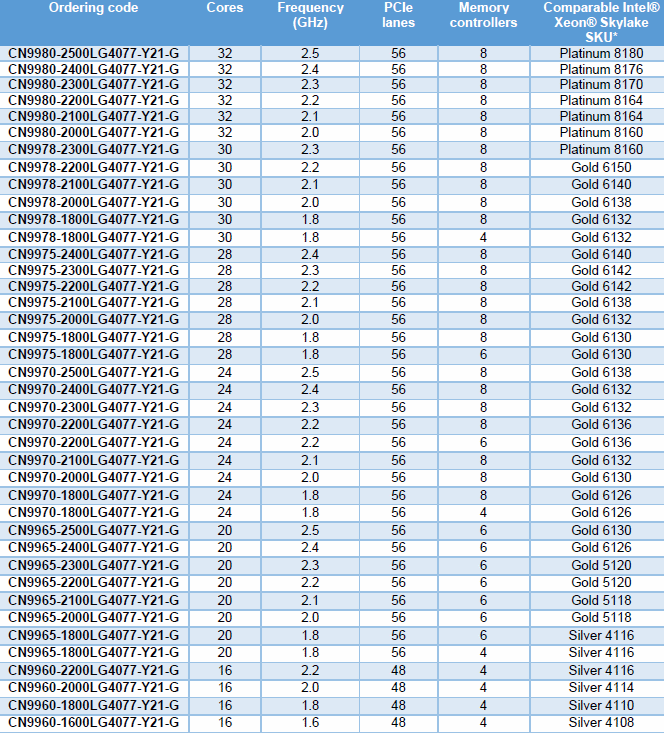 As you can see, Cavium considers our CN9880 2.2 to be comparable to the much more expensive 8164. For our testing we will compare it to the 8176, as that was the Intel SKU available to us. Not that it should matter much: the 8176 only has a 3% higher clockspeed and 2 additional cores (+7%) over the 8164. Note however that if Cavium's ThunderX2 can really compete with these Intel SKUs, they are offering the same performance at one third of the cost of the Intel SKUs.