System Performance
As we've seen in previous reviews, the latest Intel 8th generation Core processors have been a huge step forward for the U series processors, which have previously been limited to two cores and four threads. With the included Core i7-8650U, there's a full four cores, with eight threads, and a maximum turbo frequency of 4.2 GHz. Now you don't need to step up to the 45-Watt CPUs to get plenty of multithreaded performance.
Dell offers a wide selection in the Latitude 7390 though, with the lowly Core i3-7130U as the base option, with two cores, four threads, and just a 2.7 GHz frequency. Luckily you can step up to the Core i5-8250U, or i5-8350U, both which offer the Kaby Lake Refresh quad-cores. Dell offers 4-16 GB of LPDDR3 as well, which is the maximum supported by the CPU.
To see how this transforms into performance, the Latitude 7390 was run through our laptop testing suite. Comparisons are against other similar laptops, as well as a couple of larger, more powerful systems, just to see where the Core i7-8650U sits. If you'd like to compare the 7390 against any other system we've tested, please check out our online Bench.
PCMark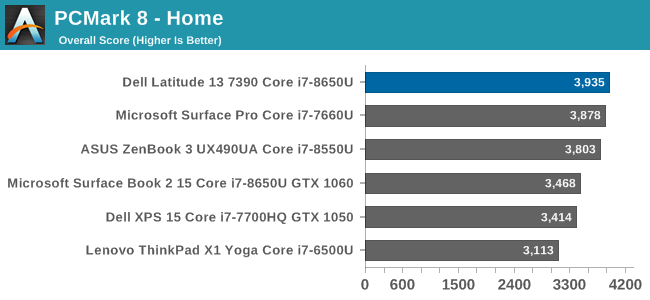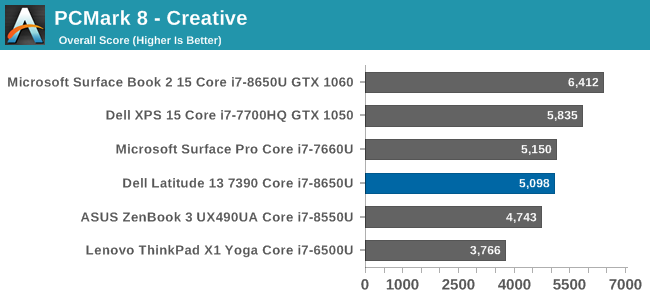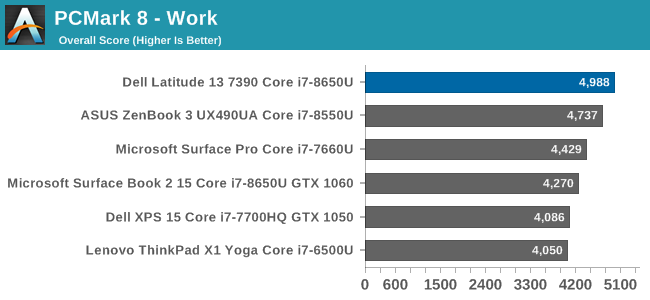 PCMark 10 is now available and we'll be transitioning to it soon, once we have a bit more data available to make comparisons, but for now we'll just compare PCMark 8. The Dell Latitude 7390 performs very well on office tasks, and even with the integrated GPU it still does very well in the Creative score as well. Dell is off to a good start.
Cinebench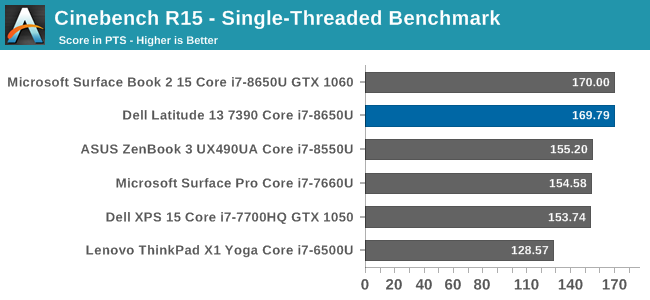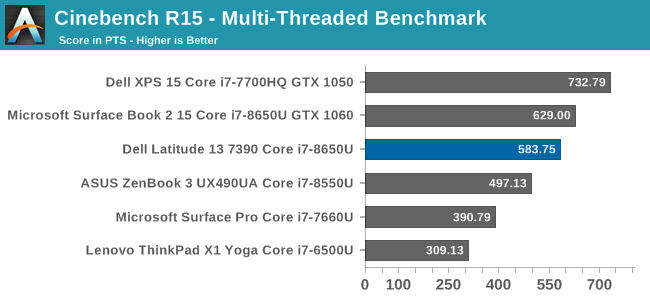 As a rendering program, Cinebench focuses on pure CPU performance, and here the Core i7-8650U really stretches its legs, and shows why the latest Kaby Lake Refresh processors are such a welcome leap forward for the 15-Watt class of CPUs.
x264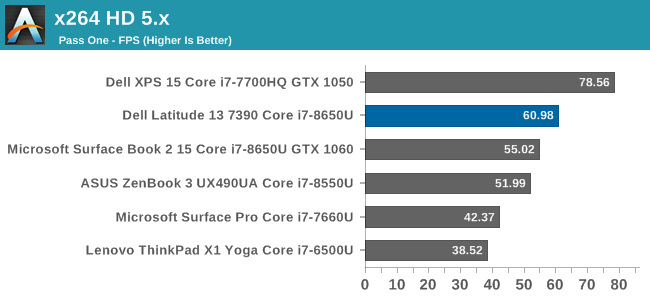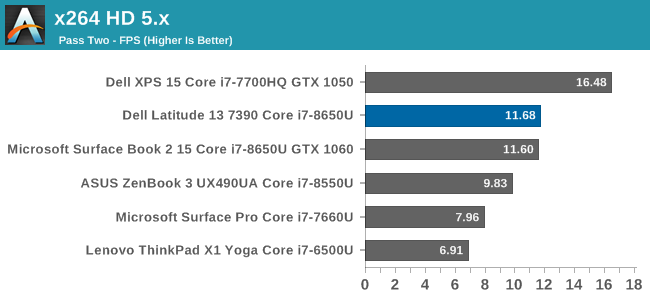 This test converts a video using the CPU, and loves more cores and higher frequency, so the quad-core i7 is much quicker at this task than the 7th generation Kaby Lake models, and although we didn't get to test the Core i3 model of this laptop, workloads like this are where it would really struggle compared to the Core i7 8th gen.
Web Tests
Although testing web application performance is heavily influenced by the browser scripting engine, it's still where we spend a lot of time so it's worth running through some of the web benchmarks. We use Microsoft Edge for all of our testing.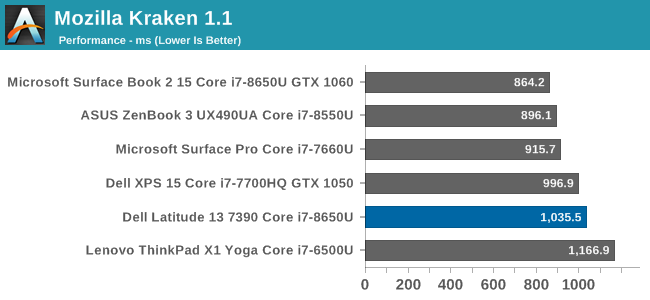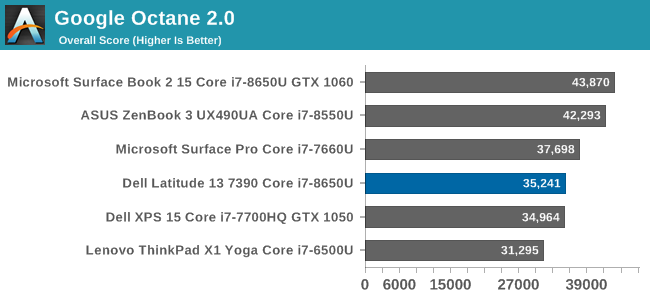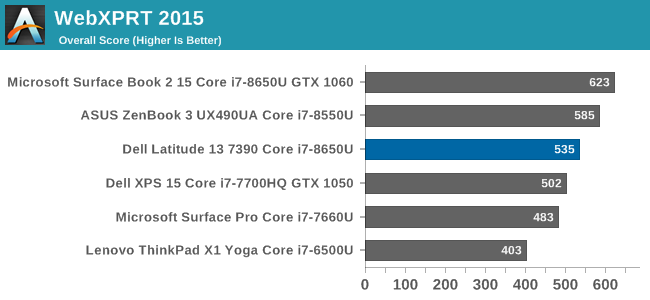 There's plenty of performance on-tap for browsing the web with this configuration. The base model may struggle with just 4 GB of RAM though with a lot of tabs open.