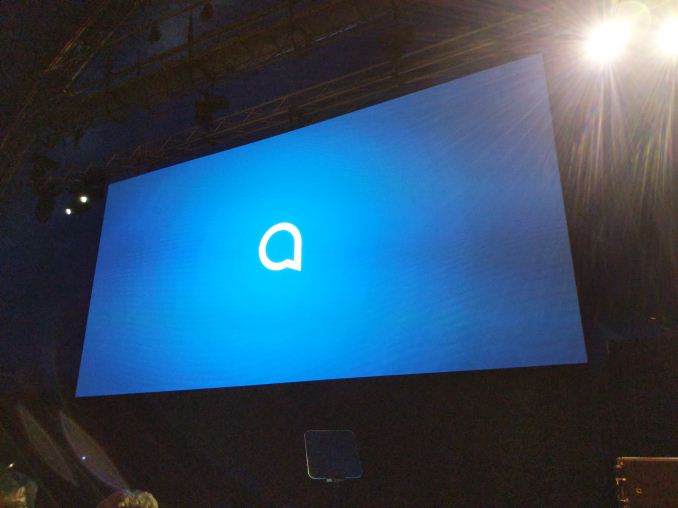 01:00PM EST - We're here at our first press event of Mobile World Congress: Alcatel!
01:01PM EST - Your editors at MWC this year are Ian, Andrei and Anton.
01:01PM EST - For a first press event two days before the show starts, this press event is certainly busy
01:02PM EST - We should be starting around about now, according to our invite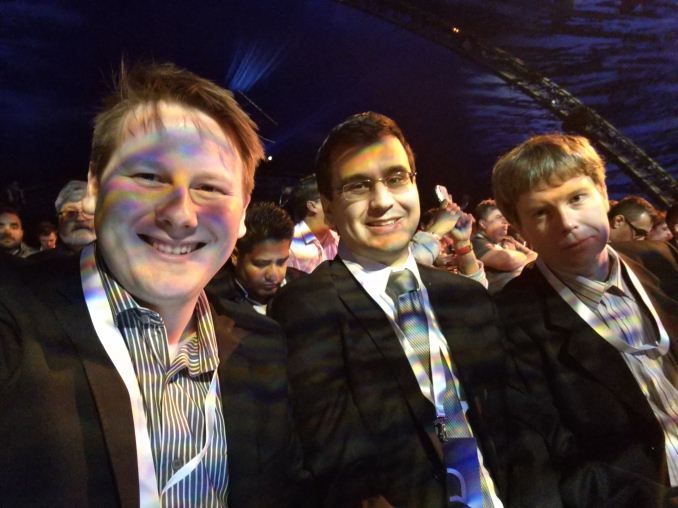 01:07PM EST - This event is being held at Poble Espanyol, near the famous Magic Fountain of Montjuic
01:09PM EST - Sometimes there are lush media presentations with each seat wired to Ethernet. Then there are others with stone floors, basic seats, but held in a historic location. This is easily the latter :)
01:10PM EST - OK lights are dimmed, looks like we are about to start?
01:10PM EST - Big countdown from 15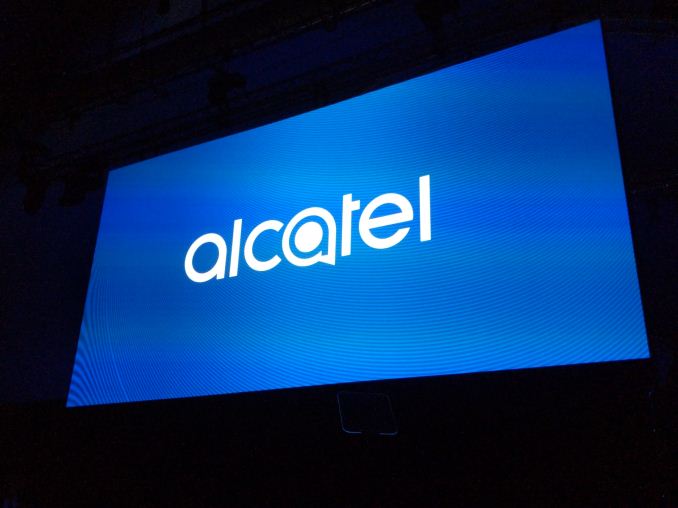 01:10PM EST - 'Explore New Dimensions'
01:11PM EST - Christian Gatti, Global President of Alcatel's Business Division to the stage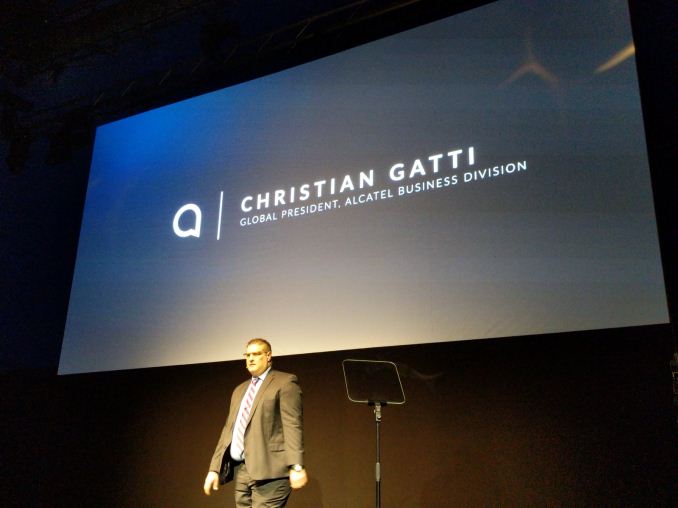 01:11PM EST - New lineup of Alcatel Mobility products - tablets, connected objects, and the most exciting Alcatel smartphones 'ever'
01:11PM EST - Renewed Alcatel vision with new opportunities to provide new value for customers
01:12PM EST - This year, Alcatel has built a reputation as a provider for high quality devices
01:12PM EST - One of the leading mobile handset manufacturers worldwide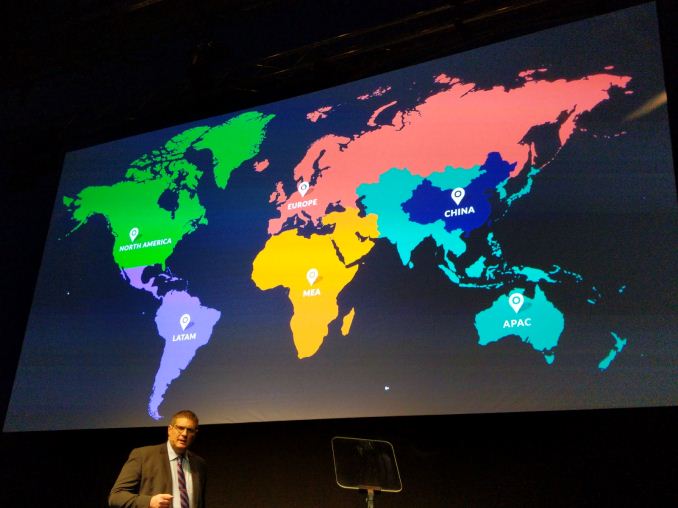 01:12PM EST - Developing presence in Middle East/Africa and Asia, already everywhere else
01:12PM EST - Time to analyze objectively new products and experiences
01:13PM EST - New product portfolio direction indicates how the company is evolving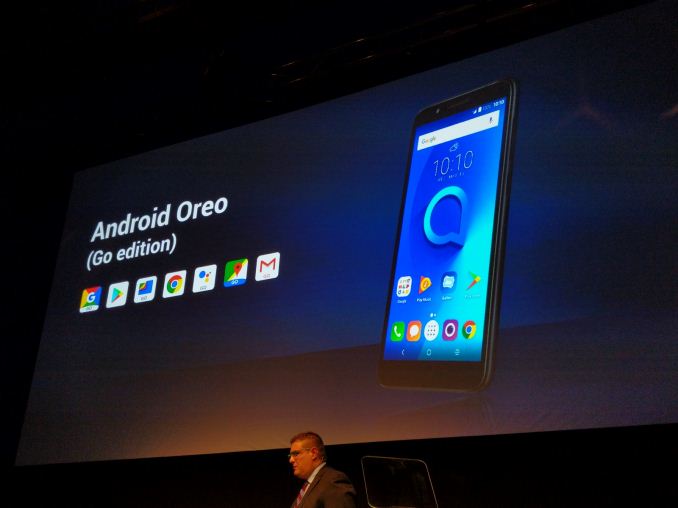 01:13PM EST - First smartphone powered by Android Oreo Go Edition
01:13PM EST - Important for emerging markets and people looking for products under 100 euroes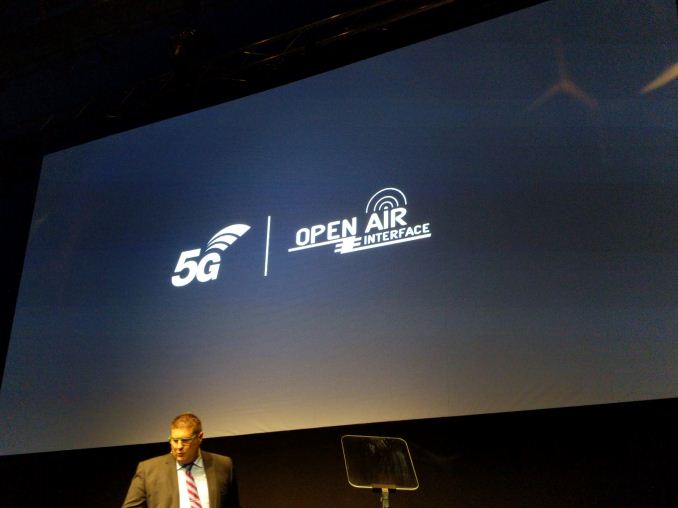 01:14PM EST - Developing on 5G devices as well
01:14PM EST - Using 'Open Air Interface'
01:14PM EST - New 5G devices in 2019
01:14PM EST - First talking about Tablet and Mobile Broadband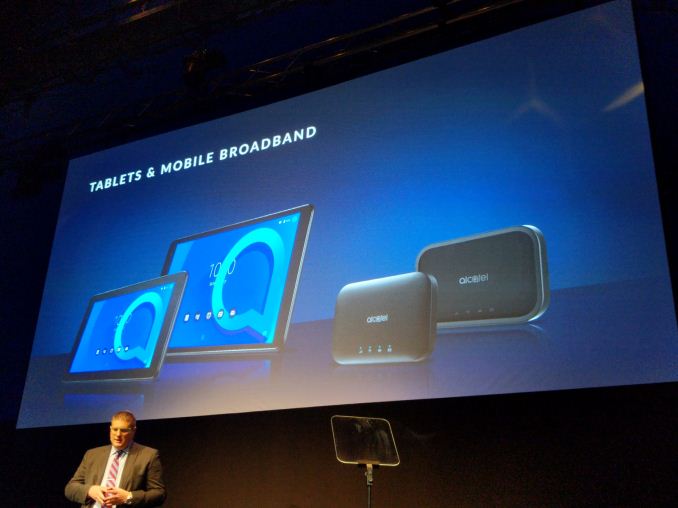 01:14PM EST - Enabling customers to stay connected and to access entertainment
01:15PM EST - Stephan Streit, GM of Global Marketing, to the stage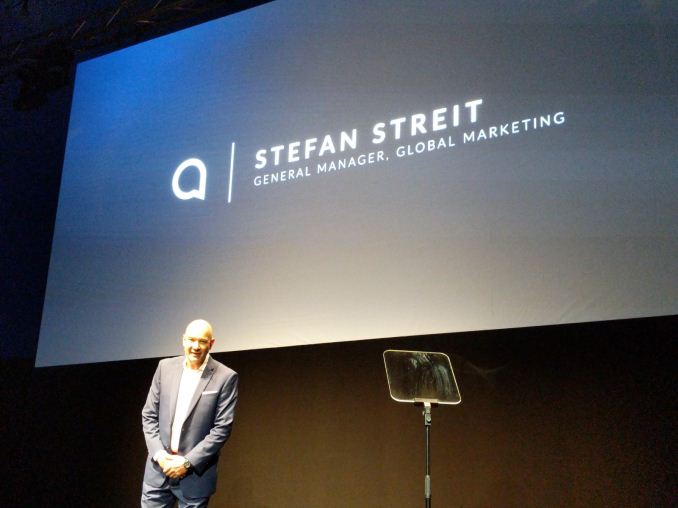 01:15PM EST - Bring the high-end features down to an affordable segment
01:15PM EST - Strongly committed to the tablet business
01:16PM EST - Alcatel believe that users still use tablets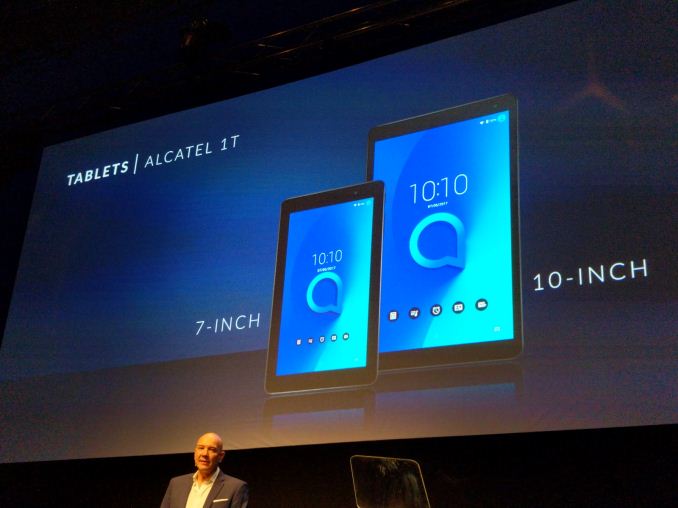 01:16PM EST - 7-inch and 10-inch as part of the affordable family
01:16PM EST - Android Oreo
01:16PM EST - More affordable without compromise in performance
01:16PM EST - Alcatel's best tablets ever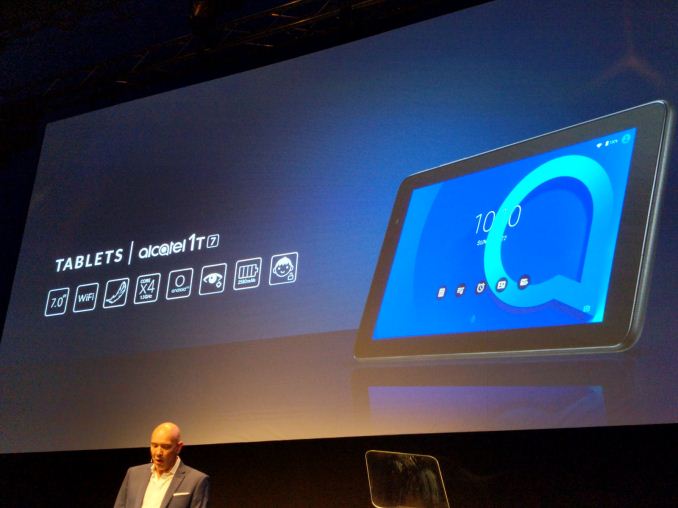 01:17PM EST - 7-inch is quad-core A53, 2580 mAh battery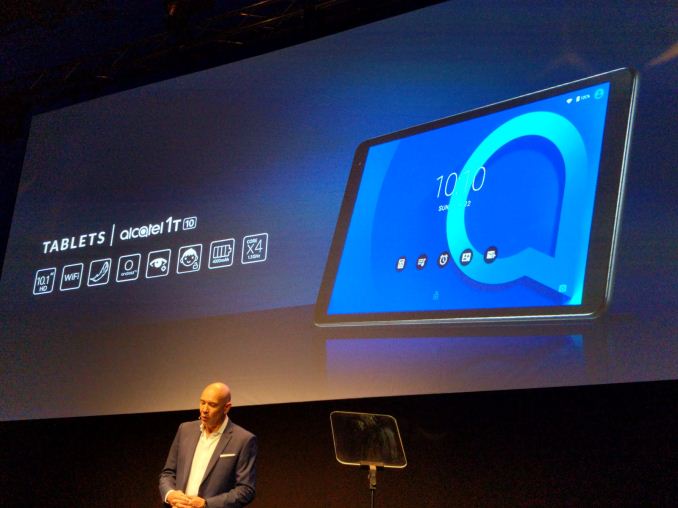 01:17PM EST - 10-inch HD (720p), another quad-core A53, 4000 mAh
01:17PM EST - 10-inch works with a keyboard case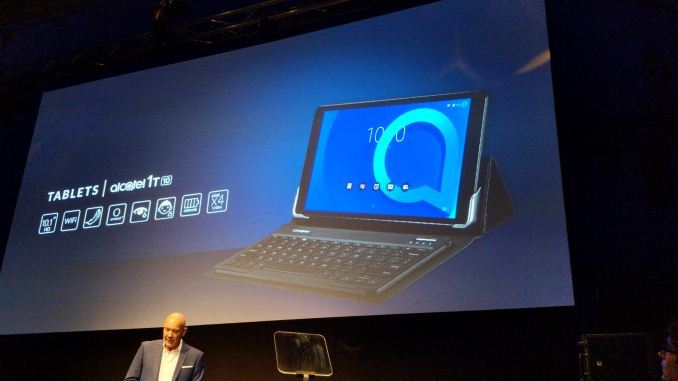 01:18PM EST - Facial unlock
01:18PM EST - Kids mode with preloaded apps and games for children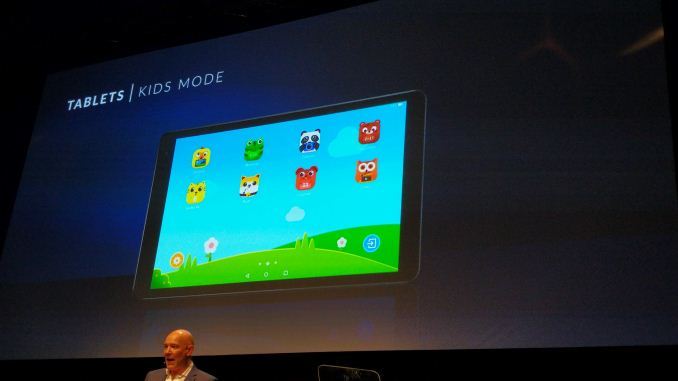 01:18PM EST - Eye-care mode, to reduce blue-light and fatigue relief
01:18PM EST - Available Q2, 7-inch for 69 euro, 10-inch for 99 euro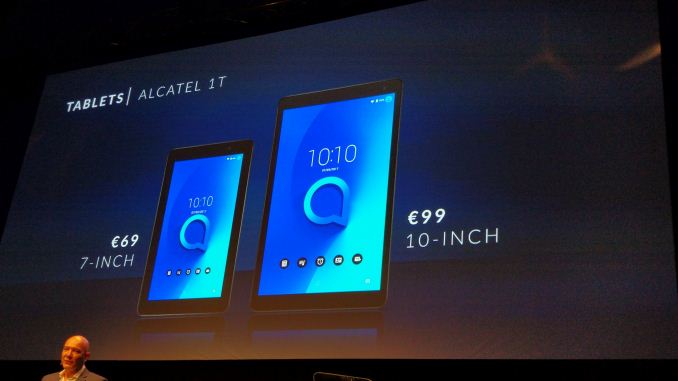 01:19PM EST - Now for Mobile Broadband
01:19PM EST - Two new LinkZone products - Cat 7 and Cat 12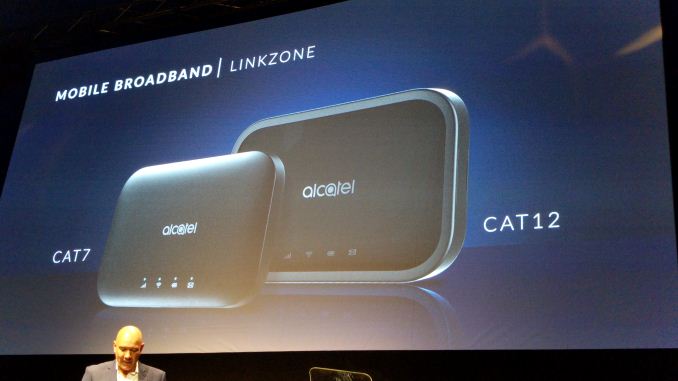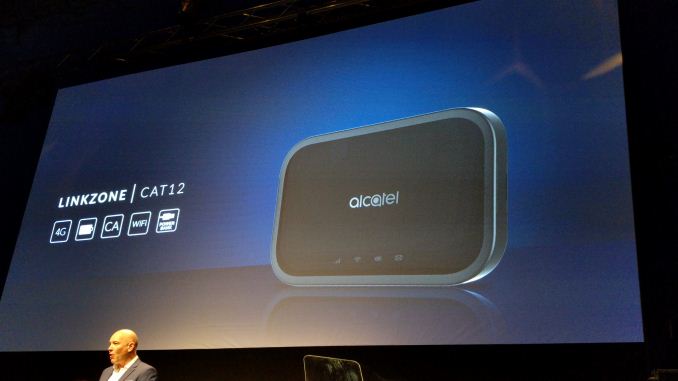 01:19PM EST - Linkzone Cat 12 is Alcatel's fastest ever, up to 600 Mbps, 4200 mAh battery (15 hours)
01:19PM EST - it also doubles as a power bank
01:20PM EST - 179 euro for Linkzone Cat 12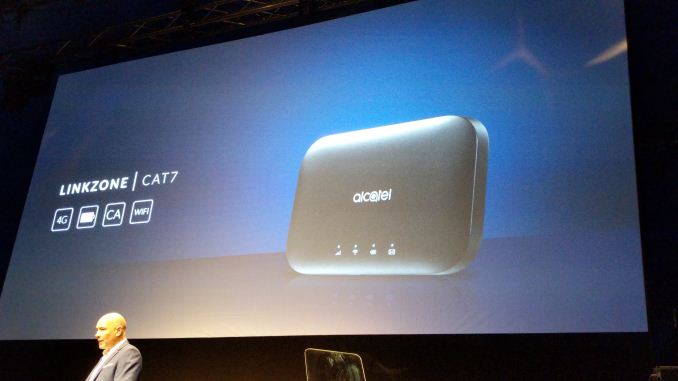 01:20PM EST - Linkzone Cat 7 up to 300 Mbps, 8 hours battery, available for 99 euro in the Summer
01:20PM EST - 'The most affordable Cat 7 product in the market'
01:21PM EST - Christian back to stage
01:21PM EST - 2018 Alcatel Smartphone lineup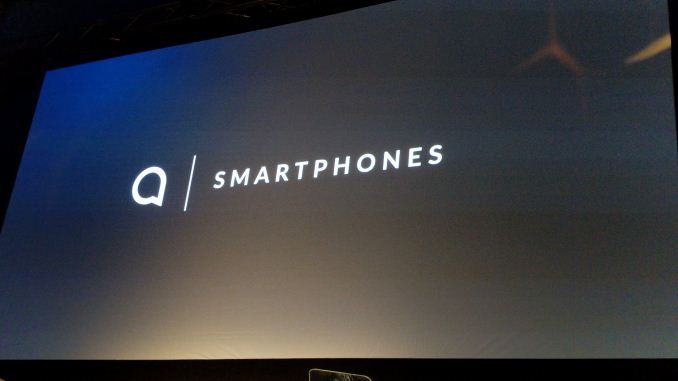 01:21PM EST - 'flagship experiences and affordable prices'
01:21PM EST - TCL panel technology coming to smartphones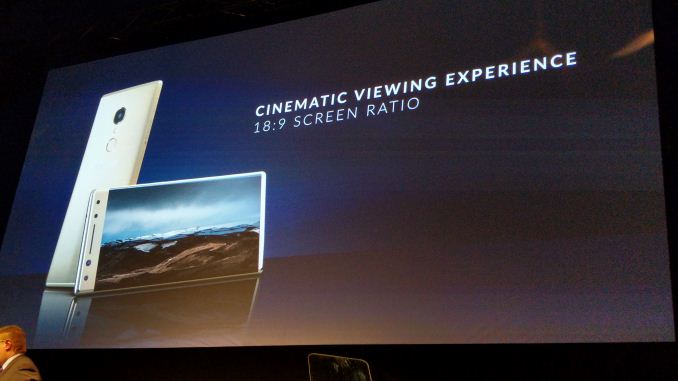 01:22PM EST - 18:9 displays across the entire portfolio
01:22PM EST - Introducing the all-new Alcatel 5, Alcatel 3 and Alcatel 1 Series devices
01:23PM EST - 5 series is the flagship line, for lifestyle customers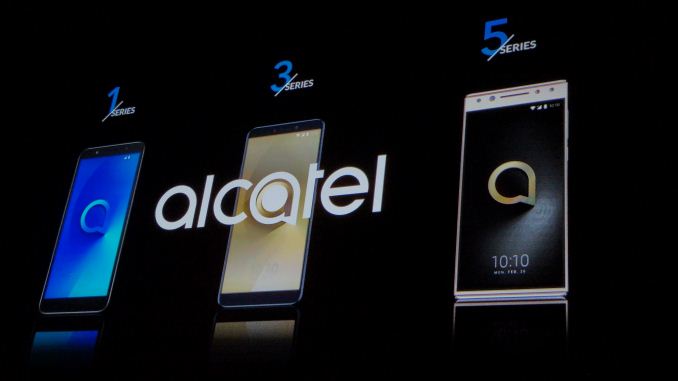 01:24PM EST - Chief Design Officer to the stage, Hagen Fendler
01:24PM EST - 'Translate a design philosophy'
01:24PM EST - SIMGANIC
01:24PM EST - Simplicity + Organic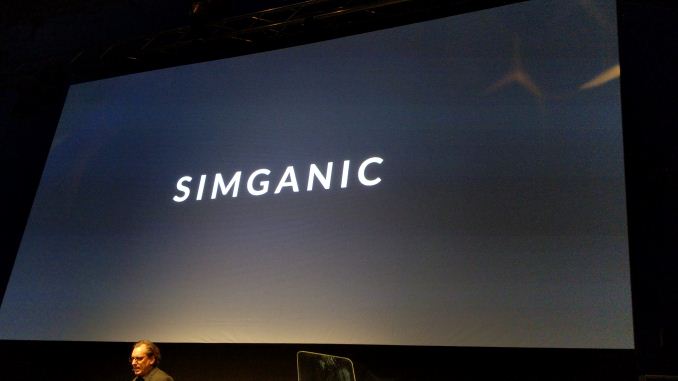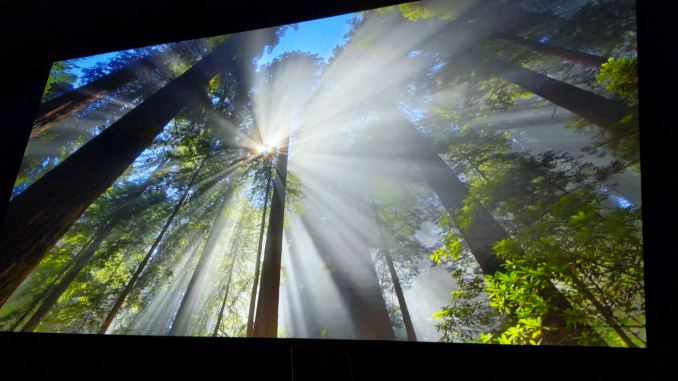 01:25PM EST - >I'm sorry, that name is TERRIBAD
01:26PM EST - >But you know, I'm not in marketing
01:26PM EST - video on simganic time
01:26PM EST - Simganic is in the design, in the details, in the finishes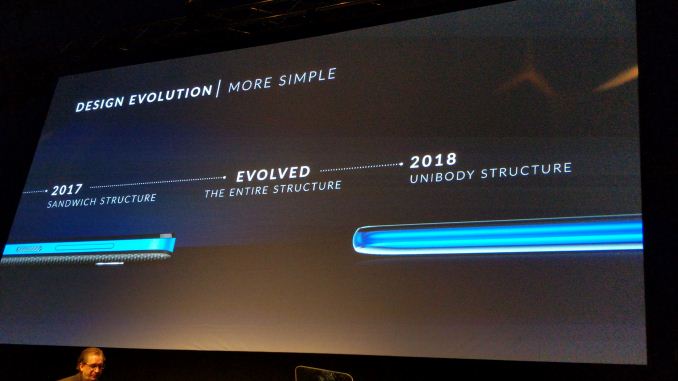 01:27PM EST - Evolving from previous designs that were sandwich designs
01:27PM EST - 2018 are unibody designs
01:27PM EST - Moving to 2.5D touch panel design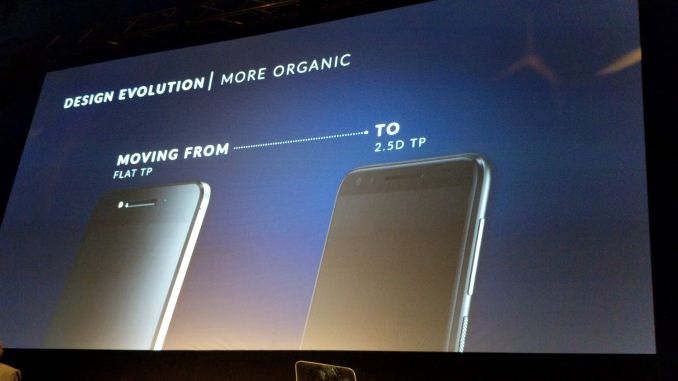 01:27PM EST - Standardizing the use of 18:9 on all products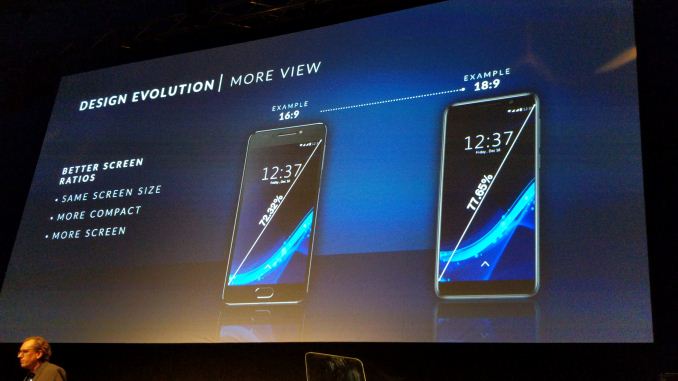 01:27PM EST - Better screen ratios
01:28PM EST - Pack a larger TCL display into a smaller form factor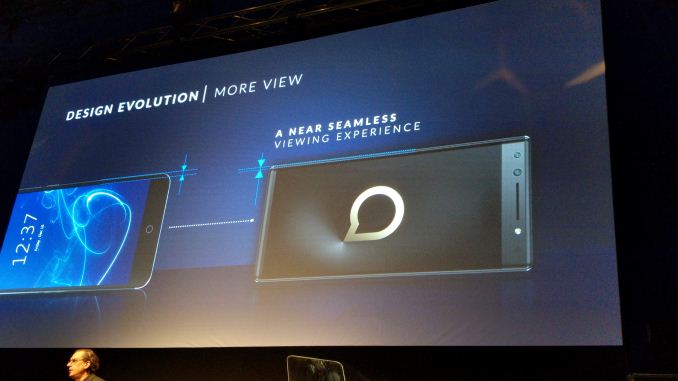 01:28PM EST - Alcatel 5 uses a near bezel-less design
01:28PM EST - OPVM coating on the rear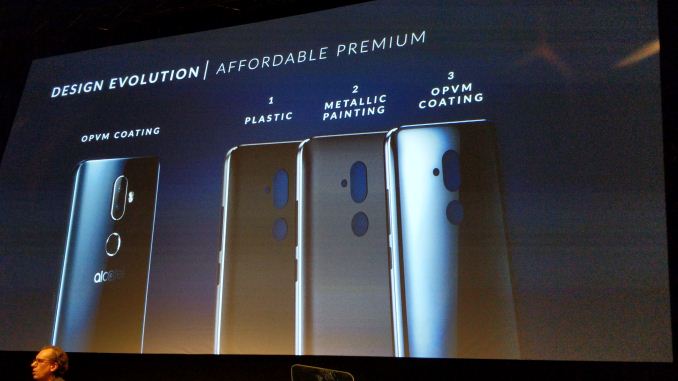 01:28PM EST - to improve the finish without increasing cost
01:28PM EST - OPVM is being used on some devices
01:29PM EST - Maintaining durability while helping the device look more premium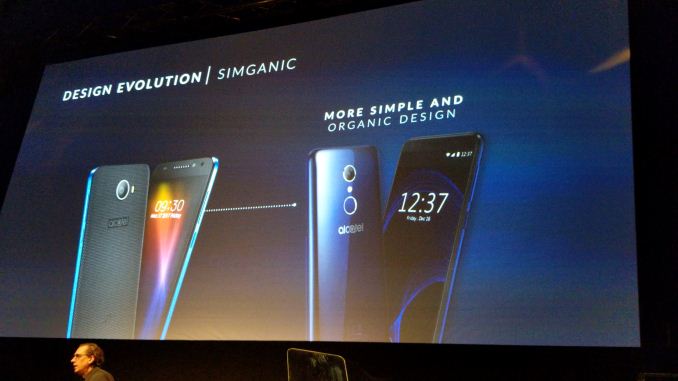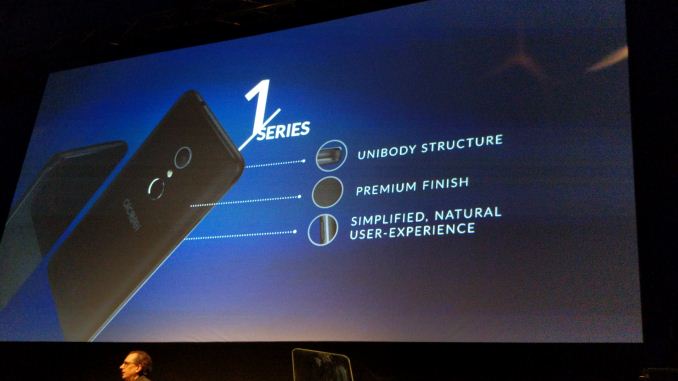 01:29PM EST - 1 series - Alcatel's best sub 100 Euro smartphone
01:29PM EST - custom developed suede painting finish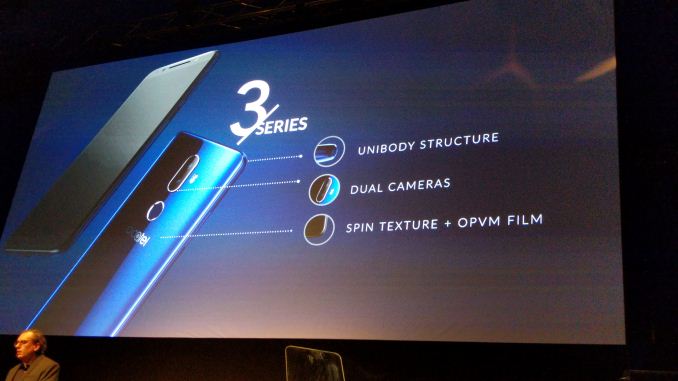 01:30PM EST - 3 series - OPVM coating, 2.5D display, spin texture, first Alcatel dual camera
01:30PM EST - aiming for under 200 euro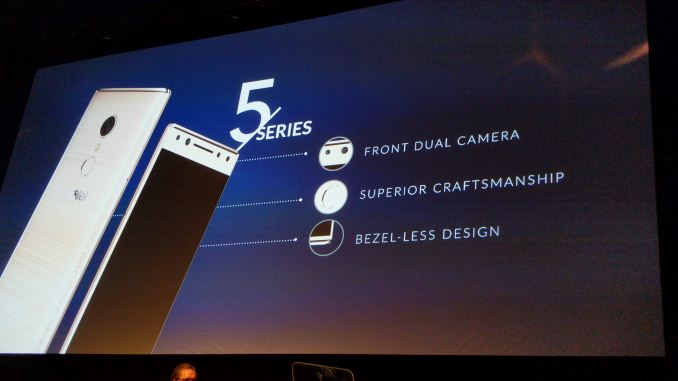 01:30PM EST - 5 series - Alcatel's most ambitious design
01:30PM EST - dual front facing camera
01:31PM EST - bezel-less designs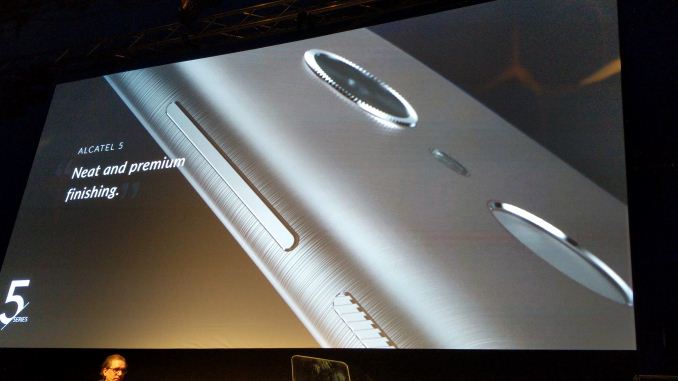 01:31PM EST - 'Extremely positive consumer feedback'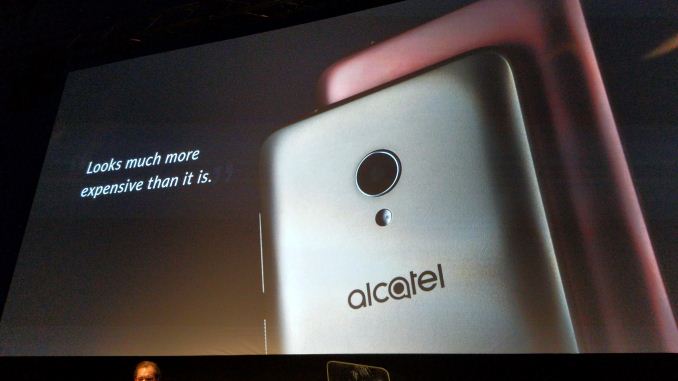 01:32PM EST - Virginia Strickland to the stage, Exec Director of Marketing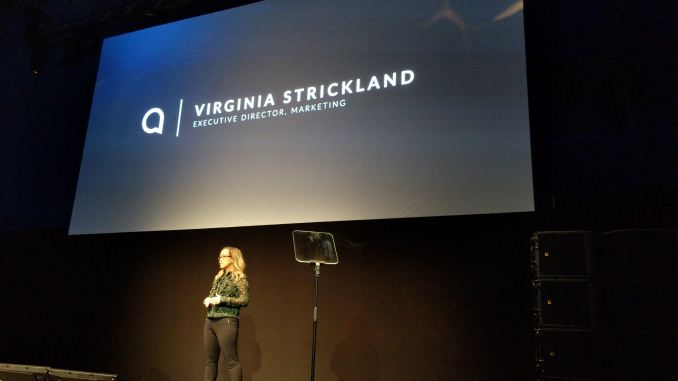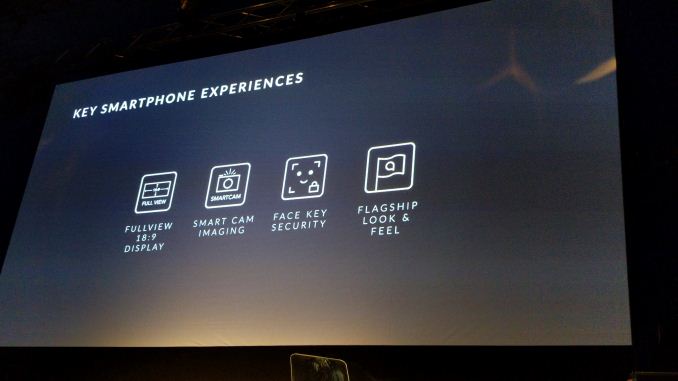 01:32PM EST - 'Key Smartphone Experiences'
01:32PM EST - Fullview 18:9 displays, face recognition technology
01:33PM EST - First 18:9 smartphone available globally for under 100 euros
01:33PM EST - Face Key - facial recognition unlocking technology
01:33PM EST - Quick glance to unlock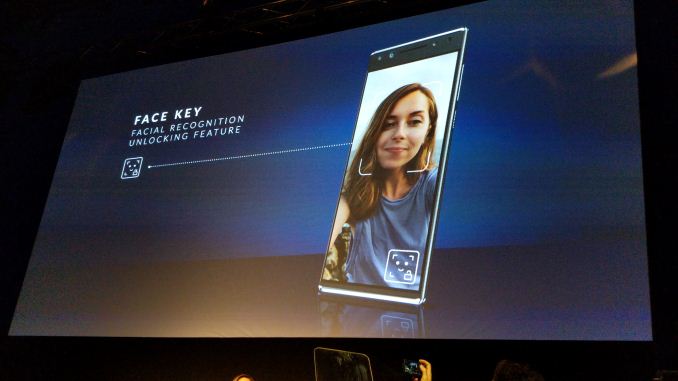 01:34PM EST - Detects 100 points in a face to generate a match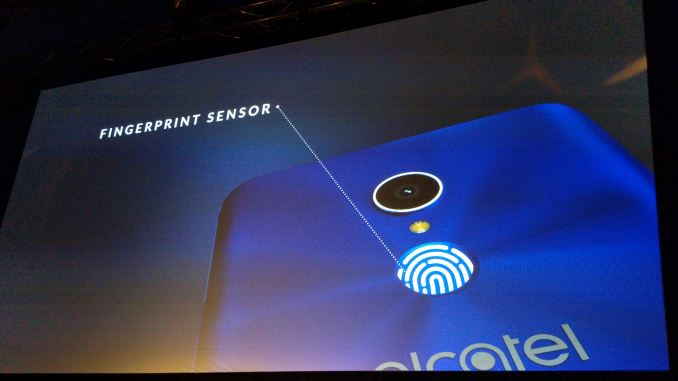 01:34PM EST - Fingerprint sensor on the back on all devices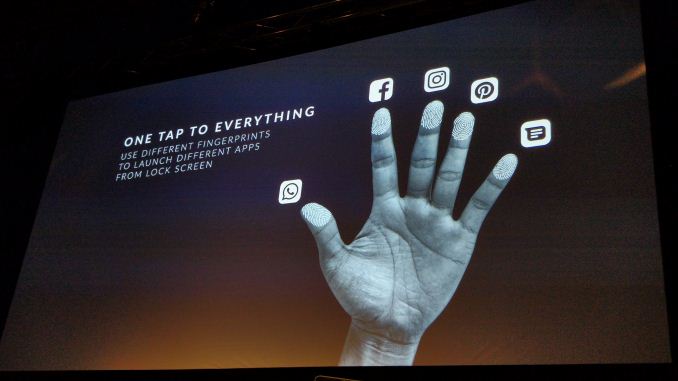 01:34PM EST - Fingerprint shortcuts - each finger can be customized to open a different app
01:35PM EST - Fingerprint mode unlocked only by specific fingerprint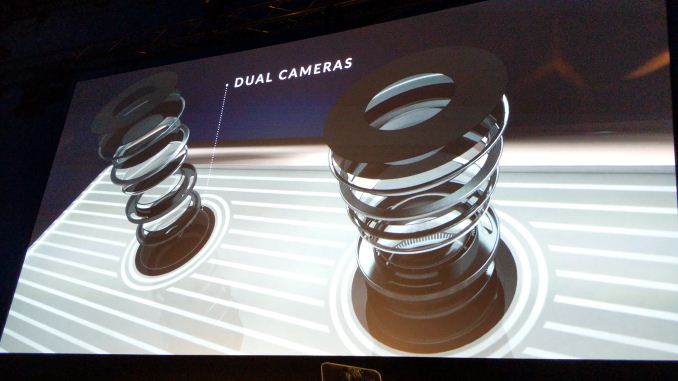 01:35PM EST - Dual rear cameras on Alcatel 3 with specific social media add-ons
01:35PM EST - Second camera is wide-angle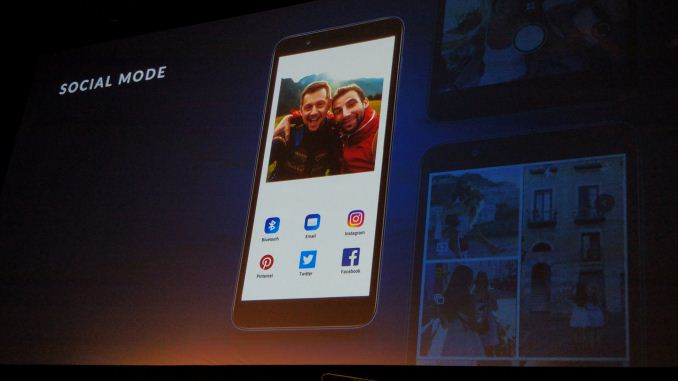 01:36PM EST - 'Social Mode' is an app for these phones
01:36PM EST - Social Square: see a photo while also seeing what the camera is seeing at the same time for the best photo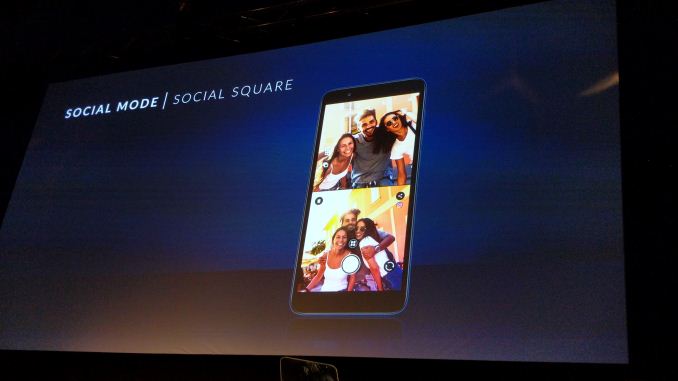 01:36PM EST - Photo booth - to capture a photo booth style experience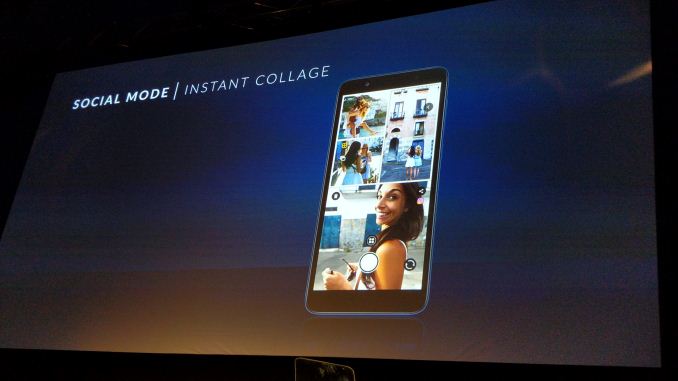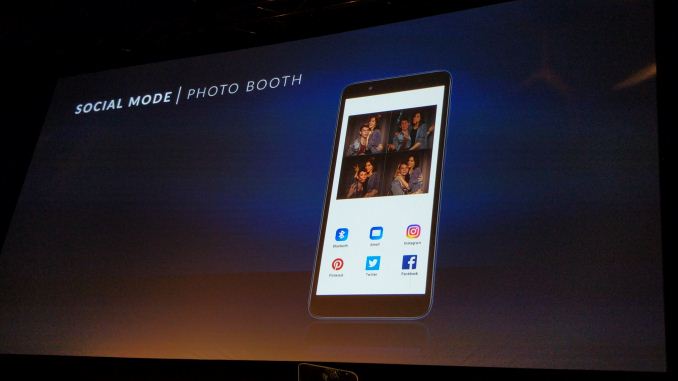 01:37PM EST - All the new smartphones will have Google Assistant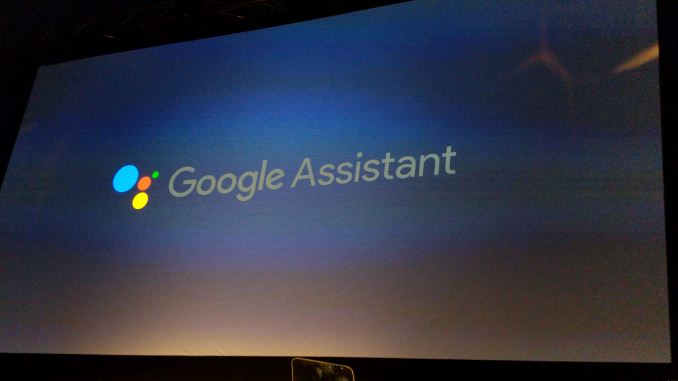 01:38PM EST - The 1 series is the entry tier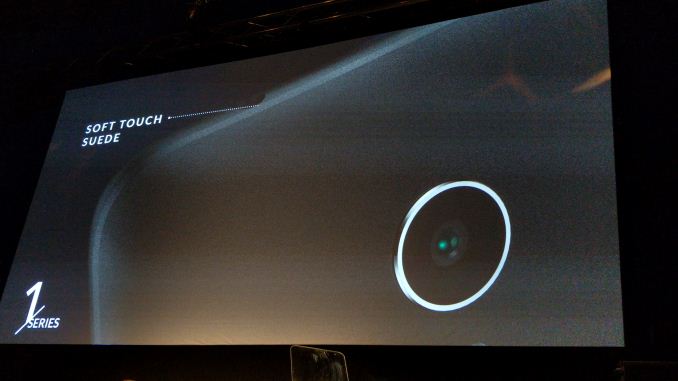 01:38PM EST - Suede finish, 18:9 display
01:38PM EST - Two variants: single SIM, dual SIM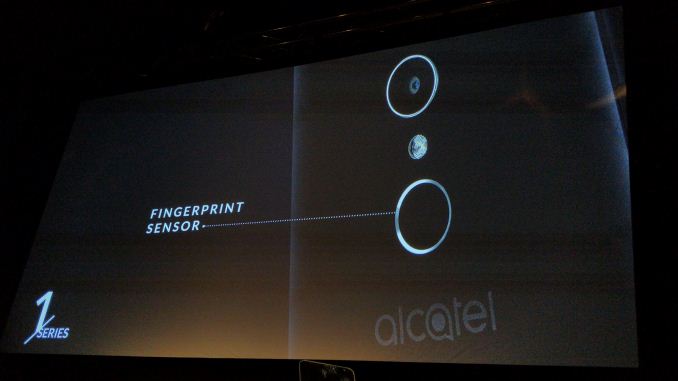 01:38PM EST - Rear fingerprint sensor, Social Mode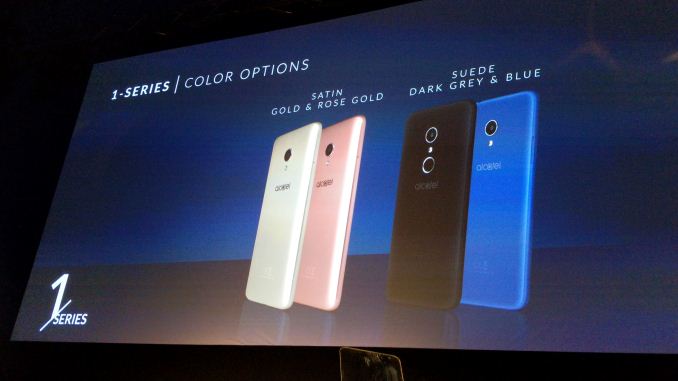 01:39PM EST - Satin Gold and Satin Rose Gold, Suede Dark Grey and Suede Blue
01:39PM EST - Starting at under 100 euro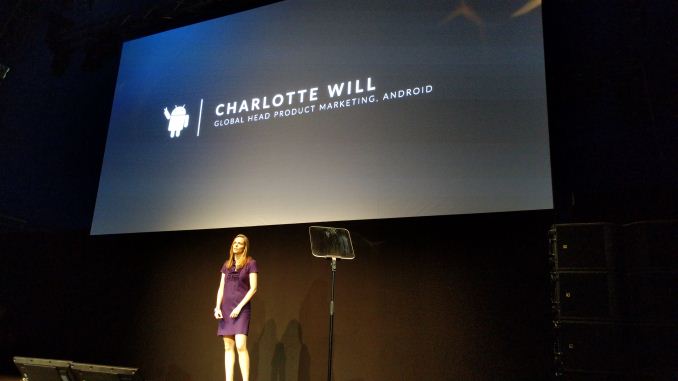 01:39PM EST - Now Charlotte Will to the stage, Global Head Product Marketing, Android
01:39PM EST - Android Oreo Go on the 1-series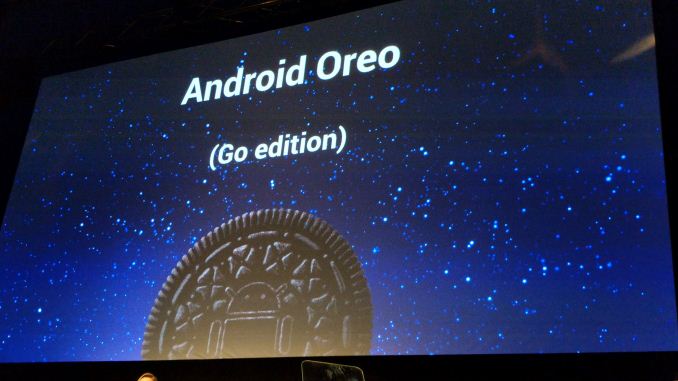 01:39PM EST - 'Needs to work great all of the time'
01:40PM EST - In India - low storage on phones is a big pain point
01:40PM EST - 'Entry level devices need to be fully functioning'
01:40PM EST - Go edition is optimized for low-memory devices
01:41PM EST - Alcatel 1-X comes with Go built in
01:41PM EST - OS is optimized for performance and storage
01:41PM EST - Apps start 15% faster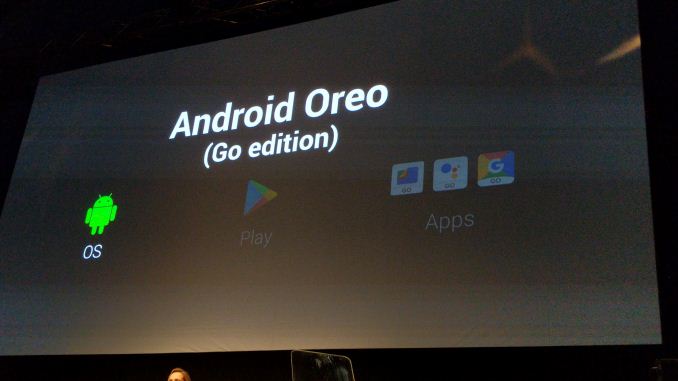 01:41PM EST - Minimizing the footprint of the OS in the storage
01:41PM EST - pre-installed apps are half the size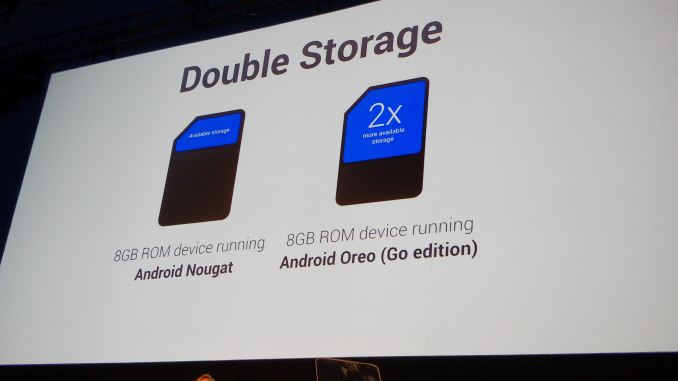 01:42PM EST - Now download 1000 more photos than before
01:42PM EST - Google Play highlights apps best suited for Go devices
01:42PM EST - Google Play Protect built-in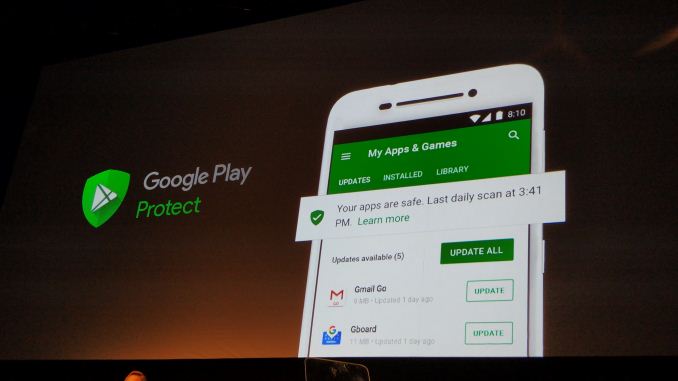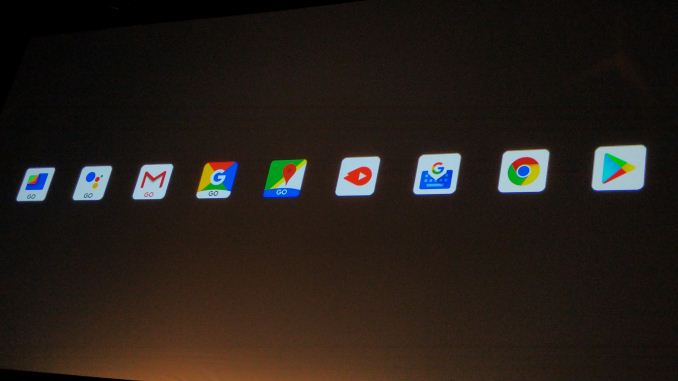 01:43PM EST - Preinstalled apps are rebuilt, such as Youtube Go, Google Go, Maps Go
01:43PM EST - eg Youtube Go is optimized for limited data bandwidth
01:44PM EST - Back to the marketing exec
01:44PM EST - Talking 3 series
01:44PM EST - 3 devices: the 3, 3v and 3x
01:44PM EST - Start at under 150 euros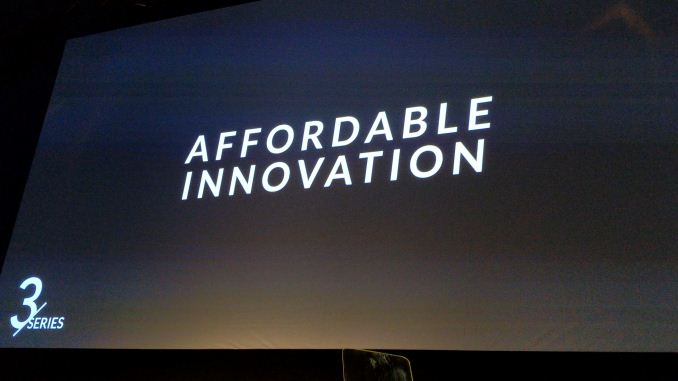 01:44PM EST - All the features of 1-series, plus more
01:44PM EST - 6-inch 2K display
01:45PM EST - for the 3x
01:45PM EST - the 3 is 5.5-inch FHD
01:45PM EST - curved back
01:45PM EST - dual rear cameras on 3v and 3x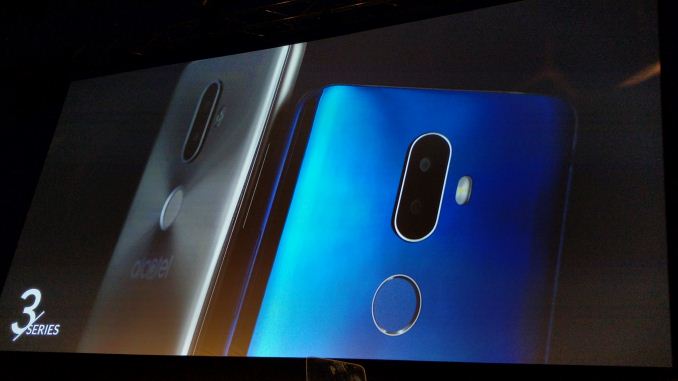 01:45PM EST - 3V has secondary depth camera. 3X will have wide angle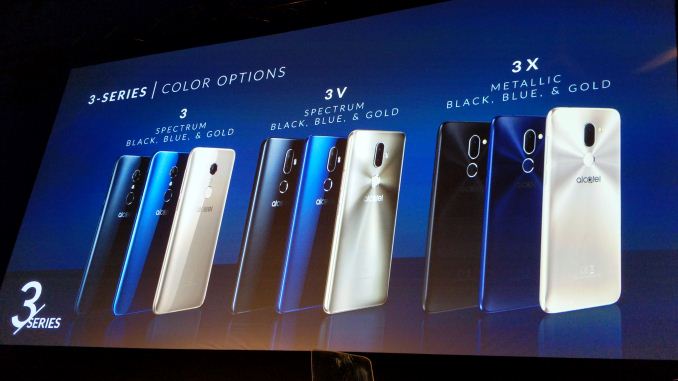 01:46PM EST - Various colors
01:46PM EST - Now to the 5 series
01:46PM EST - Start at under 230 euro
01:46PM EST - 5.7-inch FHD+ display
01:46PM EST - Face Key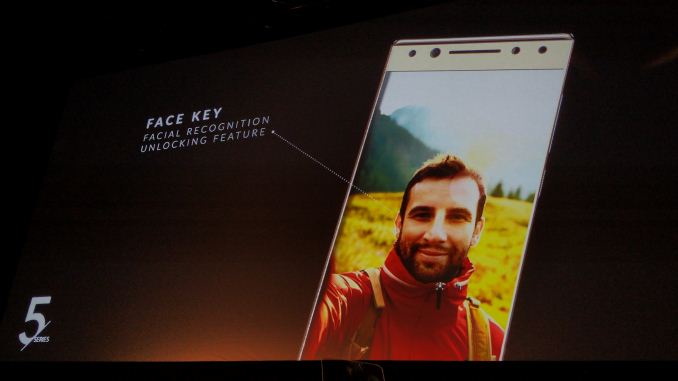 01:46PM EST - Dual front facing camera
01:46PM EST - 13MP + 5MP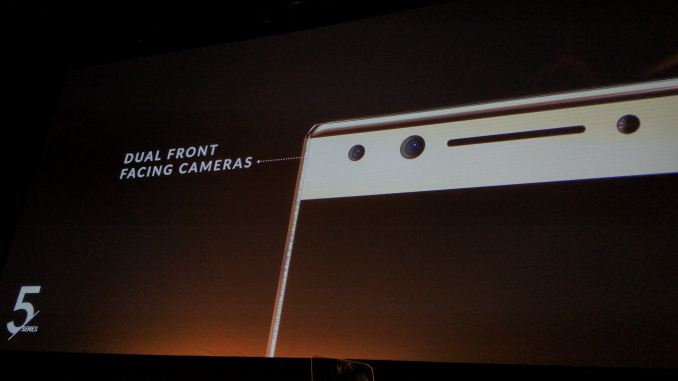 01:47PM EST - 5MP is wide-angle
01:47PM EST - 120-degree wide angle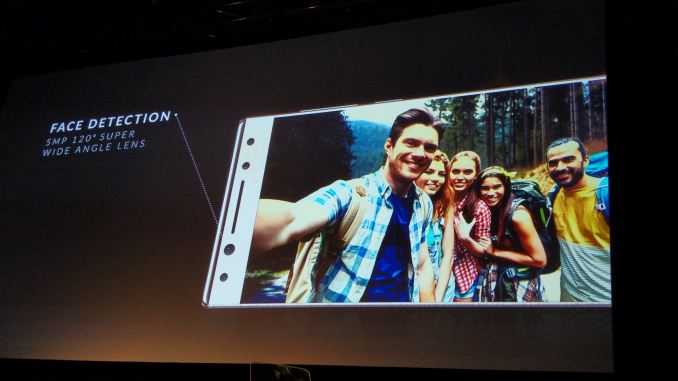 01:47PM EST - The camera automatically changes over to the wide angle
01:47PM EST - Alcatel's thinnest bezel ever
01:47PM EST - Metallic Gold and Metallic Black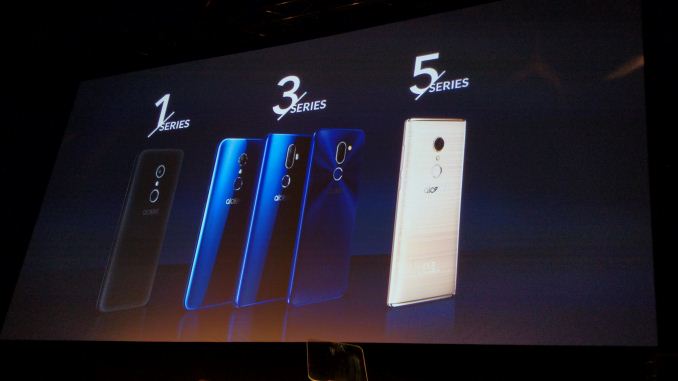 01:48PM EST - Now for pricing and availability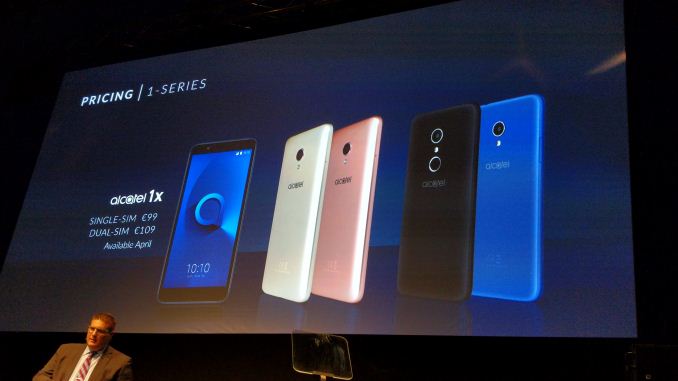 01:49PM EST - 1X single sim for 99 euro, dual sim at 109 euro, available april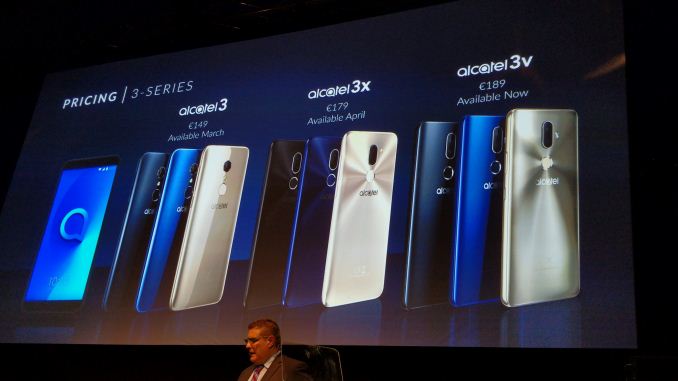 01:49PM EST - Alcatel 3 at 149 euro in March, 3x at 179 euro in April, 3V at 189 euro, available now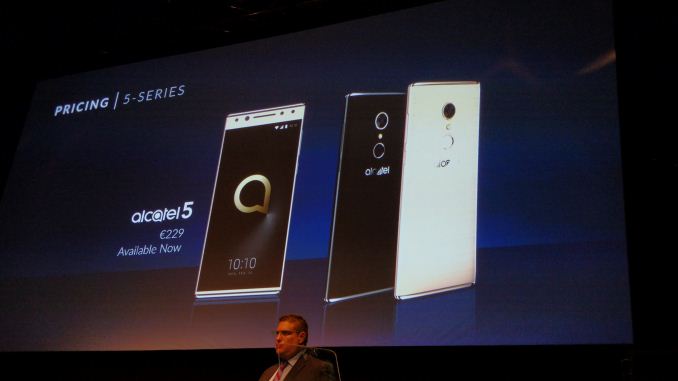 01:49PM EST - Alcatel 5 at 229 euro, available in specific markets today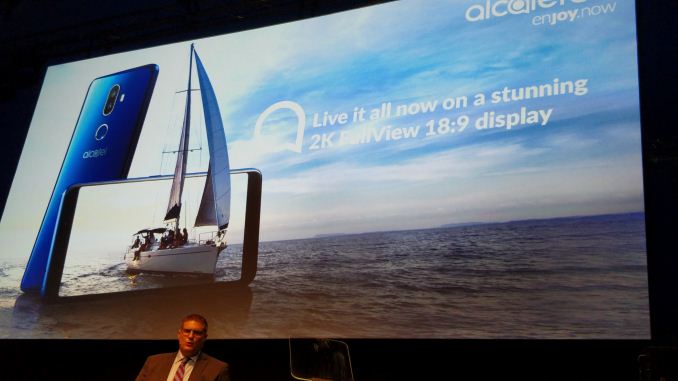 01:50PM EST - Hands-on time