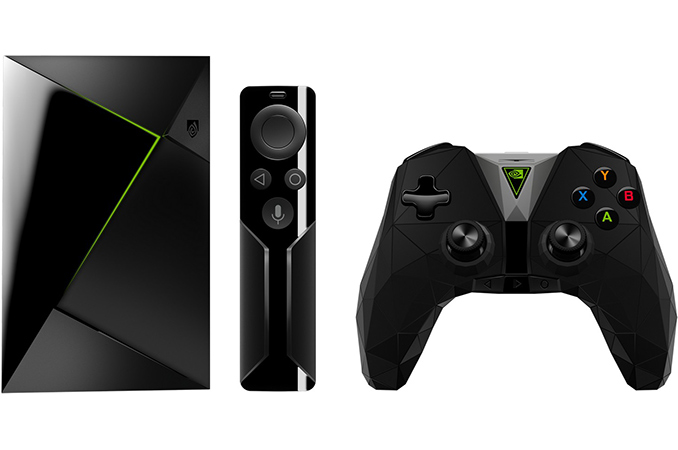 NVIDIA at CES launched its updated SHIELD set-top-box (STB), with an expanded feature-set as well as smaller and lighter form-factor. The upcoming NVIDIA SHIELD TV is based on the same Tegra X1 SoC as the previous-generation model launched in 2015, and like the mid-generation refreshes of gaming consoles that NVIDIA is clearly aiming to mimic, the launch of this slimmer console with updated software is meant to offer the hardware in a new form factor while calling attention to the major software updates being delivered to the platform this year. Among new features for the platform set to premiere in the near future is support for Google Assistant, compatibility with the SmartThings infrastructure and NVIDIA's upcoming Spot wireless microphone.
NVIDIA launched the SHIELD Android TV back in the spring of 2015 as a quirky combination of lightweight Android gaming console and Android TV set-top-box, and the device quickly earned recognition as the most powerful and capable Android TV device on the market. Thanks to the versatility of the Tegra X1 SoC in general and its Maxwell display controller in particular, NVIDIA launched with a box capable of displaying 4Kp60 content, and managed to further improve feature-set of its STB over the last two years. In particular, NVIDIA added HDR display and streaming support, and was among the first devices to be certified for 4Kp60 streaming from Netflix and other over-the-top streaming services. While the original SHIELD Android TV still has a lot of potential, some of the things are being introduced with a new model, which is what SHIELD TV is all about.
From a hardware specifications point of view, the new SHIELD TV is essentially a cut-down version of the original 2015 model. The new device contains the same Tegra X1 SoC, similar RAM/storage configuration, and much the same I/O, etc. What NVIDIA has done away with is the 2.5" HDD bay (used in the Pro model), along with the microSD card slot, a micro-USB 2.0 port and an IR receiver. Instead the device's expandability and connectivity is delivered through the use of two USB 3.0 ports, along with Gigabit Ethernet and 2x2 802.11ac WiFi. As a result, the new SHIELD TV is considerably smaller and lighter than the original SHIELD Android TV thanks to the space savings (especially removing the HDD bay).
Update 1/11: The new SHIELD TV does not have an IR receiver.
NVIDIA SHIELD STB Family
SHIELD TV
(2017)
SHIELD TV Pro
(2017)
SHIELD Android TV
(2015)
SoC

Tegra X1 (4

×

Cortex A57 + 4

×

Cortex A53, Maxwell 2 SMM GPU)

RAM

3 GB LPDDR4-3200

Storage
16 GB NAND
USB
16 GB NAND
500 GB HDD
microSD
USB
16 GB NAND
500 GB HDD (Pro only)
microSD
USB
Display Connectivity
HDMI 2.0b with HDCP 2.2 (4Kp60, HDR)
Dimensions
Height
98 mm
3.858 inch
130 mm
5.1 inch
Width
159 mm
6.26 inch
210 mm
8.3 inch
Depth
26 mm
1.02 inch
25 mm
1 inch
Weight
250 grams
654 grams
Power Adapter
40 W
I/O
Wireless
2x2 802.11a/b/g/n/ac
Bluetooth 4.1/BLE
USB
2 × USB 3.0
2 × USB 3.0
1 × micro-USB 2.0
IR
-
IR Receiver
Ethernet
Gigabit Ethernet
Launch Product Bundle
Shield Controller
Shield Remote
Shield Controller
Launch Price
$199.99
$299.99
Basic: $199.99
Pro: $299.99
Another notable difference between the 2017 SHIELD TV and the 2015 SHIELD Android TV packages is the new gamepad controller, which loses some weight, ditches touchpad, but gains a microphone for the Google Assistant. The latter allows finding content, control playback and locating other information using voice commands. Technically, the original SHIELD Android TV also has a microphone on the remote, but it needs to manual activation, whereas the one on the new controller is "always on." In fact, the new SHIELD controller can be bought separately to add hands-free commands to NVIDIA's SHIELD Android TV.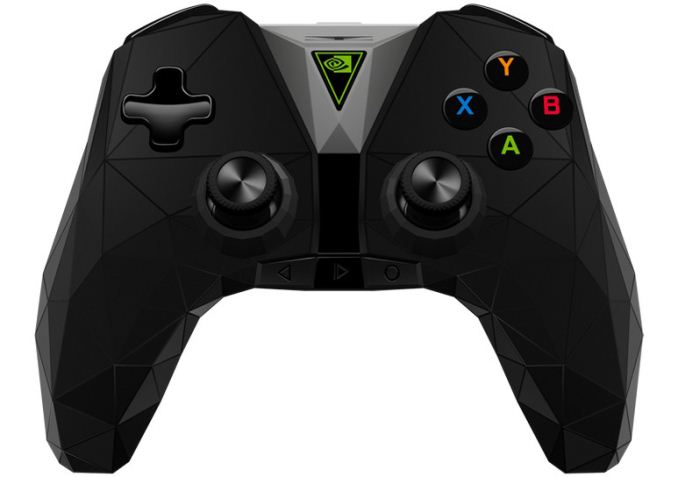 Up next is smart home functionality. Though this isn't making the initial Android 7.0 software release for the device, the SHIELD TV family will be receiving Google Assistant functionality later this year. This expands on the STB's original voice control functionality, particularly with always-on functionality. The old and new SHIELD TV STBs will also be able to act like the SmartThings Hub ($99 when sold separately), and when combined with an appropriate radio dongle, can communicate with compatible devices (such as Nest) using Zigbee and Z-Wave communication protocols.
Meanwhile, later this year NVIDIA plans to release its Spot device. The $50 Spot is a wireless microphone and a speaker that can be plugged in any power outlet within a home, relaying voice commands to SHIELD TV. The Spot is meant to further improve the usefulness of the SHIELD TV as a smart home hub by expanding the range over which it can hear commands for Google Assistant and compatible SmartThings devices.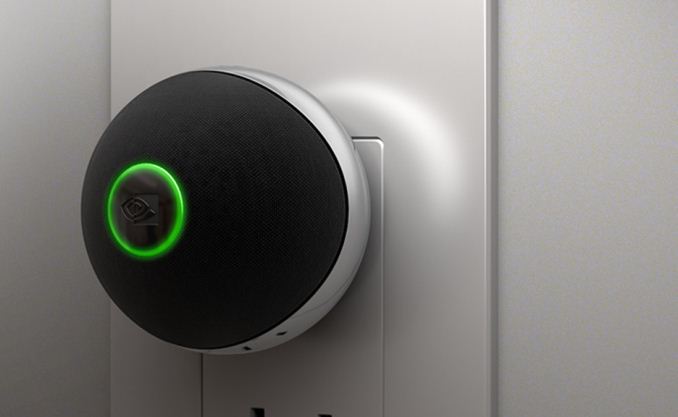 Finally, NVIDIA announced that the SHIELD TV software update launching alongside the new hardware will also add support for 4K HDR content from both Amazon Video and Google Play Movies (will be available in the next few months), further expanding the selection of 4Kp60 and 4K HDR content on the platform. Speaking of HDR, NVIDIA's GameStream HDR functionality, first introduced in beta form last May, will also finally be moved to release status in the software update.
The new SHIELD TV STBs will come with NVIDIA's remote and the new gamepad by default. NVIDIA will ship the new SHIELD TV STB on January 16 and the systems are already available for pre-order at $199.99. The SHIELD TV Pro model with 500 GB HDD is priced at $299.99 and will ship on January 30.
Related Reading:
Source: NVIDIA