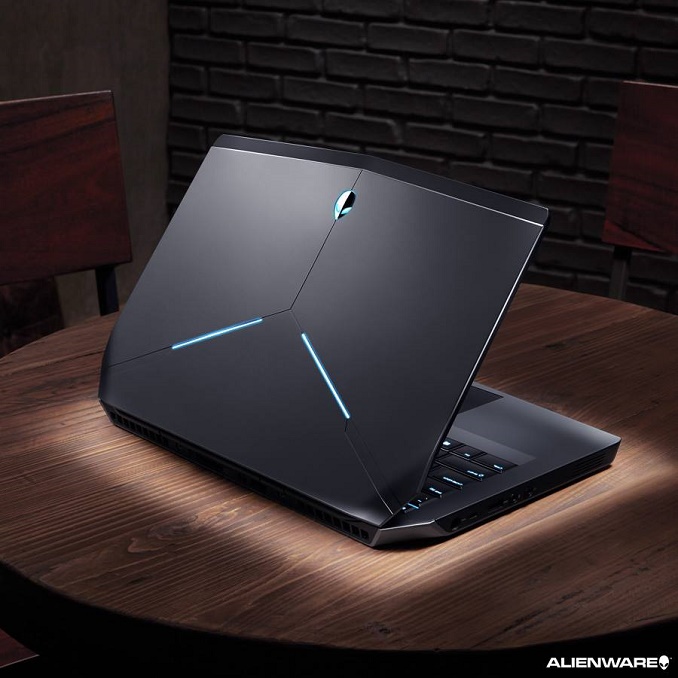 Alienware teased the new, smaller version of their gaming laptop in August. Available today, the Alienware 13 is the 4.5 pound little brother to the Alienware 14, but this gaming laptop has a twist. Alienware is offering an add-on Alienware Graphics Amplifier, which lets you plug a desktop GPU into this portable machine to dramatically increase performance.
Let us take a quick look at the new Alienware 13 though. While not as small as an ultrabook, it is significantly thinner than the 14 inch model, coming in at just under 1 inch thick. This, coupled with the two pounds less weight than the larger model, should make it a lot more portable.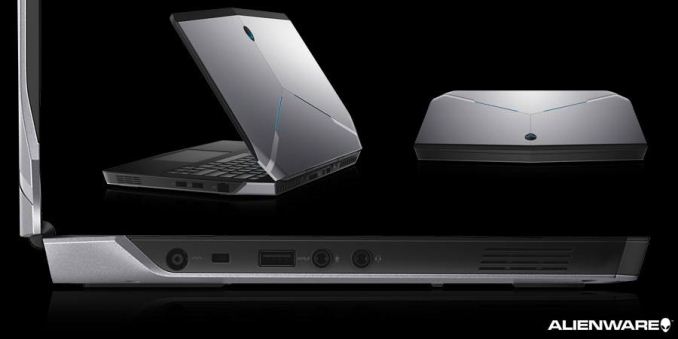 The CPU will be Intel i5 and i7 Haswell U series parts, and the GPU offerings will be up to the NVIDIA GTX 860M. This will power a display, which at the default configuration is a lowly 1366x768 IPS panel, but luckily the display can be upgraded significantly with 1920x1080, and 2560x1440 options, as well as optional touch.
The base $999 model also comes with a 5400 rpm 1 TB hard drive as the base option, however the laptop can be outfitted with SSDs as well. In late 2014, it seems hard to believe that a $999 computer can still come with a slow mechanical hard drive, so hopefully the upgrade to SSD storage does not break the bank.
The star or the show though is the Alienware Graphics Amplifier, which is a first for this segment. Ryan will be covering this in full, but this $300 add-on is certainly a unique offering from Dell. With a dedicated 460 watt power supply just for the GPU, the amplifier should help the Alienware 13 with thermals when gaming on the discrete GPU. However, you can fall back to the GPU built into the laptop when you are on the go. Hopefully this adapter gets added to the entire Dell laptop line.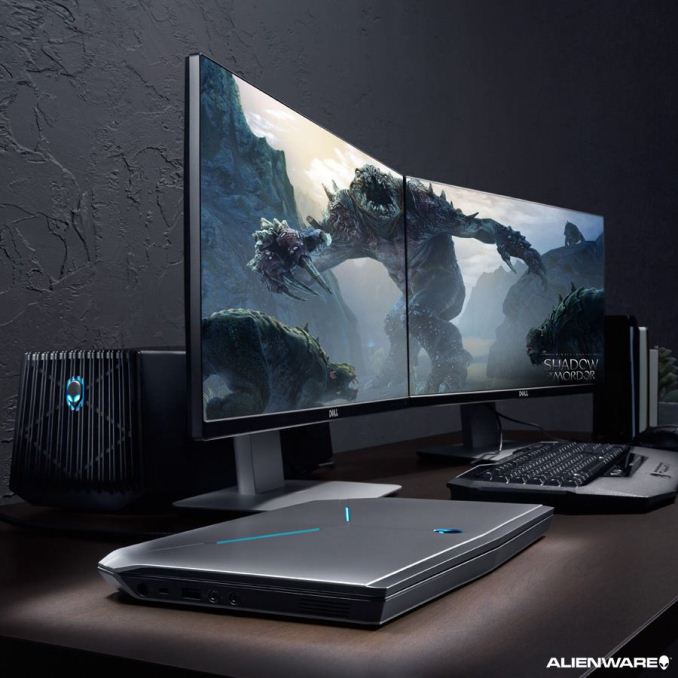 Unfortunately, details are light on this launch, with Alienware not releasing any press releases at the time of this writing. Check in to www.alienware.com starting today to check out all of the available pricing and options for the Alienware 13.