Testing Results, Maximum Fan Speed (12 Volts)
The first round of testing takes place with the supply voltage of the fans and pumps at 12V. This should depict the maximum possible performance of each cooler without any modifications.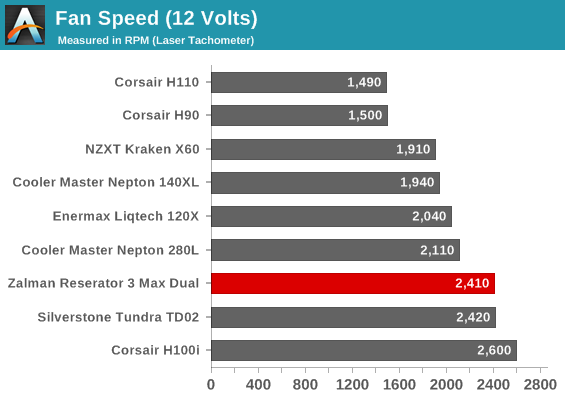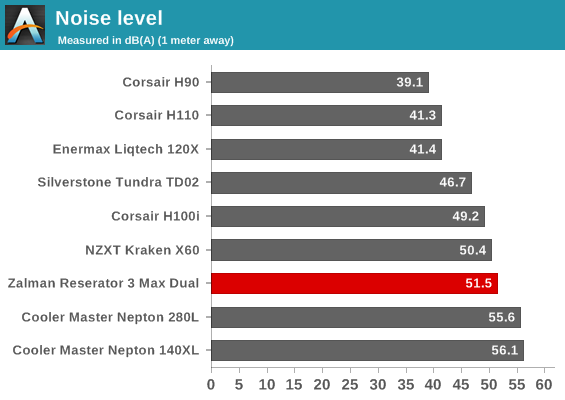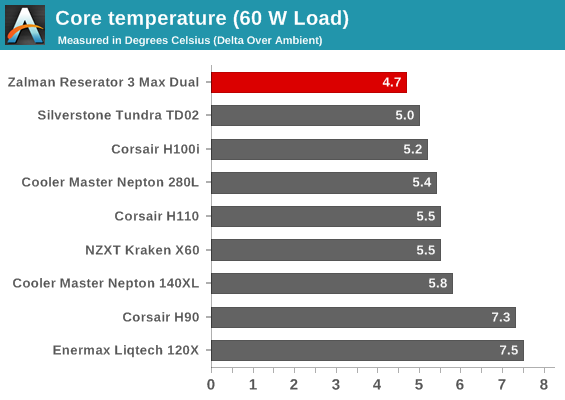 Core Temperature, Constant Thermal Load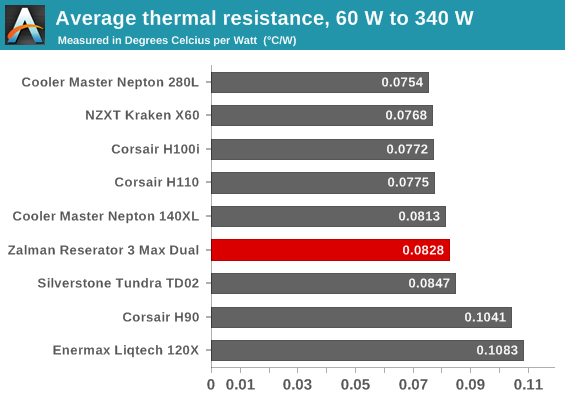 From the above charts, we can see that the Reserator 3 Max Dual has different behavior than many of the other coolers. Zalman's cooler behaves extremely well when the load is low, easily claiming the top spot of our thermal performance charts and outperforming even the larger 280 mm radiator designs. However, the performance of the Reserator 3 Max Dual decreases as the load increases and it can't really keep up with the competition at very high loads. The end result is a middling, unsurprising average thermal resistance. The sound pressure of Zalman's 120 mm LED fans at maximum speed is an ear-bursting 51.5 dB(A) as well, though that's no surprise considering the specifications.