All measurements are done using CalMAN 5.3 from SpectraCal and a custom workflow. An i1Pro and C6 meters are used to measure accurate colors and low light levels. For all test patterns I use APL 50% when possible to prevent backlight tricks and other things from skewing the results. Full field test patterns are used with the display uniformity testing.
With the backlight set to minimum the LG 34UM95 puts out 55 cd/m2 of light. That is a good number that is low enough to work for any dark environment, but not so low that you can't use it. The brightness control operates in 1% steps giving you lots of room for adjustment. The maximum light level is 270 cd/m2. This is a bit lower than I would like to see, as direct sunlight will still wash things out, but it is decent. Most people likely will pick a setting in the middle of these and the brightness adjustment makes it easy to get the level you want.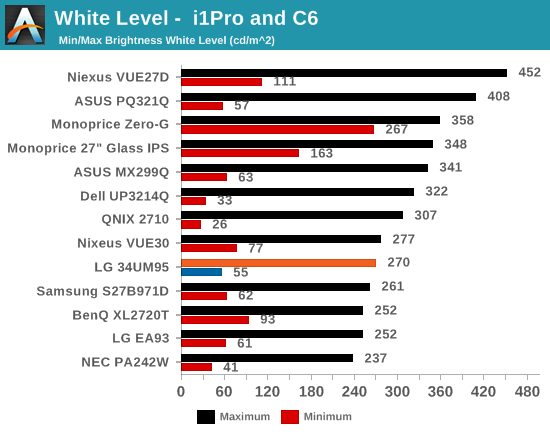 Black levels are also very good. The minimum black level achieved is 0.0586 cd/m2 and the maximum level is 0.2724 cd/m2. The 21:9 monitors have been very good so far at getting low black levels and the 34UM95 is no exception.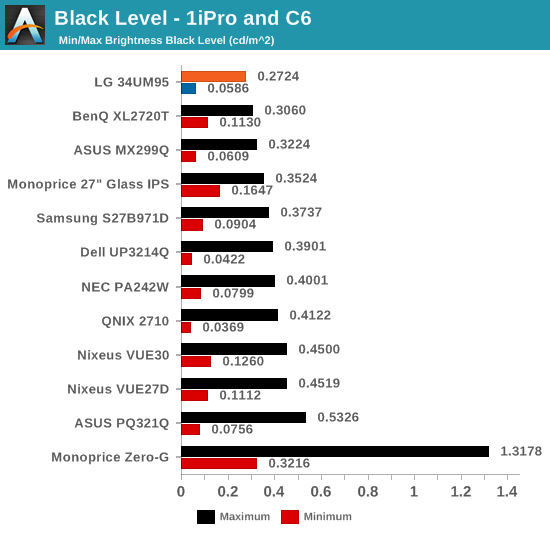 These combine to give us a contrast ratio very close to 1,000:1. As this is now what I consider to be acceptable in a good IPS display, the LG 34UM95 does not disappoint.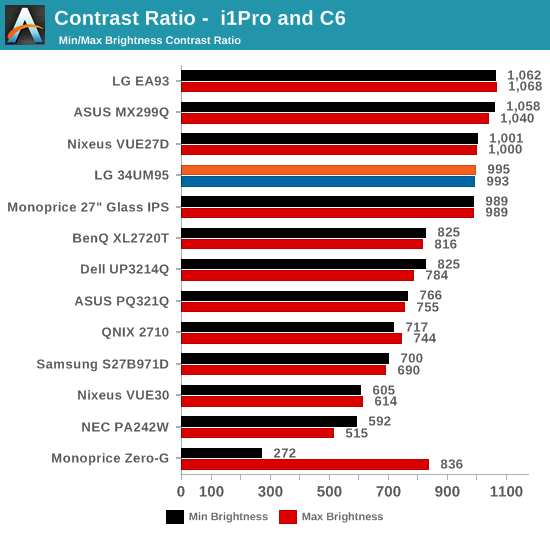 So far, so good for the 34UM95. Let's move on to the color accuracy.