Gaming Performance
While I've included the Enthusiast level benchmark results in Bench, it's worth noting that Richland is still nowhere near powerful enough to handle gaming at 1080p and 4xMSAA. AMD's A10-5750M APU has two primary jobs to complete with the IGP isolated: it has to be faster than Trinity and faster than Haswell. The former is easy enough, but Haswell is more of a moving target. The only reprieve AMD seems to be getting on this front is the unusual rarity of GT3-enabled parts in the market.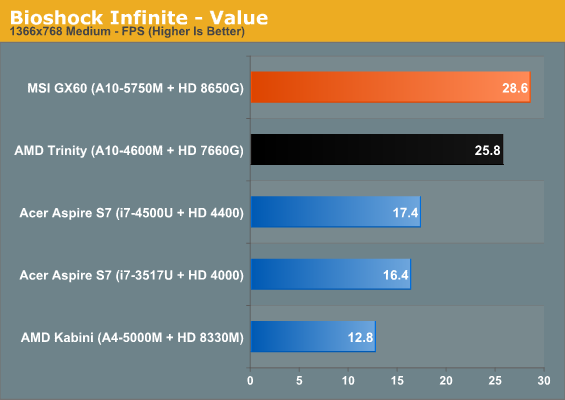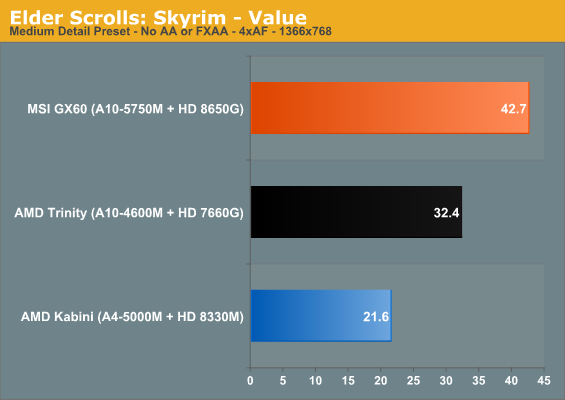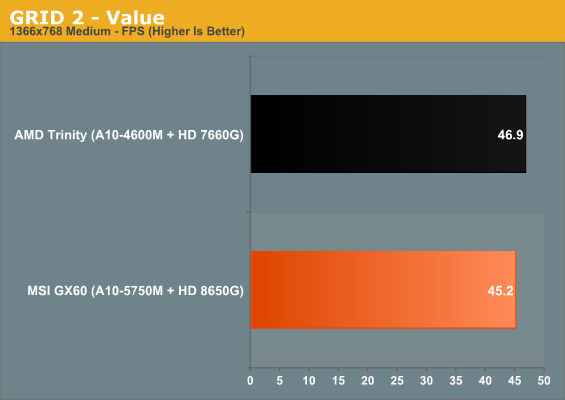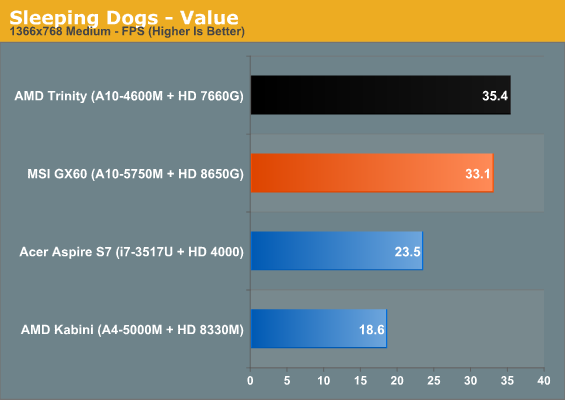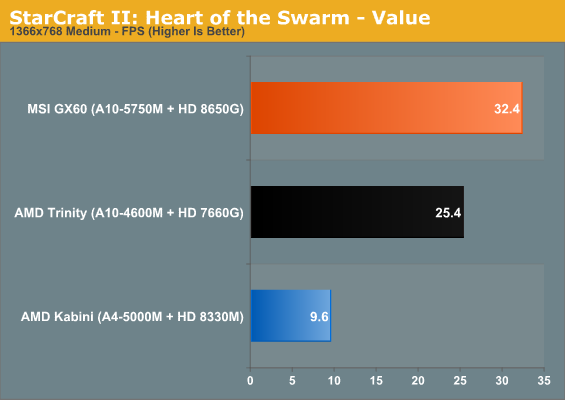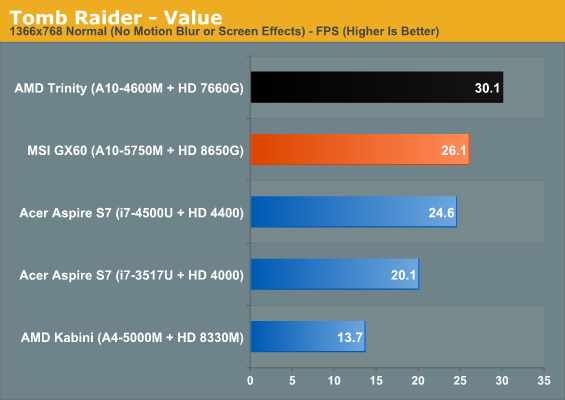 Interestingly, while Richland is consistently faster than Haswell and Ivy Bridge, often by a healthy margin, it actually trades blows with Trinity. This could be the result of either a difference in drivers or the newer version of Turbo Core being tuned to favor the CPU more aggressively. My reason for suspecting Turbo Core is boosting the CPU more frequently than the GPU is this: Skyrim and StarCraft II are both frequently CPU-limited, and both produce the largest jumps in performance from the preceding generation. Without more Richland-based notebooks to test it's going to be hard to ferret out what's going on, if this is just specific to the GX60 or if mobile Richland's turbo core really does skew more aggressively towards the CPU.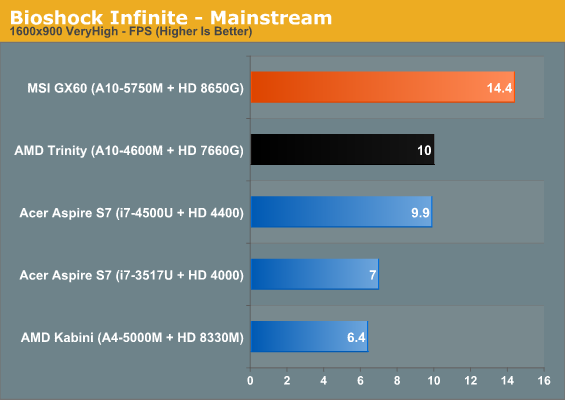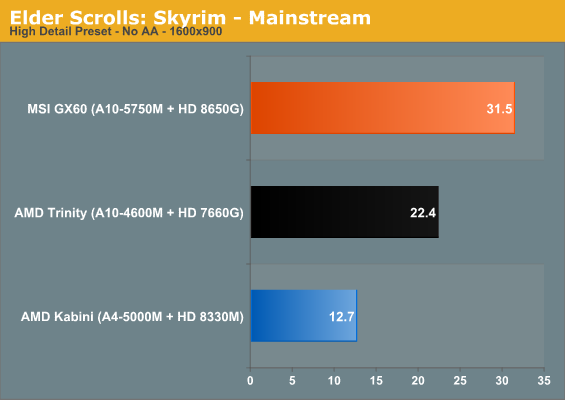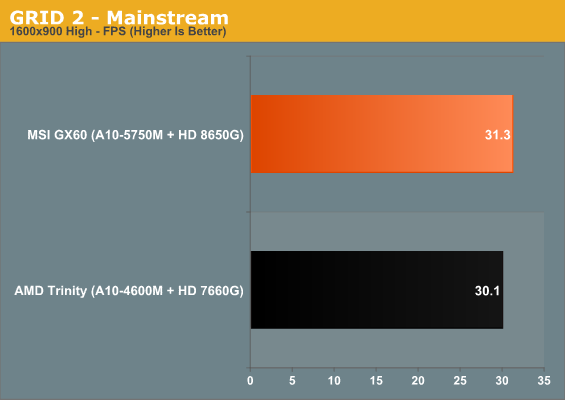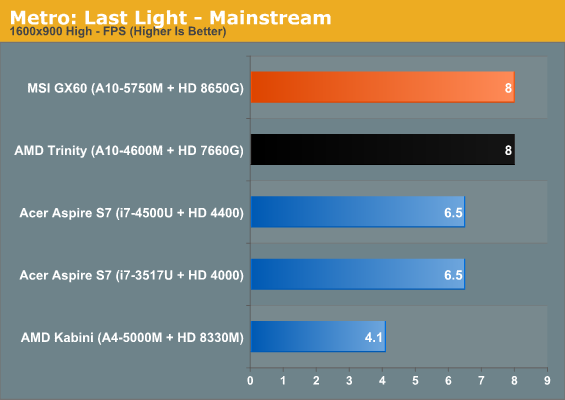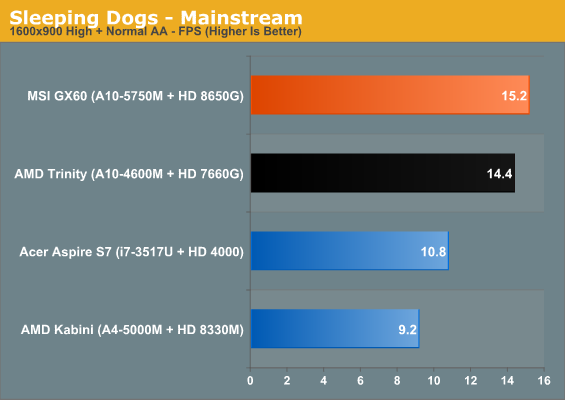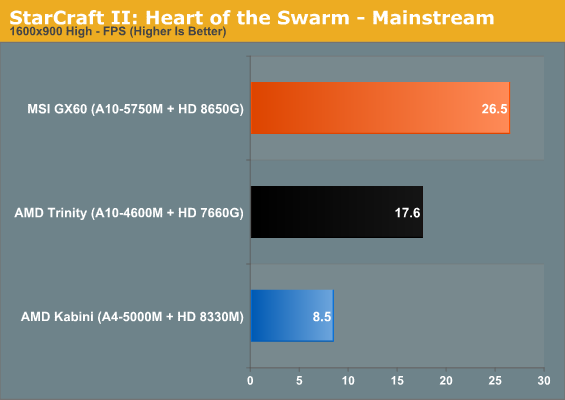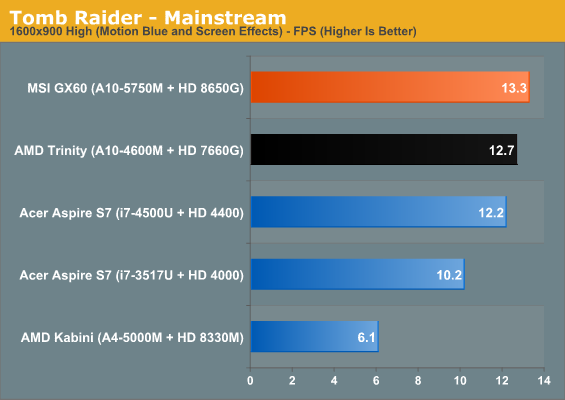 Impressively, Richland is able to produce substantial gains on Trinity in our CPU-bound benchmarks, vaulting Skyrim and StarCraft II into the realm of playability even at our Mainstream settings. Depending on the games you play, Richland could be a major improvement on the last generation.