The Neutron GTX
Corsair sent me a 240GB Neutron GTX. The non-GTX version uses ONFi NAND (Intel/Micron) while the GTX version uses Toggle NAND (Samsung/Toshiba). The controller supports capacities up to 1TB, however initial drives will be limited to 120, 240 and 480GB models when they're released later this month.

The Neutron GTX comes in a 7mm thick chassis with no outward facing screws. The PCB enclosure just snaps together.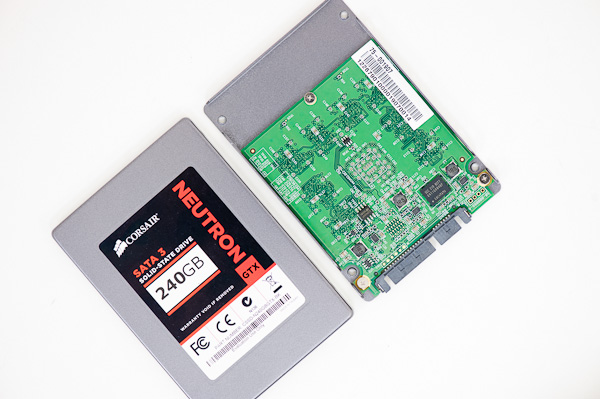 Inside there's a smaller than normal PCB, held in place by three screws. There's a single 128MB DDR2-800 package on the back side of the PCB. Flipping it over reveals eight quad-die NAND packages, a second 128MB DDR2-800 DRAM device and the Link A Media LM87800 controller itself.

The Neutron
Brandishing a blue logo is the regular Neutron SSD, equipped with ONFi NAND: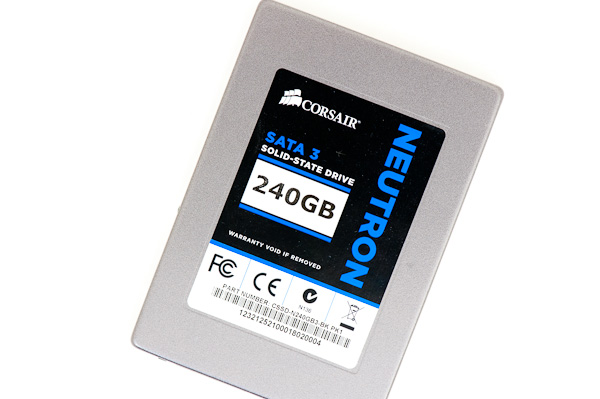 Corsair sent along a 240GB drive, which uses 16 x 16GB Micron NAND packages and features the same 256MB of DDR2-800 as the GTX version. Spare area is identical to the GTX at 12.7% of total on-board NAND, the chassis and PCB layouts are the same as well. I tested the same 2.06 firmware on the regular Neutron as on the Neutron GTX. The only change here is the type of NAND used, everything else seems the same between these drives.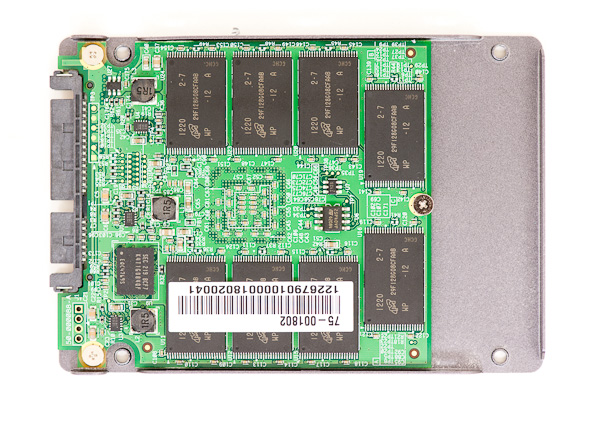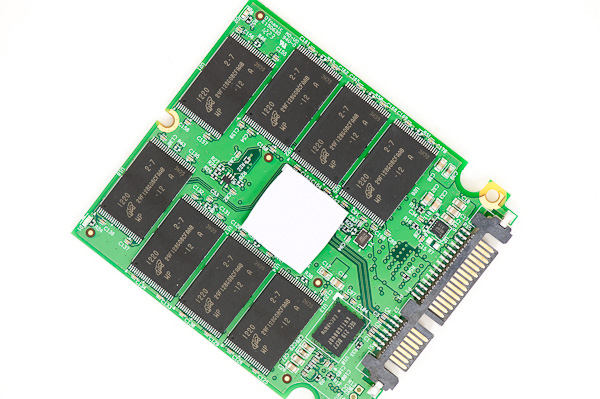 Pricing
Corsair sent us along pricing for the Neutron and Neutron GTX:
Corsair Neutron/Neutron GTX Pricing
120GB
240GB
Corsair Neutron
$119.99
$209.99
Corsair Neutron GTX
$139.99
$249.99
Street pricing of SSDs can be highly volatile, but there's nothing too outrageous about these prices. The standard Neutron is priced where I'd like to see the GTX however.