Microsoft showed us IE10 on Windows 8, which honestly has a very iOS-like feel to it. You get smooth scrolling and panning, with a PlayBook style support for tabs. It's amazing how much of the Windows 8 UI looks a lot like RIM's first tablet.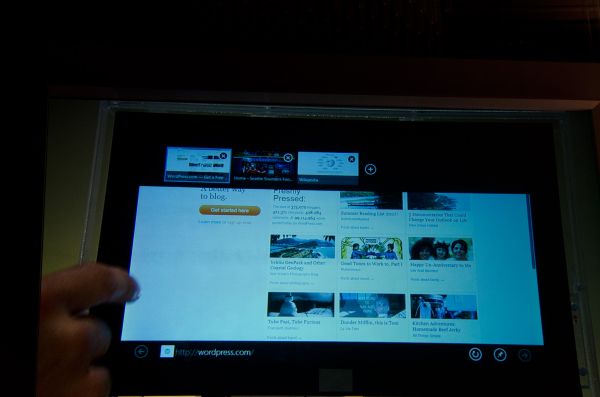 The URL bar is hidden by default but it's actually at the bottom of the screen when revealed. Microsoft has a couple of touchscreen keyboard options, a standard mobile OS keyboard and a split version that lets you type with two thumbs while holding a tablet.
Microsoft also showed that you've got full access to the underlying file system regardless of whether you're in standard Windows mode or the new tile based start screen with lighter weight HTML5 apps.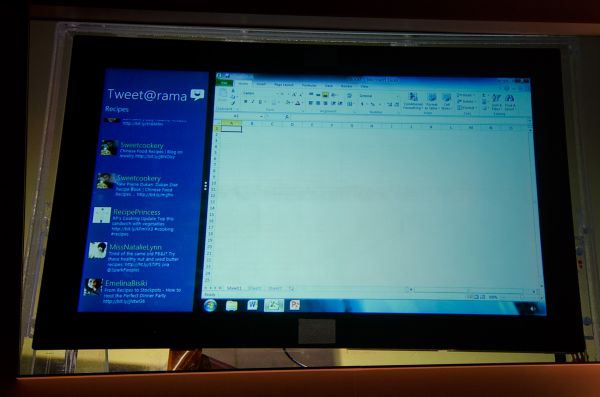 Overall I'm very impressed with what Microsoft has shown thus far. It's a pretty well done mix of a tablet based UI without giving up the traditional Windows interface.