I'm in the audience of Microsoft's Partner Preview for Computex 2011, basically an event to give a sneak peak of the future of Windows to press and MS partners here in Taipei.
Of course I'm talking about Windows 8. On stage there are several systems running a wide variety of hardware. Microsoft has machines from AMD, Intel, NVIDIA (presumably a Tegra 2 or Kal-El notebook?), Qualcomm and Texas Instruments. That's five players when Windows 7 really only launched on platforms from two different silicon vendors.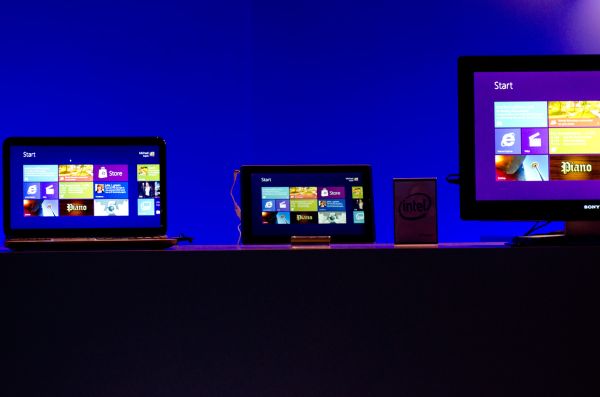 We've got a race here folks and it's anyone's game. Intel has the lionshare of traditional PCs, but Qualcomm is really the Intel of the ultra mobile world. How this race plays out over the next two years is going to be very interesting. With five players here today, you can expect that list to dwindle over time. Remember when there were 4 players in the x86 CPU race?