Application and Futuremark Performance
At this point it goes without saying that Sandy Bridge is fast, but this time around we have a stock-clocked system contending with both an overclocked Sandy Bridge unit and quite a few systems featuring some overclocked representatives of last generation's finest. While you're looking at these benchmarks, though, try to remember that Puget Systems tuned the Serenity SPCR Edition for maximum silence. The Intel Core i5-2500K hasn't been touched, and the PowerColor Radeon HD 5750 included is tied for the fastest passively-cooled video card on the market. You can hear all of the other systems here under load, but you can't hear the Serenity.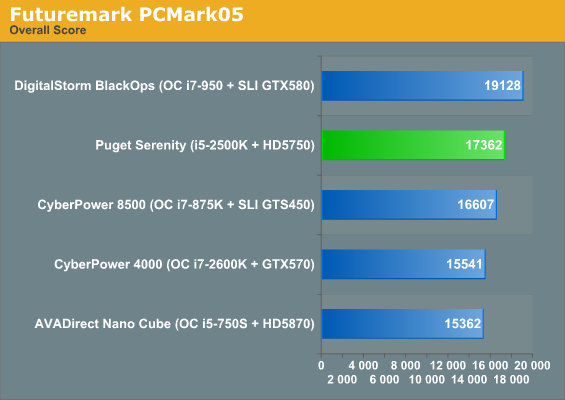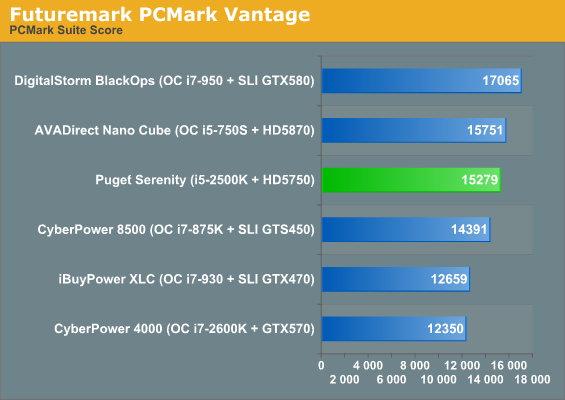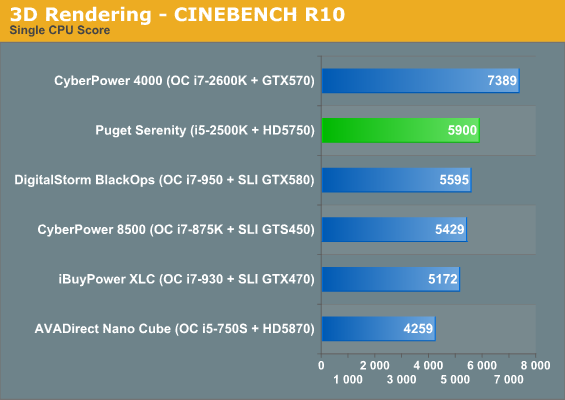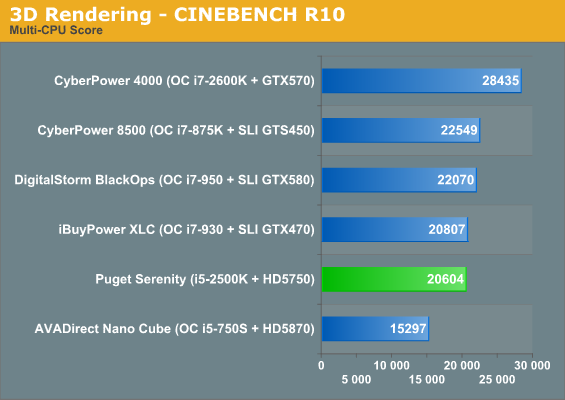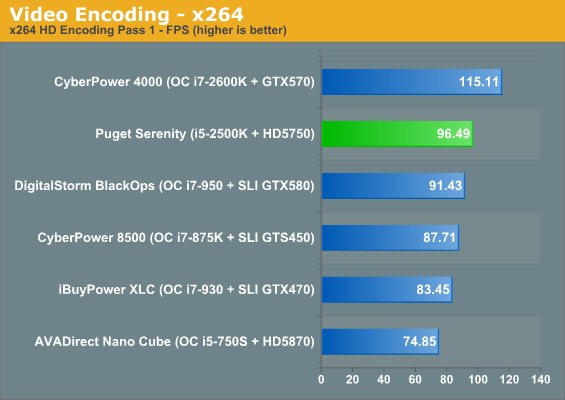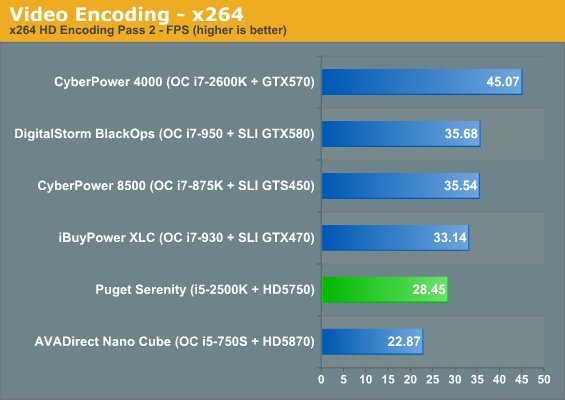 As you can see, even at stock clocks with no Hyper-Threading, it still takes a lot to hold Sandy Bridge down. The DigitalStorm and CyberPower 8500 systems are both running their processors at 3.8GHz, and DigitalStorm's tower has the added benefit of triple-channel memory. In fact the only chips that aren't Hyper-Threaded are the i5-2500K and the i5-750S, and while the i5-750S basically trails the competition here, the i5-2500K's worst showings still mostly nip at the heels of the 3.5GHz processor inside the iBuyPower XLC.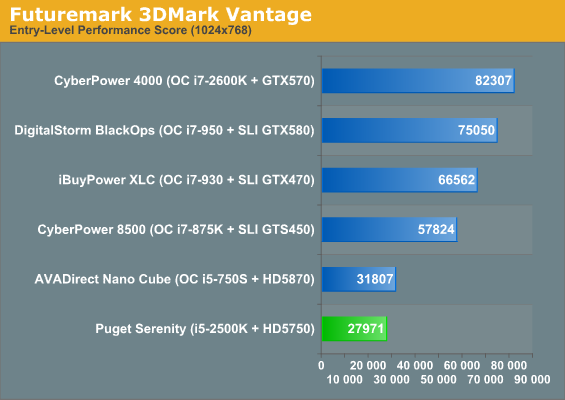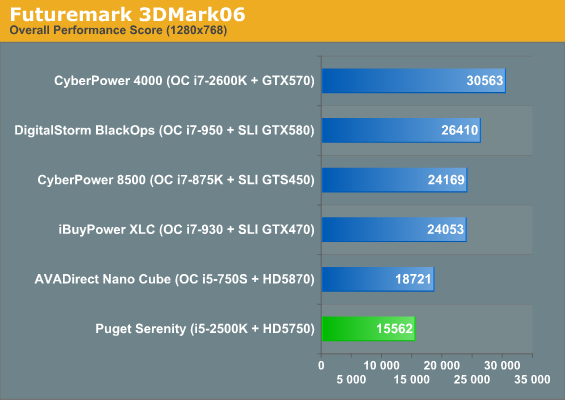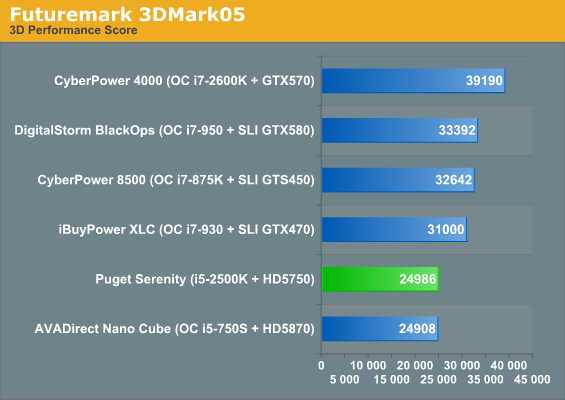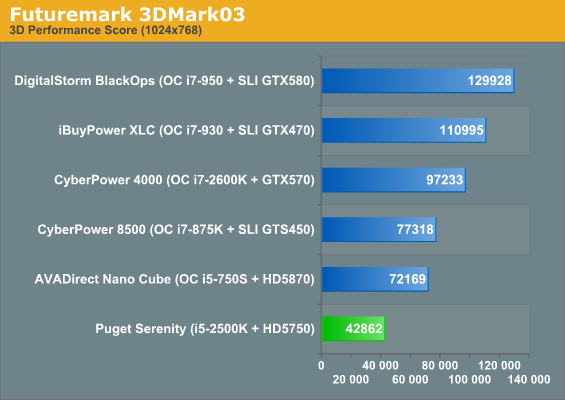 3DMark is less kind to the Puget Systems Serenity, but it still posts a strong showing and as we'll see the 5750 at its heart is for the most part able to game at 1080p. Again, remember that the Serenity is basically inaudible during gaming sessions and power consumption is remarkably low, as you'll see later. Of course, if the 5750 just doesn't cut it for you it's worth repeating that Puget Systems is working on getting a passively-cooled Radeon HD 6850 in house. It's entirely possible that by the time they can start shipping Sandy Bridge-based systems like this one again you'll actually be able to make that upgrade.