A few weeks ago we previewed the performance of Intel's next-generation microprocessor architecture, codenamed Sandy Bridge. We came away impressed with our early look at performance but honestly had very little explanation for why the chip performed the way it did. For the first time in years we knew the performance of an Intel processor without knowing much about its underlying architecture.
Today, that all changes.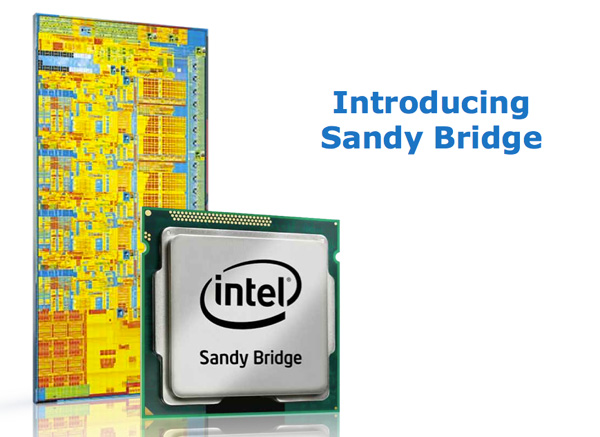 Sandy Bridge is Intel's 2011 performance mainstream architecture refresh. It won't take the place of the 6-core Gulftown based Core i7 processors at the top of the charts, but it'll occupy the competitive space below it. The value segments won't see Sandy Bridge until 2012.
The first CPUs will ship very early in 2011 for both desktops and notebooks. The architecture discussion we have here today applies to both. The CPUs won't be called Sandy Bridge but instead will be called Intel's 2nd generation Core i3/i5/i7 microrpocessors. The naming system will follow this format we outlined in our earlier look at Sandy Bridge:

Sandy Bridge Desktop CPU Comparison
Base Frequency
L3 Cache
Cores/Threads
Max Single Core Turbo
Intel HD Graphics Frequency/Max Turbo
Unlocked
TDP
Intel Core i7 2600K
3.4GHz
8MB
4 / 8
3.8GHz
850 / 1350MHz
Y
95W
Intel Core i7 2600
3.4GHz
8MB
4 / 8
3.8GHz
850 / 1350MHz
N
95W
Intel Core i5 2500K
3.3GHz
6MB
4 / 4
3.7GHz
850 / 1100MHz
Y
95W
Intel Core i5 2500
3.3GHz
6MB
4 / 4
3.7GHz
850 / 1100MHz
N
95W
Intel Core i5 2400
3.1GHz
6MB
4 / 4
3.4GHz
850 / 1100MHz
N
95W
Intel Core i3 2120
3.3GHz
3MB
2 / 4
N/A
850 / 1100MHz
N
65W
Intel Core i3 2100
3.1GHz
3MB
2 / 4
N/A
850 / 1100MHz
N
65W
The CPUs will require a new socket (LGA-1155) and all new motherboards based on Intel's forthcoming 6-series chipsets.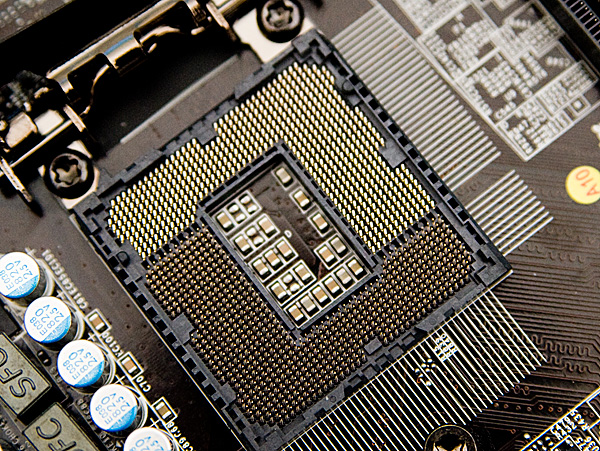 The new socket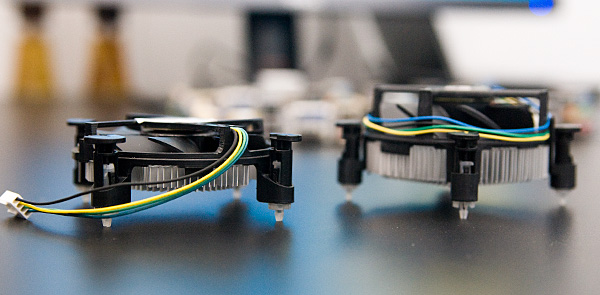 New low-profile 45W Sandy Bridge heatsink (left)
The chipset brings 6Gbps SATA support (2 ports) but no native USB 3, motherboard manufacturers will still have to use an off-chip controller to get USB 3 support. Intel will also enable 5GT/s PCIe 2.0 slots with its 6-series chipsets.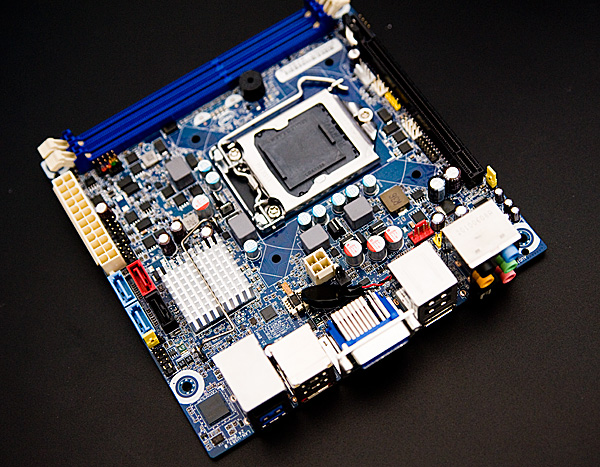 A mini-ITX LGA-1155 Motherboard