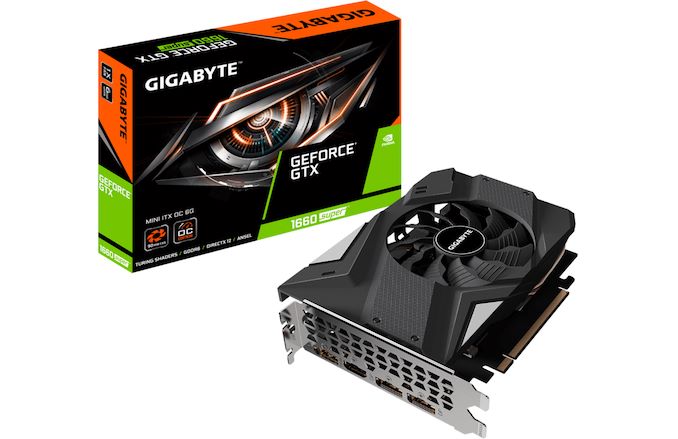 Last week NVIDIA introduced its latest GeForce GTX 1660 Super performance mainstream GPU. There are plenty of designs to chose from, and both ASUS and GIGABYTE are now set to offer small form factor designs.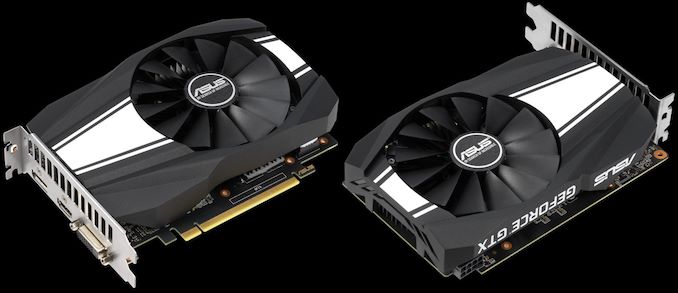 ASUS has two new GeForce GTX 1660 Super boards that are 17.4 centimeters (6.9 inches) long. The ASUS Phoenix PH-GTX1660S-6G and Phoenix PH-GTX1660S-O6G cards are based on NVIDIA's TU116 GPU with 1408 CUDA cores, carry 6 GB of GDDR6 memory, share the same PCB design with one 8-pin auxiliary PCIe power connector, feature three display outputs (DVI-D, DP 1.4, HDMI 2.0b), and use the same dual-slot cooling system with one dual ball bearing fan. The only difference between the two are their clocks and even they are pretty close: up to 1815 MHz vs 1830 MHz in OC mode.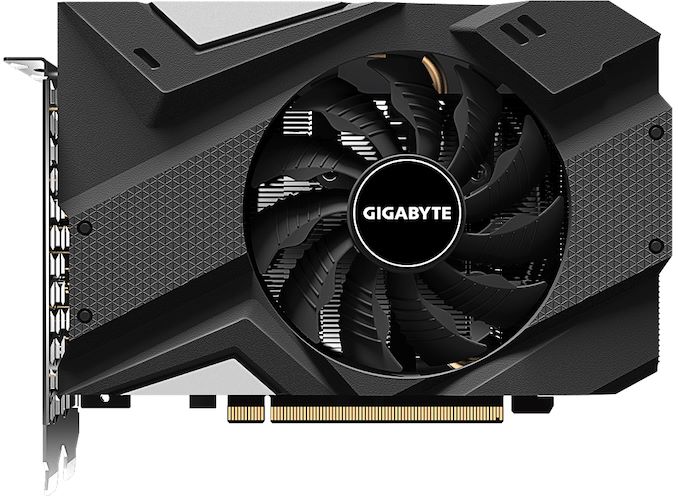 GIGABYTE has a more 'canonical' GeForce GTX 1660 Super Mini ITX OC 6G (GV-N166SIXOC-6GD) board that is exactly 17 centimeters long. The card has NVIDIA's TU116 GPU clocked at up to 1800 MHz, 6 GB of 14 Gpbs GDDR6 RAM, uses a dual-slot single-fan cooler with a heat pipe that can stop the fan in idle mode, has an 8-pin PCIe power connector, and offers four display outputs (DP 1.4, HDMI 2.0b).
NVIDIA GeForce GTX 1660 Super Graphics Cards for Mini-ITX
NVIDIA
Reference
ASUS
Phoenix
PH-GTX1660S-6G
ASUS
Phoenix
PH-GTX1660S-O6G
GIGABYTE
GV-N166SIXOC-6GD
CUDA Cores
1408
ROPs
48
Core Clock
1530 MHz
1530 MHz (?)
Boost Clock
1785 MHz
1815 MHz
1830 MHz
1800 MHz
Memory Clock
14 Gbps GDDR6
Memory Bus Width
192-bit
VRAM
6 GB
Single Precision Perf.
5 TFLOPS
~5 TFLOPS
Display Outputs
1×DVI-D
1×DP 1.4
1×HDMI 2.0b
1×DVI-D
1×DP 1.4
1×HDMI 2.0b
3×DP 1.4
1×HDMI 2.0b
TGP
125W
?
?
?
GPU
TU116
(284 mm2)
Transistor Count
6.6B
Architecture
Turing
Manufacturing Process
TSMC 12nm "FFN"
Launch Date
10/29/2019
Q4 2019
Launch Price
$229
?
?
?
All three graphics cards are listed at ASUS' and GIGABYTE's websites, so expect them to be available shortly. Pricing wise, they should not be much more expensive than NVIDIA's $229 MSRP for the GeForce GTX 1660 Super.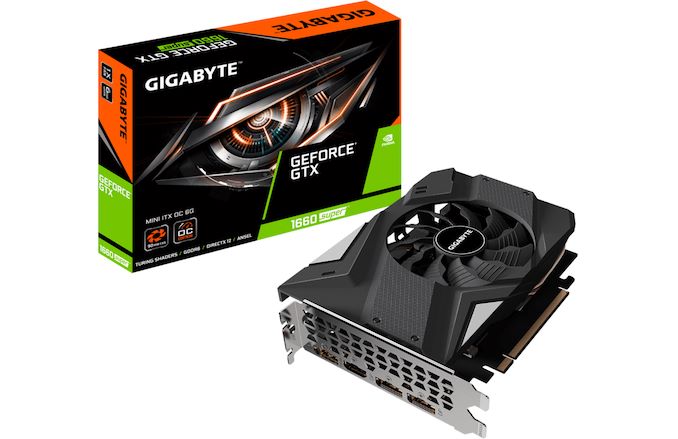 Related Reading