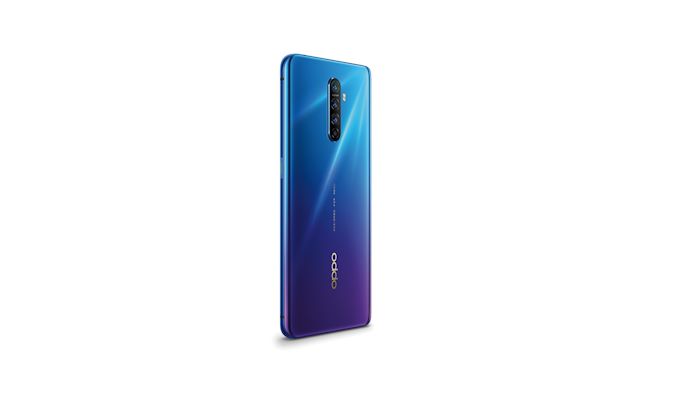 Today in China, top 5 smartphone company Oppo launched its latest flagship smartphone. The new Oppo Reno Ace goes above and beyond the Oppo Reno launched earlier in the year by jamming in some quite impressive specifications into a device that retails around USD $420.
The key point to the Ace comes in two parts: the display and the charging technology. The display comes as a 6.5-inch teardrop AMOLED display, with a 2400 x 1080 resolution (20:9 aspect ratio). That in itself isn't anything special, but the Reno Ace supports a 90 Hz refresh rate, a 135 Hz touch response rate, and Oppo is proud of the color reproducibility of 100% of DCI-P3. The screen is color calibrated to a delta E of 3, aiming at accurate representation of colors, and Oppo states that the Reno Ace can deliver 700 nits in bright sunlight as well as 1000 nits when displaying HDR photos and HDR10+ video content. We still need to wait for Android to natively support HDR, but Oppo says that it is good and ready.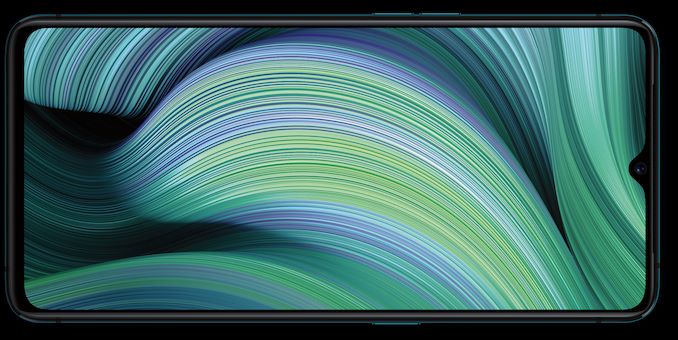 On the battery, the 4000 mAh capacity is not ground breaking, but for a few generations now Oppo has been keen to push the boundaries of charging technology using a dual-cell design. Its latest update enables the Reno Ace to support 65 W fast charging with the supplied adapter, or in Oppo's own words: 'two hours of gaming on a five minute charge'. Naturally this sort of fast charging technology can play havoc with the battery capacity and cyclability, so it will be interesting to hear what Oppo has done to mitigate the issue in its latest battery technology update.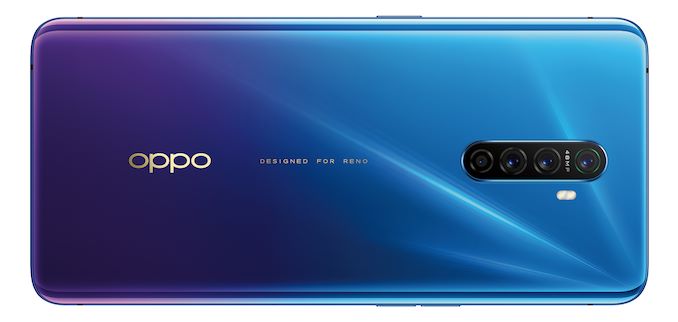 At the heart of the smartphone is the Qualcomm Snapdragon 855+, which is currently the premium SoC of choice for high-end smartphones and especially for devices aimed at gaming. According to various sources, three DRAM/storage configurations will be available: 8/128, 8/256, and 12/256, with that $420 price point likely being for the 8/128 version. The phone will come in ' Starry Blue' or 'Psychedelic Purple' colors, and a special Gundam limited edition (30k units) will be available from November 11th at a slightly higher price (3599 RMB).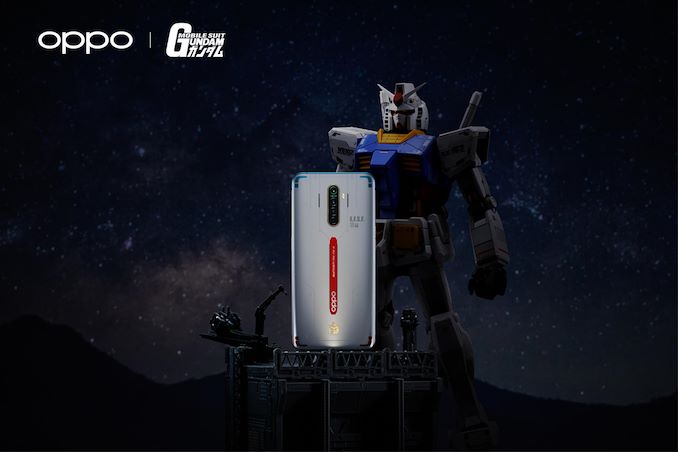 Other features on the Ace include its quad-camera design on the rear. The top camera is a 48MP f/1.7 ½" 0.8 micron design with OIS, followed by a 13MP f/2.4 telephoto camera, an 8MP f/2.2 ultrawide camera, and a 2MP f/2.4 black and white lens. Video recording is supported up to 4K60 or 1080p120. The front facing camera is a 16MP f/2.0 design.
The Reno Ace also has dual speakers, active noise cancellation, dual band 802.11ac support, a 3.5mm jack, a USB-C connector, and an in-screen fingerprint sensor provided by Goodix. The unit will ship with Android 10.
Oppo Reno Ace
SoC
Qualcomm Snapdragon 855+
1x Kryo 485 (Cortex-A76) @ 2.96GHz
3x Kryo 485 (Cortex-A76) @ 2.42GHz
4x Kryo 485 (Cortex-A55) @ 1.80GHz

Adreno 640
DRAM
8 GB or 12 GB LPDDR4X
Display
6.5" AMOLED
2400 x 1080 (20:9)
90 Hz + 135 Hz Touch
100% DCI-P3
Delta E < 3
Size
Height
161.0 mm
Width
75.7 mm
Depth
8.7 mm
Weight
200 grams
Battery Capacity
4000 mAh
Wireless Charging
-
Rear Cameras
Main
48MP 0.8 micron w/PDAF
f/1.7 26mm 1/2.0" OIS
Telephoto
13MP 1.0 micron w/PDAF
f/2.4 1/3.4"
Ultrawide
8 MP 1.4 micron
f/2.2 13mm 1/3.2"
Extra
2 MP Black/White 1.75 micron
f/2.4 1/5"
Front Camera
16 MP, 1 micron
f/2.0, 1/3.1"
26mm
Storage
128 / 256GB UFS 3.0
I/O
USB-C
3.5mm headphone jack with ANC
Wireless (local)
802.11ac Dual Band Wi-Fi
Bluetooth 5.0 LE + NFC
IP Rating
none
Other Features
Dual Speakers
Under-Display Goodix Optical Fingerprint
Front: Gorilla Glass 6
Rear: Gorilla Glass 5
Dual-SIM
2x nanoSIM
Street Price:
3199 RMB
Current pricing for the Reno Ace is listed at RMB 3199, which we believe is for the cheapest version. At present the Reno Ace is limited to China, though we have been offered a review unit, which typically suggests that it will be coming to, at the very least, European markets in due course.
Related Reading: