System Performance
The Black Shark 2 was among one of the devices we've included in our Snapdragon 855 device roundup, so we should be plenty familiar with the device's performance.
The summary explanation of diverging performance between different smartphones with the same SoC chipset is that vendors can deploy the software and firmwares at different stages of their development cycle. Some vendors try to keep things up to date with what Qualcomm provides, while others base off their firmwares some time early in the R&D cycle of the phone and then never update it again until a major Android update a year or more later.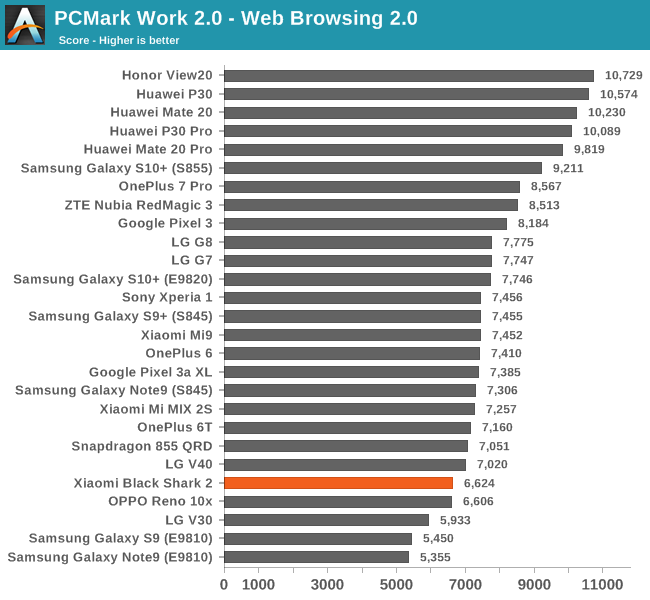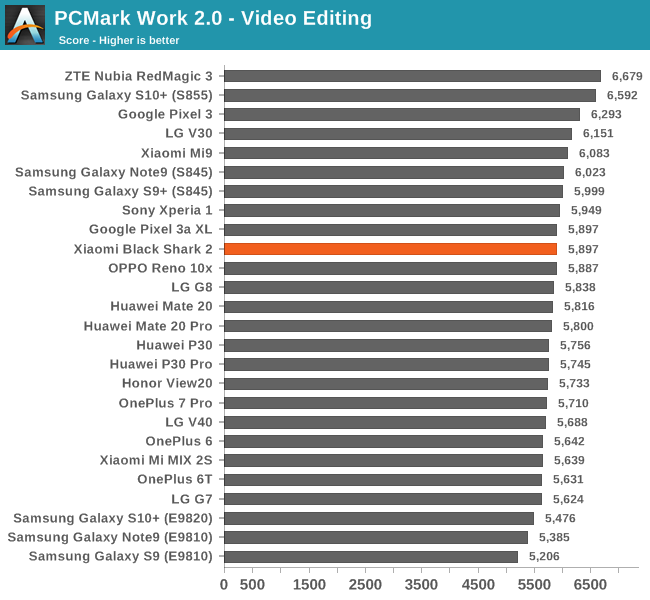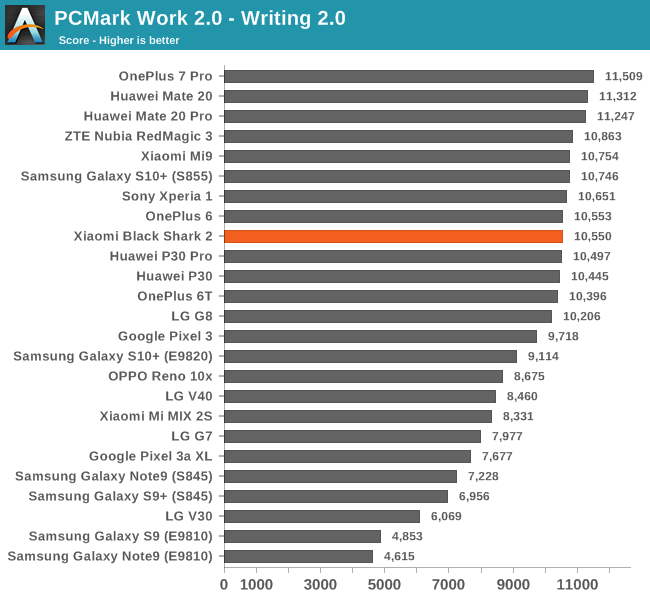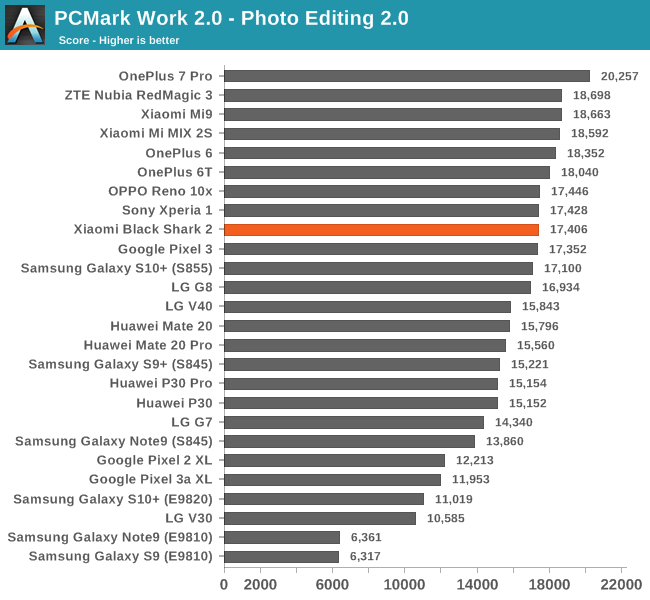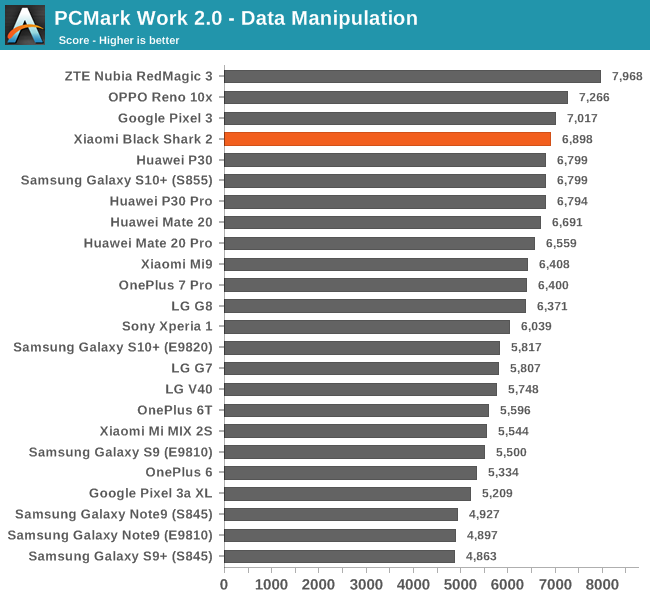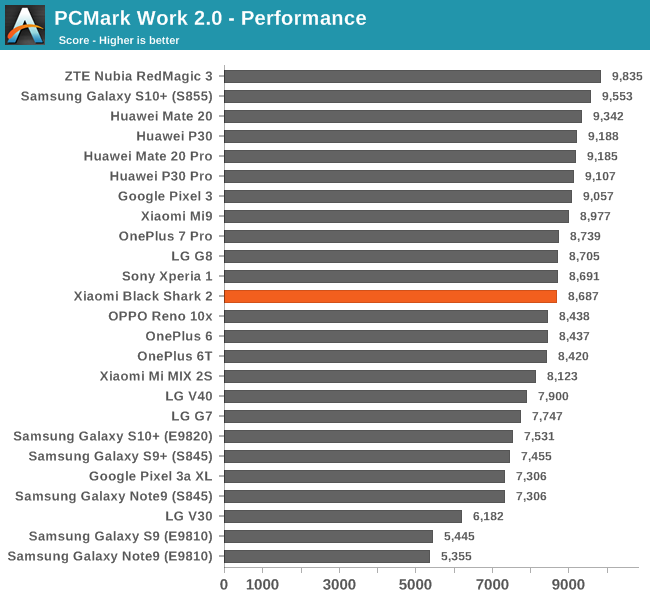 In PCMark, the Black Shark 2 preforms relatively average in relation to its other Snapdragon 855 siblings. The more interesting comparison here is against Xiaomi's own Mi9; we're seeing a few minor differences here and there but generally there isn't too much divergence from its sister platform.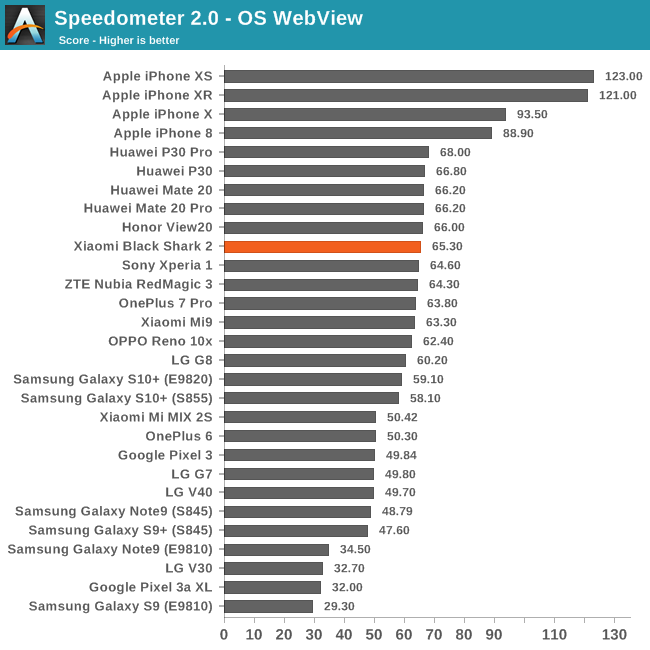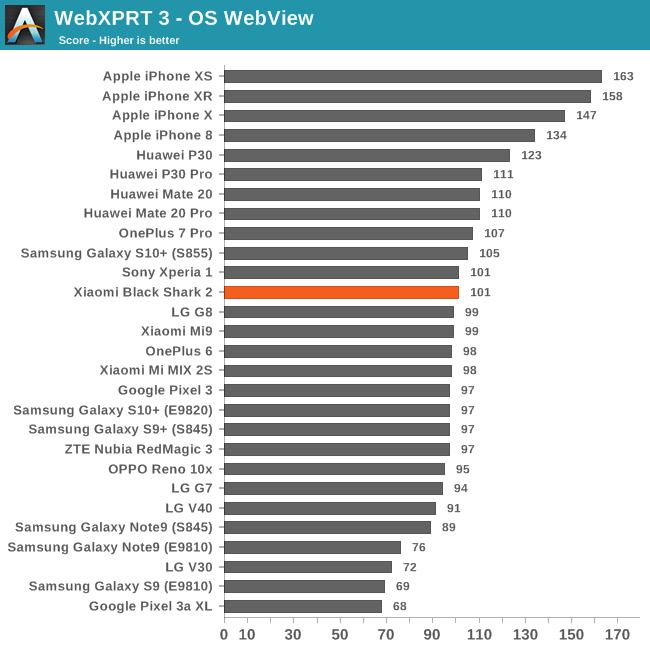 In the JS web browsing benchmarks, the Black Shark 2 actually performs well and in line with the better S855 platforms.
Overall, the performance of the Black Shark 2 is very good and in line with that of other Snapdragon 855 phones. It's very similar to the Mi9 and that's a good thing, albeit a bit short of the very best S855 tuned systems such as the Galaxy S10.
The more interesting aspect of performance is something we can't really measure with benchmarks, and that's the phone's 240Hz touch input which does actually help quite a lot in terms of giving users a more fluid and less sluggish experience, something that's especially visible in scrolling content.