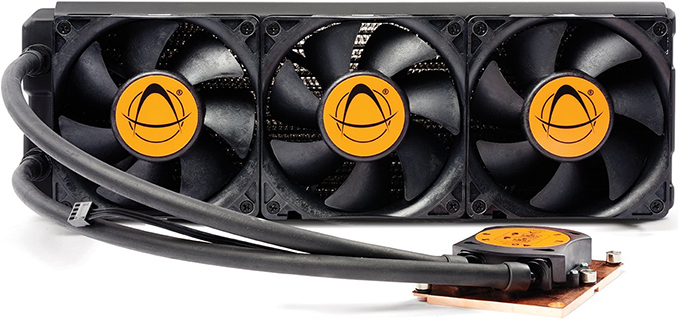 Asetek has introduced one of the industry's first closed-loop liquid cooling solutions specifically designed for Intel's 28-core Xeon W-3175X processor for extreme workstations. The 690LX-PN cooler can dissipate up to 500 W of heat and therefore enables owners to overclock the CPU beyond its stock frequency.
Being a leading supplier of liquid cooling solutions for datacenter processors, it was a natural fit for Asetek to develop a cooler for Intel's Xeon W-3175X processor in LGA-3647 packaging. The 690LX-PN is comprised of Asetek's proprietary water block featuring its 6th Gen pump that is attached to a 360-mm copper radiator equipped with three strong 120-mm fans. The copper cold plate covers the entire processor package and is only compatible with this platform.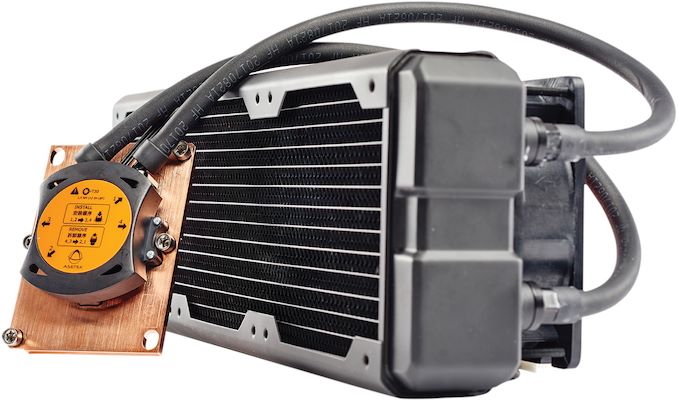 Asetek has not yet listed all the dimensions of the 690LX-PN AIO LCS, but it looks like the cooling solution is compatible with any large PC chassis that has mounting holes for a 360-mm radiator.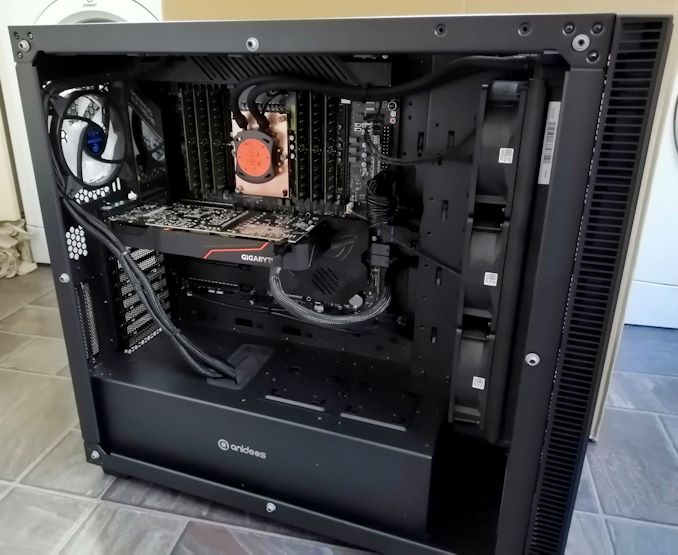 The Asetek 690LX-PN cooler is available directly from the company at store.asetek.com for $399. The device is covered by a two-year warranty.
At present, Asetek's 690LX-PN liquid cooling system is the only cooler that Intel has certified for its unlocked 28-core Xeon W-3175X processor for extreme workstations. Meanwhile, since 500 W is a rather regular TDP for AIO LCSes with a 360-mm radiator, it is possible that other makers of cooling systems will offer something for the CPU as well.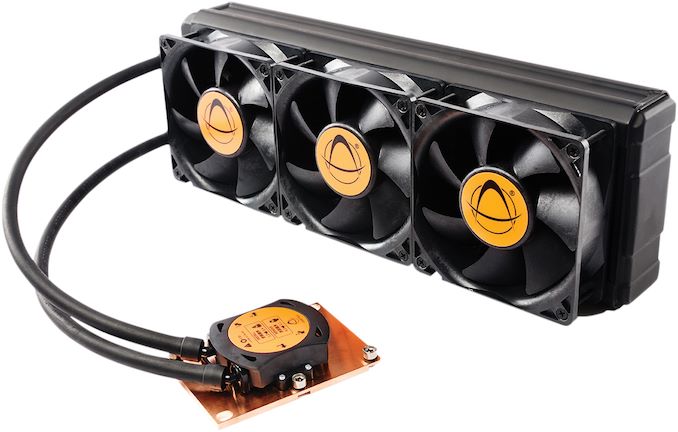 Related Reading
Source: Asetek