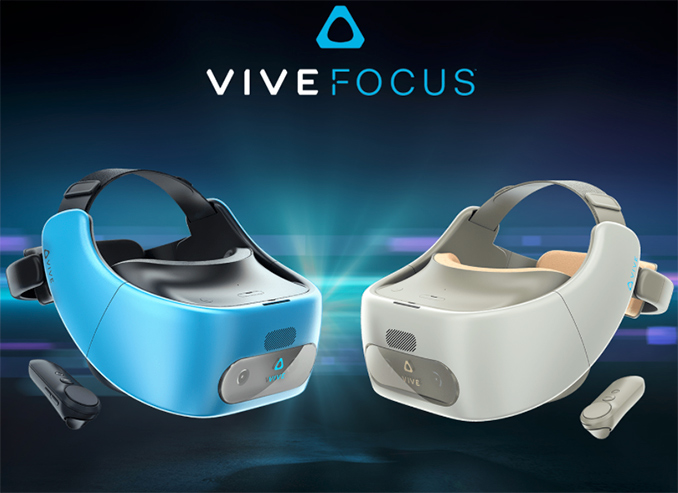 HTC announced this week that its standalone Vive Focus VR headset with six-degree-of-freedom tracking (6DoF) will hit the market worldwide later this year. In a bid to ensure that there is content for the Vive Focus on the market by the time it arrives to retail outlets, HTC is making available appropriate developer kits to registered software makers in most countries starting immediately.
The HTC Vive Focus VR handset is based on Qualcomm's Snapdragon 835 SoC, has an AMOLED display featuring a 2880×1600 resolution, and a 75 Hz refresh rate. The device is equipped with some DRAM (unspecified), storage (expandable using a microSD card), 802.11ac Wi-Fi, and inside-out 6-degree-of-freedom tracking (6DoF) that does not require any external sensors for positional tracking. The key feature of the Vive Focus is that it can be used everywhere without any PC or base stations: just wear it and the battery allows for use for up to three hours. As for controls, the Vive Focus will come equipped with a relatively simplistic Bluetooth 3DoF controller akin to those supplied with the Samsung Gear VR headset.
The Vive Focus relies on HTC's Vive Wave open VR platform and toolset that supports both standalone and PC-based Vive headsets. Content for the Vive Focus will be available from the Viveport store. To lure more developers to the platform and to the store, HTC will hand software makers 100% of revenue from title sales and Viveport subscription in China between April and September 2018.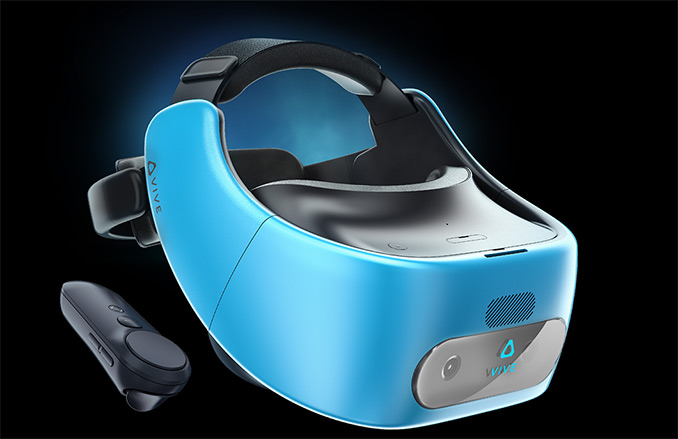 Having cancelled all of its Google Daydream efforts and sold some of its smartphone-related assets to Google, HTC has naturally become more focused on its own VR hardware and platforms. As a result, it is not surprising that the company is getting more aggressive with its virtual reality projects, which includes plans to launch the Vive Focus globally as well as attract more developers to its VR platforms in China.
HTC's Vive Focus is available in China now for ¥3,999-¥4,299 ($540-580 without tax), depending on the product bundle (with four or six free games). The manufacturer yet has to announce MSRPs for Europe and North America, but it is highly likely that they will be comparable to prices in China.
Related Reading
Source: HTC