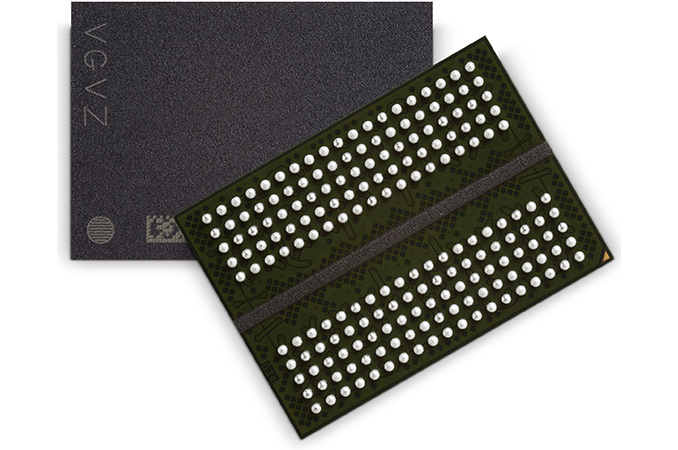 Micron Technology this week confirmed that it had begun mass production of GDDR5X memory. As revealed last week, the first graphics card to use the new type of graphics DRAM will be NVIDIA's upcoming GeForce GTX 1080 graphics adapter powered by the company's new high-performance GPU based on its Pascal architecture.
Micron's first production GDDR5X chips (or, how NVIDIA calls them, G5X) will operate at 10 Gbps and will enable memory bandwidth of up to 320 GB/s for the GeForce GTX 1080, which is only a little less than the memory bandwidth of NVIDIA's much wider memory bus equipped (and current-gen flagship) GeForce GTX Titan X/980 Ti. NVIDIA's GeForce GTX 1080 video cards are expected to hit the market on May 27, 2016, and presumably Micron has been helping NVIDIA stockpile memory chips for a launch for some time now.
NVIDIA GPU Specification Comparison
GTX 1080
GTX 1070
GTX 980 Ti
GTX 980
GTX 780
TFLOPs (FMA)
9 TFLOPs
6.5 TFLOPs
5.6 TFLOPs
5 TFLOPs
4.1 TFLOPs
Memory Clock
10Gbps GDDR5X
GDDR5
7Gbps
GDDR5
6Gbps
GDDR5
Memory Bus Width
256-bit
?
384-bit
256-bit
384-bit
VRAM
8 GB
8 GB
6 GB
4 GB
3 GB
VRAM Bandwidth
320 GB/s
?
336 GB/s
224 GB/s
288 GB/s
Est. VRAM Power Consumption
~20 W
?
~31.5 W
~20 W
?
TDP
180 W
?
250 W
165 W
250 W
GPU
"GP104"
"GP104"
GM200
GM204
GK110
Manufacturing Process
TSMC 16nm
TSMC 16nm
TSMC 28nm
Launch Date
05/27/2016
06/10/2016
05/31/2015
09/18/2014
05/23/2013
Earlier this year Micron began to sample GDDR5X chips rated to operate at 10 Gb/s, 11 Gb/s and 12 Gb/s in quad data rate (QDR) mode with 16n prefetch. However, it looks like NVIDIA decided to be conservative and only run the chips at the minimum frequency.
As reported, Micron's first GDDR5X memory ICs (integrated circuits) feature 8 Gb (1 GB) capacity, sport 32-bit interface, use 1.35 V supply and I/O voltage as well as 1.8 V pump voltage (Vpp). The chips come in 190-ball BGA packages with 14×10 mm dimensions, so, they will take a little less space on graphics cards than GDDR5 ICs.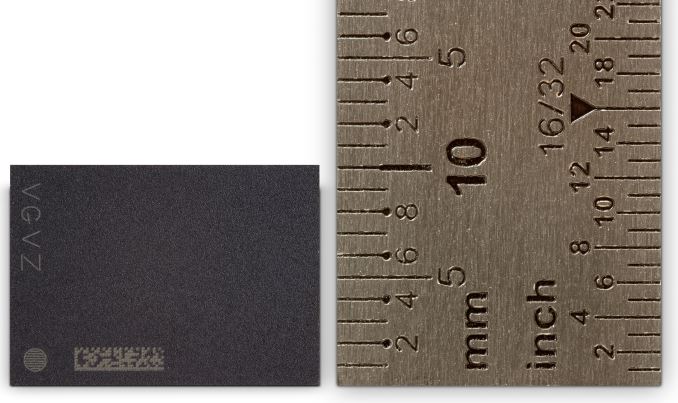 The announcement by Micron indicates that the company will be the only supplier of GDDR5X memory for NVIDIA's GeForce GTX 1080 graphics adapters, at least initially. Another important thing is that GDDR5X is real, it is mass produced now and it can indeed replace GDDR5 as a cost-efficient solution for gaming graphics cards. How affordable is GDDR5X? It should not be too expensive - particularly as it's designed as an alternative to more complex technologies such as HBM - but this early in the game it's definitely a premium product over tried and true (and widely available) GDDR5.
Source: Micron