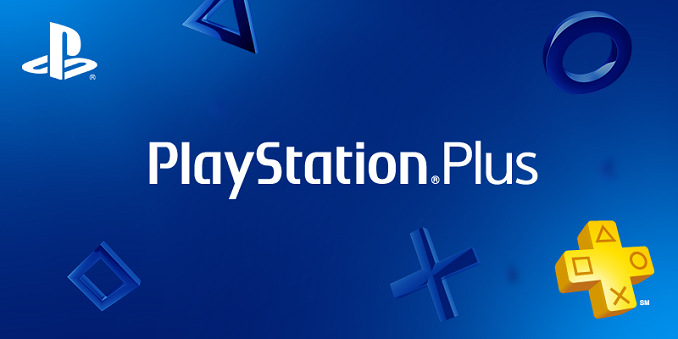 October is now here, and so is the news from Sony about which games will be available this month for subscribers to PlayStation Plus. For the last couple of months, PlayStation Plus members have been fortunate enough to get access to a brand new game, and this month Sony has pulled out all of the stops and have three brand new games to the respective platforms in the PlayStation Plus lineup. Two of those new games are on the PS4, with the final on the PS Vita. Also there is a bonus game for October. The free games will be available starting on the 7th of October.
PS4
Dust: An Elysian Tail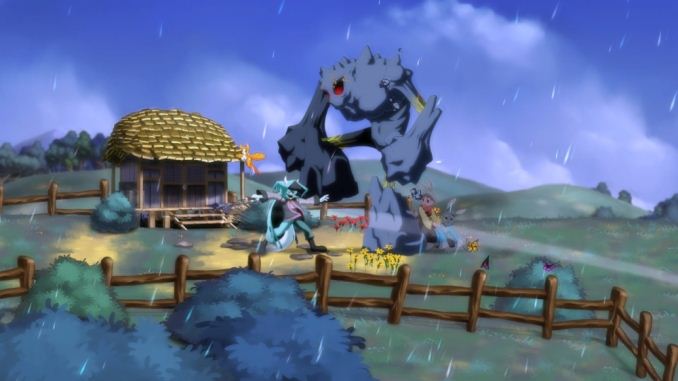 PS4 owners get access to two brand new games to the store. The first game is Dust: An Elysian Tail from independent developer Dean Dodrill. This action role playing game was first released on Xbox Live Arcade in August 2012, and has now made the jump to the PlayStation store. Dust presents itself as a 2D side scrolling game centered on the main character, Dust, who is united with a sentient sword and its guardian at the beginning of the game. Dust was well received by critics and users alike, with a Metascore of 83 and a User Score of 7.9 for the Xbox 360 version on metracritc.
"Immerse yourself in a gorgeous hand-painted world on a search for your true identity. As the mysterious warrior, Dust, your action-packed journey will take you from peaceful glades to snowy mountaintops and beyond. At your disposal is the mythical Blade of Ahrah, capable of turning its wielder it into an unstoppable force of nature, and the blade's diminutive guardian, Fidget."
Spelunky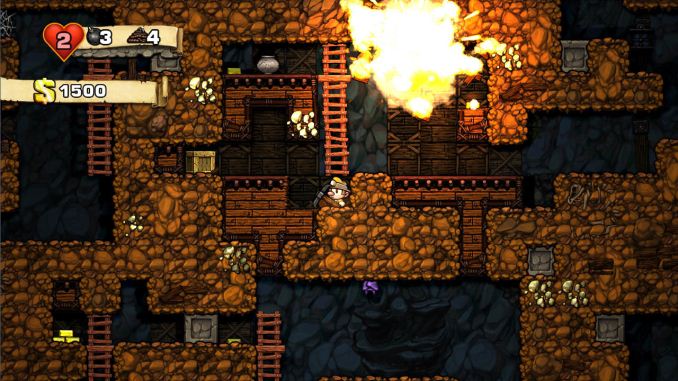 The second new game to the store available for the PS4 is Spelunky from independent developer Derek Yu. While new to the PS4 store, the game itself was first released on the PC in 2009, and then came to Xbox Live Arcade, the PS3, and the Vita. Players control an adventurer who is known as the spelunker. This platformer is set in underground tunnels and players gather treasure and avoid enemies and traps. The PS3 version scored an 83 Metascore and 7.7 User Score on metacritic. Spelunky will be cross-buy with the PS3 and Vita.
"Spelunky is a unique platformer with randomized levels that offer a challenging new experience each time you play. Journey deep underground and explore fantastic places filled with all manner of monsters, traps, and treasure. Go solo or bring up to three friends to join you in cooperative play or frantic deathmatch!"
DriveClub PlayStation Plus Edition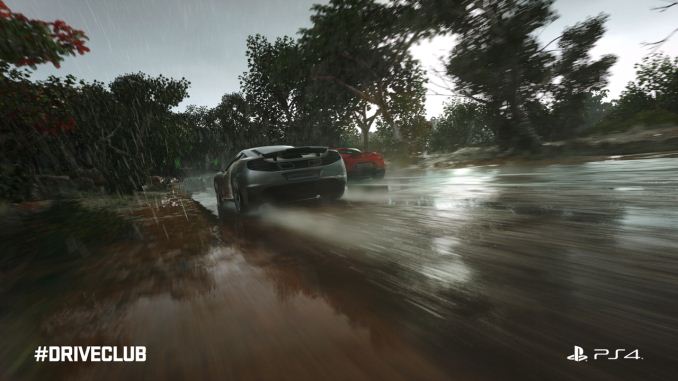 The bonus game is DriveClub PlayStation Plus Edition. This is also a new game to the store, and was developed by Evolution Studios. DriveClub, as you can surmise from the name, is a racing game but not a simulator type like Gran Turisomo. Instead, players make clubs of up to six players and complete challenges on road courses. The PlayStation Plus edition available for free has access to eleven tracks, and ten cars. Players who want to upgrade to the full game version can do that for $49.99.
"DRIVE TOGETHER, WIN TOGETHER. Fuel the thrill of high-octane racing by downloading DRIVECLUB PlayStation Plus Edition. Take a test drive of the world's most social racer: Features unrestricted access both offline and online to the 11 tracks of India & 10 cars for your garage."
PS3
Batman: Arkham Asylum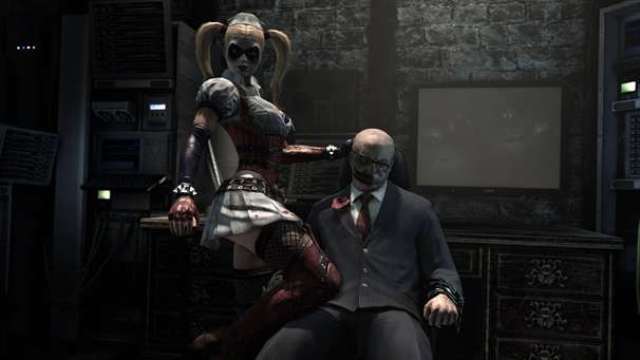 Much like the Xbox 360, the PS3's vastly larger game catalog opens up a lot more content than new release indie games. The first free game for the PS3 is Batman: Arkham Asylum. This is the first of the Batman Arkham games, and was released in 2009 by Rocksteady Studios. This action-adventure game has a great story told through the third-person perspective. Arkham Asylum holds the Guinness World Record for "Most Critically Acclaimed Superhero Game Ever" and of course who doesn't want to play as Batman? Arkham Asylum has an amazing 91 Metascore and 8.9 User score on metacritic. It normally sells for $19.99.
"Batman: Arkham Asylum exposes players to a unique, dark and atmospheric adventure that takes them to the depths of Arkham Asylum –Gotham's psychiatric hospital for the criminally insane. Gamers will move in the shadows, instigate fear amongst their enemies and confront The Joker and Gotham City's most notorious villains who have taken over the asylum. Using a wide range of Batman's gadgets and abilities, players will become the invisible predator and attempt to foil The Joker's demented scheme."
Dungeons & Dragons: Chronicles of Mystara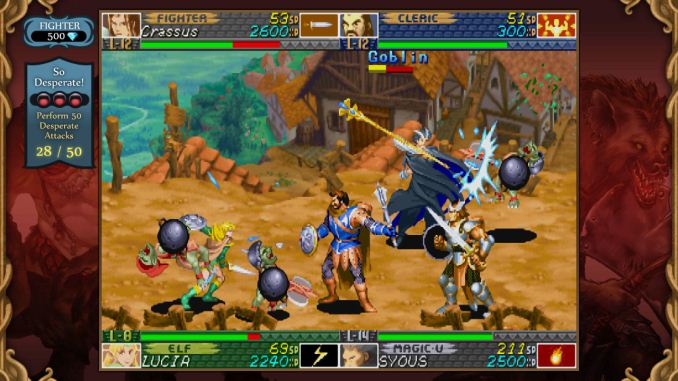 The second PS3 game is Dungeons & Dragons: Chronicles of Mystara. This action role playing game was released August 22, 2013, and is from developer Iron Galaxy Studios. It is a compliation of D&D Tower of Doom and D&D Shadow of Mystara, both of which are classic D&D games from the 1990s. Chronicles of Mystrara got an 83 Metascore and 6.9 User Score on metacritic, and normally sells for $14.99.
"Dungeons & Dragons: Chronicles of Mystara combines two timeless D&D arcade classics -Tower of Doom and Shadow over Mystara- into one definitive package. Battle through a rich fantasy universe with a host of new features, including HD visuals, drop-in/drop-out 4 player online co-op, customizable House Rules, leaderboards, and a trove of extras."
PS Vita
Pix the Cat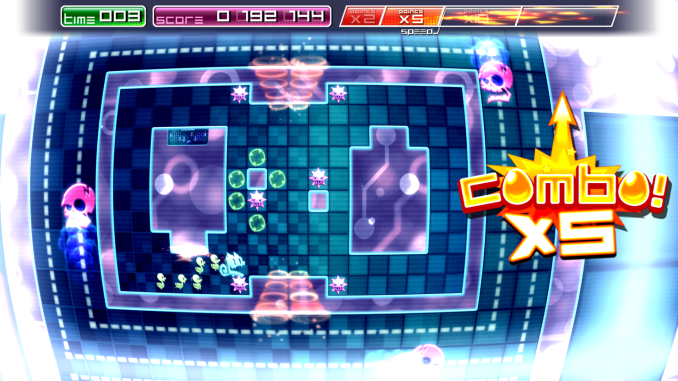 The first PS Vita game is also new to the store, and that is Pix the Cat. Pix the Cat is an arcade game which is a follow up to Pix'n Love – Rush from Pastagames. Save the ducklings in this 2D level based scoring game which will also be available on the PS4.
"PIX the CAT is an intense arcade game designed to boost your heart-rate! Rescue forsaken ducklings from the nested levels of the infamous GRID of INFINITY. Perfect your skills to SPEED and COMBO UP until you reach the explosive FEVER TIME!"
Rainbow Moon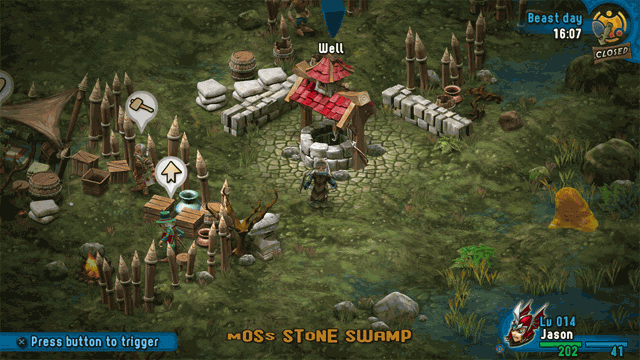 The final game for October is Rainbow Moon, developed by SideQuest Studios and originally released in July 2012 on the PS3, and then was made available on the Vita in December 2013. This tactical role-playing game features turn based combat and allows the player to explore the created world. Rainbow Moon scored a 70 Metascore and 7.8 User score on metacritic. Rainbow Moon normally sells for $14.99, and is also available on the PS3.
"Rainbow Moon is a beautiful role-playing game filled with exploration, turn-based battles, and character development. Six playable main characters with upgradeable weapons and armor, and more than 20 challenging dungeons await you in a fascinating story that lasts over 40 hours."
Another month, more games. PlayStation Plus members get a good assortment this month from indie arcade games right up to AAA titles like Batman: Arkham Asylum. All of the games will be available as of October 7th.
Source: PlayStation Blog