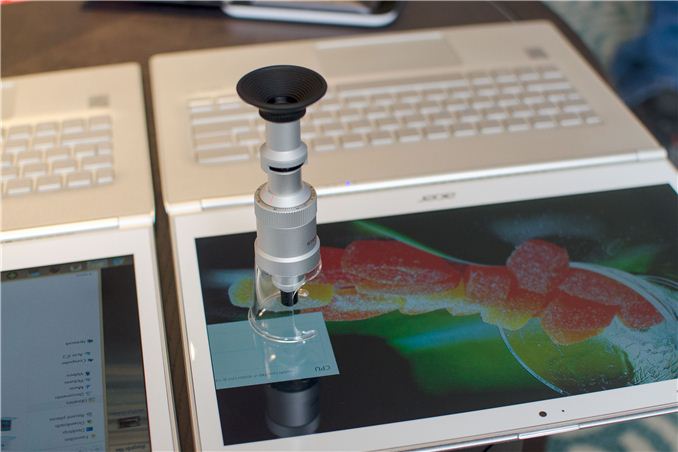 Although entry level PC notebooks will still ship with a 1366 x 768 panel, the high end of the market is quickly shifting to 1080p and higher resolution panels. Some of the most interesting notebooks at Computex launched with high DPI panels, such as the new Acer Aspire S7 and the ASUS Zenbook Infinity - both with 13.3" 2560 x 1440 displays. These displays offer comparable pixel density to Apple's MacBook Pro with Retina Display.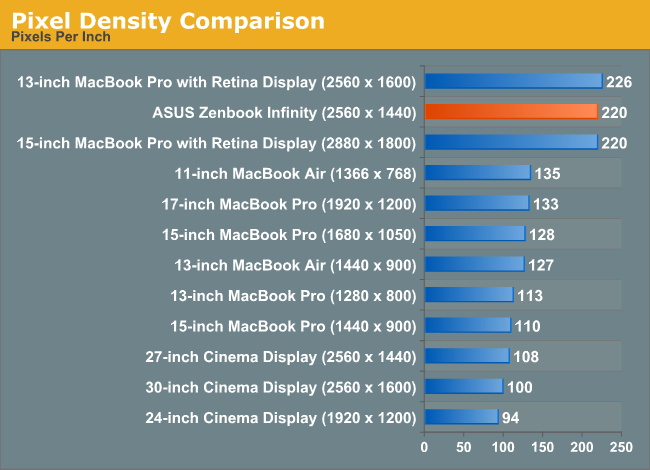 Intel had one of the 2560 x 1440 Aspire S7s at their Computex suite as well as a microscope for showing off the difference in pixel size. With a 33% increase in pixel density, the 2560 x 1440 panel obviously has smaller pixels.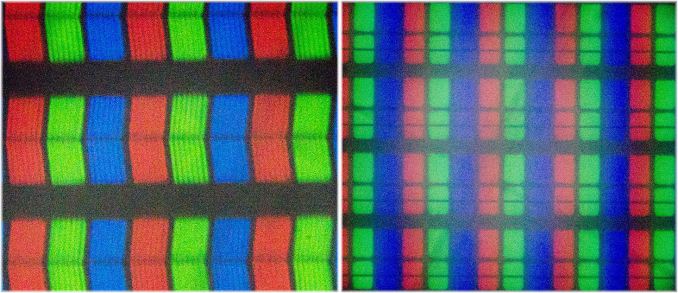 There's nothing new about increasing pixel density, however OS support/integration is just as important to the overall experience as physically outfitting notebooks with high DPI panels. Windows has traditionally done a terrible job of DPI scaling on the desktop, but word around Computex is that this should be fixed with Windows 8.1.