Here we are today reviewing one of the more controversial personal computer products to be released in the last couple of years. If you thought the AGEIA PhysX product generated controversy about whether it was a viable product or not then you should read the comments around the Internet about the Bigfoot Networks Killer NIC. The phrase Snake Oil is one of the most commonly used online terms to describe the Killer NIC. While this did not surprise us given the aggressive marketing of the product, we think it is a bit unfair if the commenter has never actually used the product.
Hopefully our review today will prove or dispel this phrase. Of course our article commentary on the product just might inflame the masses into a further war of words on the subject. First, however, we need to revisit the first line of this paragraph. We really cannot call the article you are going to read today a review; it is more like an evaluation of a very controversial yet interesting product.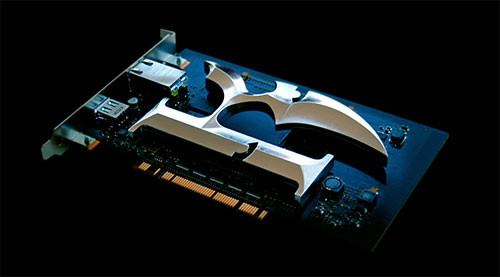 Yes, we will present data such as frame rates and ping times in several of the latest games available today. Along with this empirical data will also be NIC specific results, but our test results should only be used as part of an overall evaluation of the product. When it comes right down to it, the actual experience we will convey of using this product on a daily basis should be the crux of your purchasing decision.
At this time you might be thinking we drank some Snake Oil but let us explain our comments. Our test results cannot be accurately replicated by our readers, other review sites, or even ourselves in a very controlled environment. Our test results are accurate based upon the criteria we utilized at the time of testing but they cannot be consistently replicated. In some ways our testing was a grand experiment that provided more information about our network capability and broadband provider than the Killer NIC. Wow, maybe there was something in that glass besides water now that we think about it....
In actuality, figuring out how to properly test this beast of a card was somewhat perplexing at first, reached a frustrating crescendo, and even continues to be puzzling to some degree today. The problem lies in developing a set of benchmarks that will be consistent, repeatable, and fair. Those words consistent and repeatable sound so simple when using our standard benchmark suite on a daily basis, but they still haunt us to this day when testing this card.
We centered our efforts on reducing the almost infinite set of variables in trying to test this card and its competition. Almost infinite set of variables you ask? For starters, the two most important variables to address are our network connection and the performance of the servers we connected with during testing. We tried several different methods to address (tame) this variability with each ending in a dead end, endless nights of desperation, or just creating additional complexity that did not provide any new details. In the end, there just was no way to accurately control these two critical variables that were completely out of our control. Besides our connection and the server, any testing that involves the Internet is subject to countless potential influences on performance, and with games you also throw in other players which vary in number and location.
While not perfect and open for debate, we feel like the benchmarks we utilized will provide a general indication of the card's performance while our experiences with the Killer NIC will provide the other piece of the puzzle. After all, it's not every day that a network card is launched specifically targeting the online gaming audience with promises of giving you the competitive edge you need in the heat of battle. The marketing blitz continues with statements like, "Killer frees up your computer's processor to focus on the game giving you those extra Frames Per Second and lower Pings when you need them most. Finally you can focus not just on winning - but dominating." We figure it takes a big set of brass ones to make such claims... or maybe, just maybe, the product actually works as advertised.
Let's find out if aggressive marketing or engineering genius defines the capability of this product.